Hello, my friends and welcome. It is that time of year again and we are celebrating another anniversary—a birthday of sorts. My Omaha Obsession is now seven years old. This is an unpardonable distraction on your Thursday night but a lazy March fire light gilds the paper as I type this missive and the air is heavy with illusions in my 1940's house. What a year it's been. To walk around Omaha with you has been a perpetual delight. You always say the unexpected thing and I adore you for it. We have looked for remnants of old Omaha and found quite a few in our years together.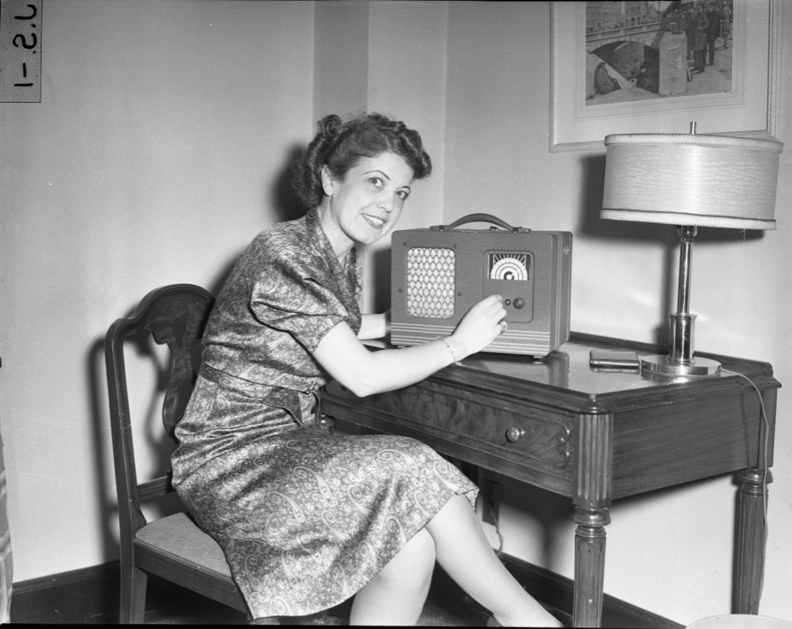 Woman flyer, seated at desk at radio. Creator: Savage, John (1903-1989). Publisher: The Durham Museum.
I hope that you don't mind– I've prepared some musical numbers.
To enjoy the beautiful sounds of Dinah Shore singing our Seventh Year Anniversary Song, please press the white arrow in the middle of the screen.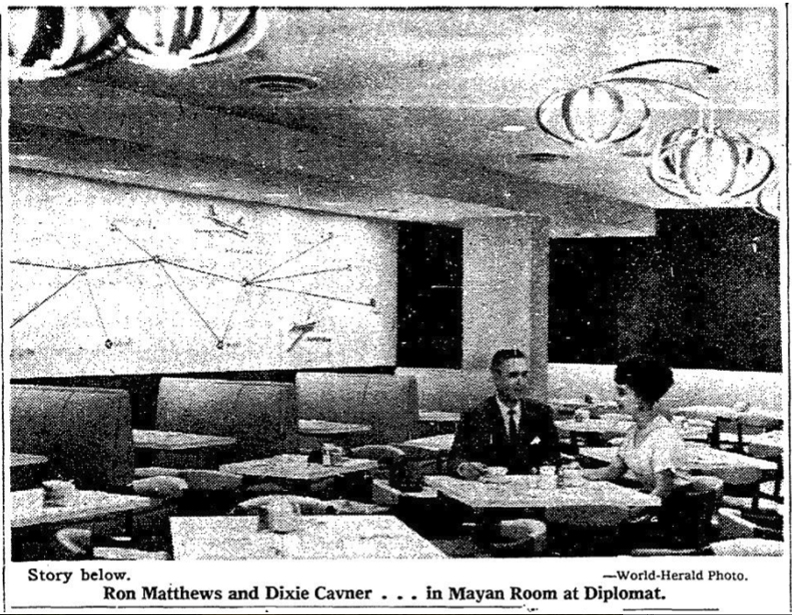 The Mayan Room of the Diplomat Hotel, April 28 1962.
Shortly after our birthday party last year, we were kicked off of Facebook after being hacked (The My Omaha Obsession Facebook Page Was Hacked) and although I had many fine plans and intense devotion to working my old cases, I will share with you that I found myself in a sad clump on the floor. Now I wouldn't be Irish if I didn't get morose with you right off the bat, so please understand. Deaths of a family member and my friends along with medical issues among friends and family further threw me into a burning heap, as they say. Did I mention the W. Dale Clark Library, my home away from home, was torn down in August? But they say this is life and just as I watch Omaha get torn down and rebuilt all around us, I work to accept all of what is.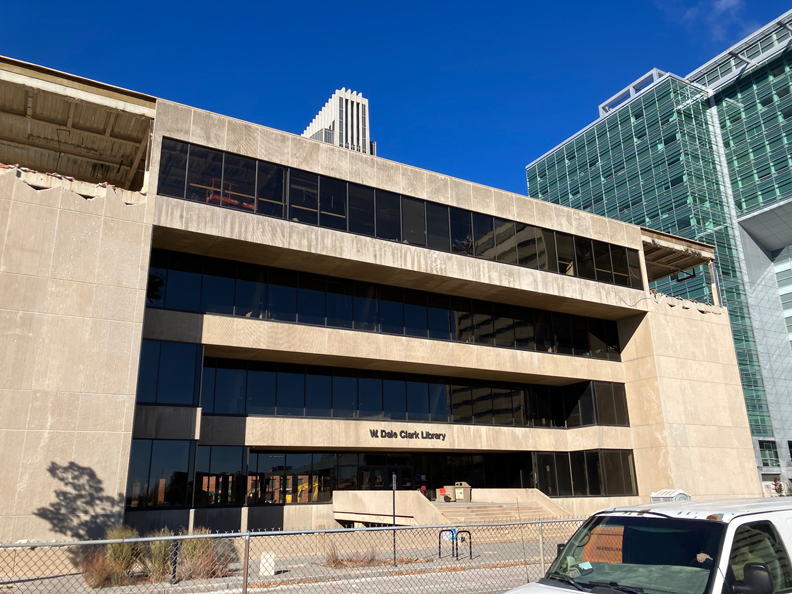 To listen to Sil Austin play us our Birthday song, hit the white arrow.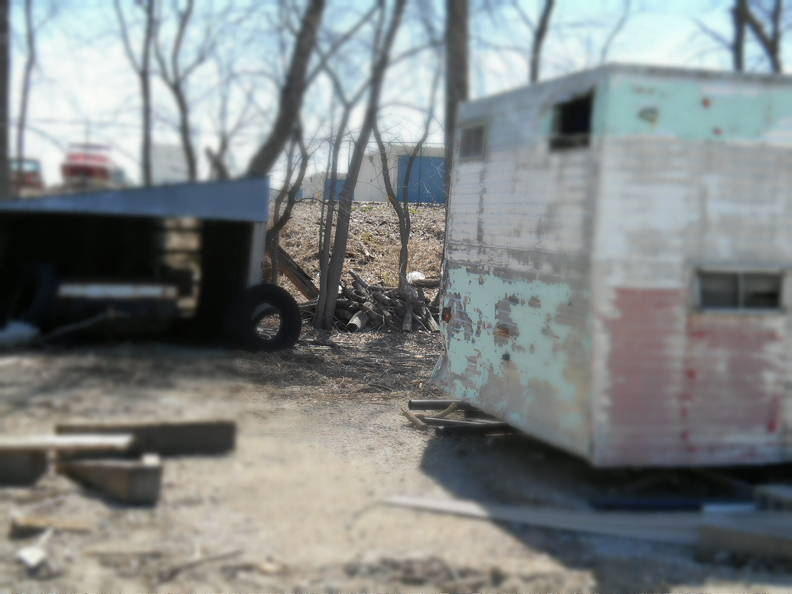 Omaha trailer. April 1, 2014.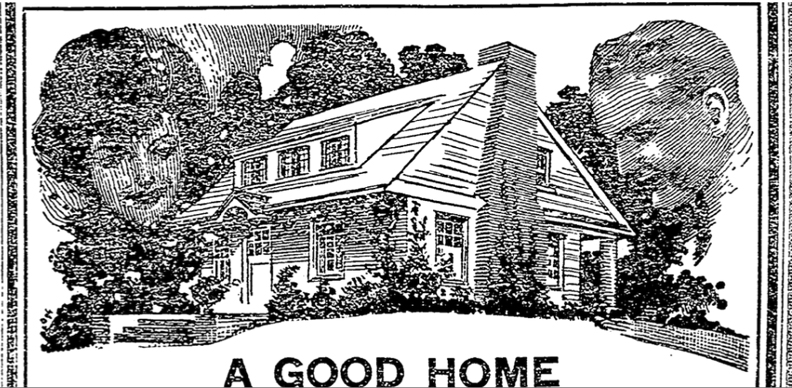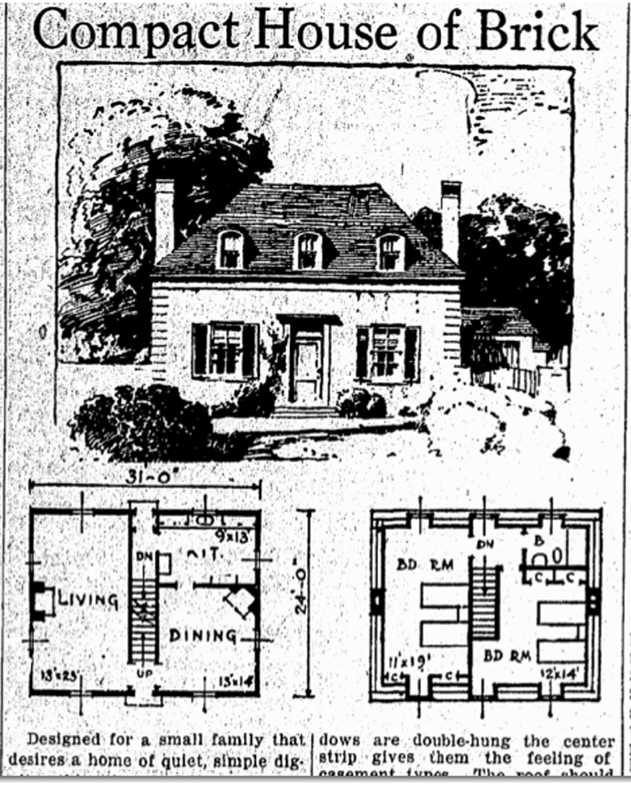 The loss of social media has been an eye opener. I miss the interactions there. Strangely the traffic to this My Omaha Obsession website remains high, although "comments" are down. I do appreciate you taking the time to share my work and what we do here with your family, friends and colleagues. Another odd shift is that while the blog's public comments are down, emails to the detective's office are at an all time high. I hope you understand that I cannot keep up with the inbox. It is my sense that we have a greater need to connect with like-minded people more than ever, or anyone with a pulse, but there seems to be a cultural change in people's trust to disclose in a public forum. I haven't figured it out. Just theories that I am assessing.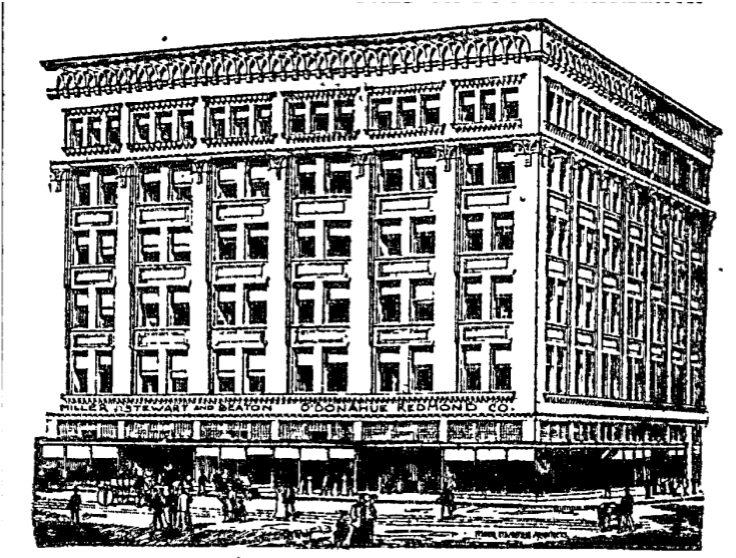 O'Donahue Redmond Co. May of 1906.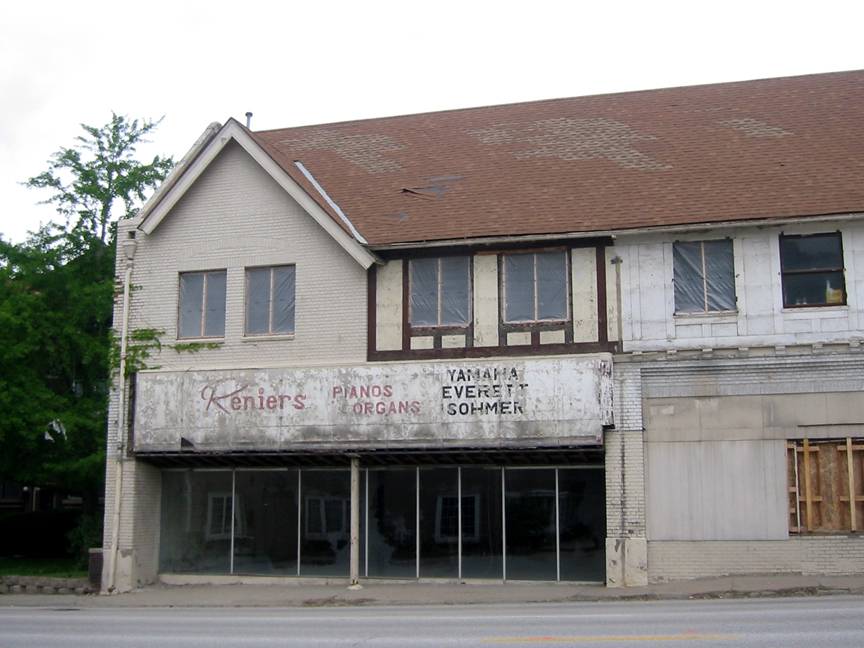 Renier's Pianos & Keyboards at 4900 Dodge Street. 2011.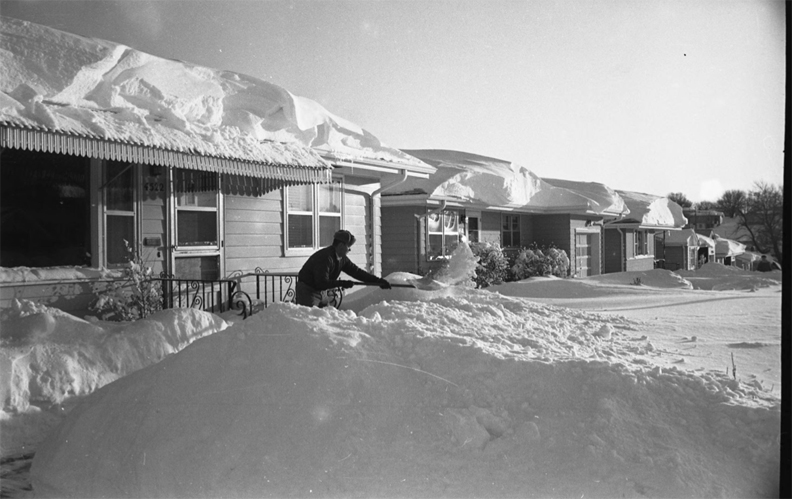 Eighteen inches of snow in 1965. Creator: Paskach, Robert (1927-2001). Publisher: The Durham Museum.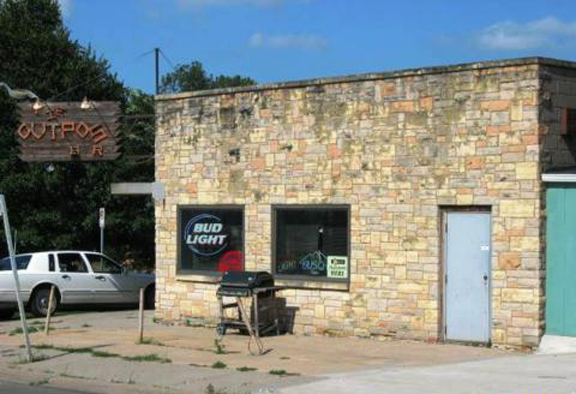 The Outpost Bar.
Through it all, investigating great properties and teaching myself about architecture remains a great passion of mine. I would like to get buried in my investigations and pull the research books, maps and old timber down around me. Alas I have a professional life and a full life-life that keeps me from moving into my detective's office. I would like to recommit to knocking out many old stories that I had begun long ago—with the goal of focusing on domestic architecture.
If you'd like to hear the soothing sounds of the great Eddy Howard, please click the white arrow.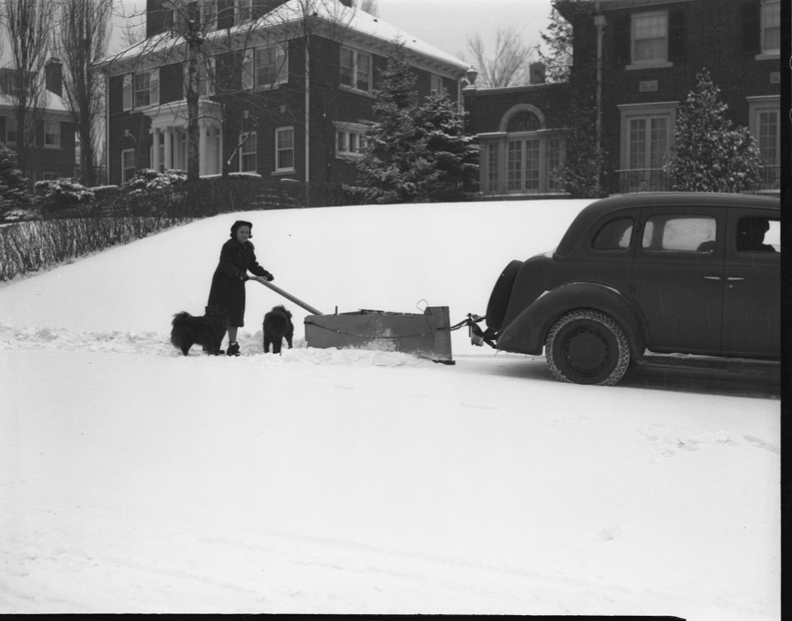 Car pulling snow plow on street. Houses are seen in the background. Creator: Savage, John (1903-1989). Publisher: The Durham Museum. Date: February of 1938.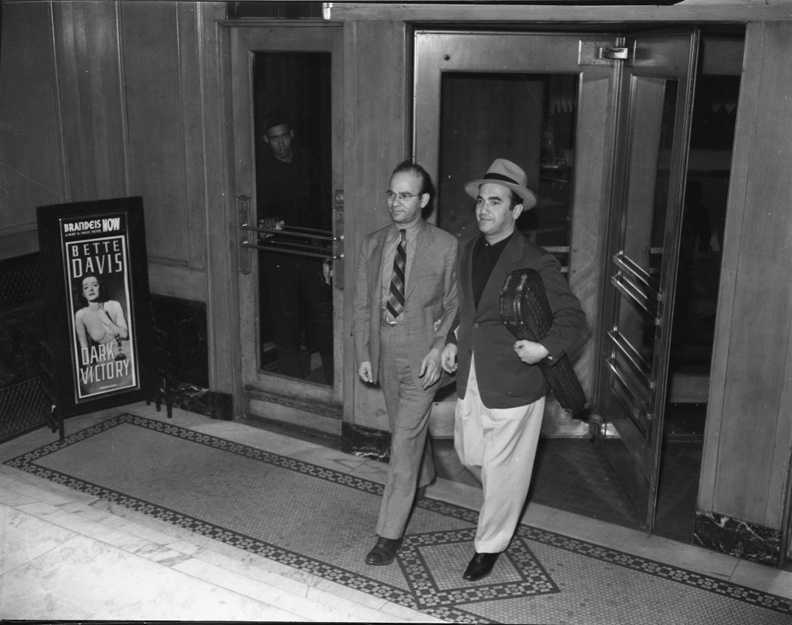 David Rubinoff, "Blind Fiddler," wearing hat and holding musical instrument case, and another man leave a building from a revolving door. A poster to their left features Bette Davis's photo and reads, "Brandeis Now a Mort H. Singer Theater. Bette Davis. Dark Victory. Warner Bros." A man inside the building looks out. Creator: Savage, John (1903-1989). Publisher: The Durham Museum. Date: April of 1942.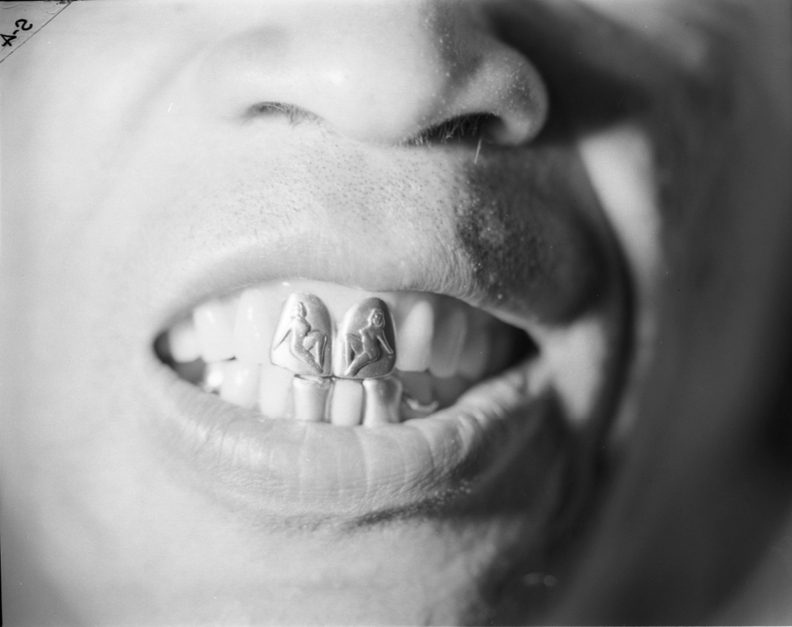 Creighton University Dentil School Employee with dancing girls inlays on front teeth. Creator: Savage, John (1903-1989). Publisher: The Durham Museum. 1954.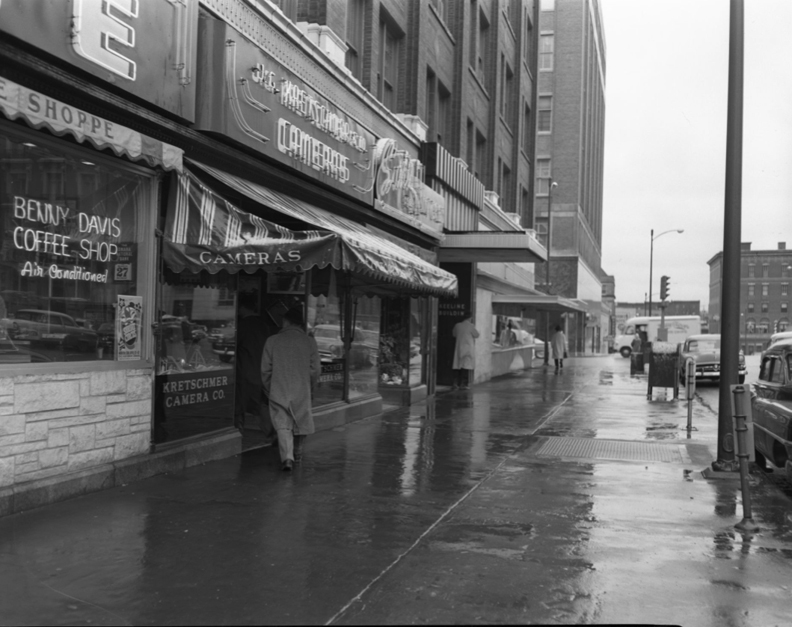 Storefront view of Kretschmer Camera Company at 315 South 17th Street; Omaha, Nebraska. Benny Davis Coffee Shop is next door. Creator: Savage, John (1903-1989). Publisher: The Durham Museum. 1961
Friends, I have cherished all that you have shared with me. I shall never forget our collaborative mysteries and I cannot wait to get on to my next adventure. A spirit of Nancy Drew curiosity and beginner's mind seems to reverberate. May we always search and never know.
It is almost time to lay aside my pen, close down the old typewriter and meanderings and sleep on this sheepskin rug by the fire with these furry family members.
Thank You, Detectives.
Miss Cassette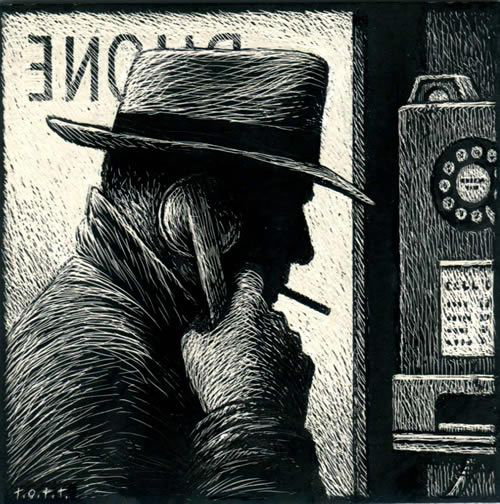 I welcome your feedback and comments. Let us hear from you. Please share your additional clues to the story in the "Comments," as we know more together. Everyone would love to read what you have to say and it makes the sharing of Omaha history more fun. You can use an anonymous smokescreen name if need be.
You can keep up with my latest investigations by joining my email group. Click on "Contact" then look for "Sign me up for the Newsletter!" Enter your email address. You will get sent email updates every time I have written a new article. Thank you, Omaha friends. Miss Cassette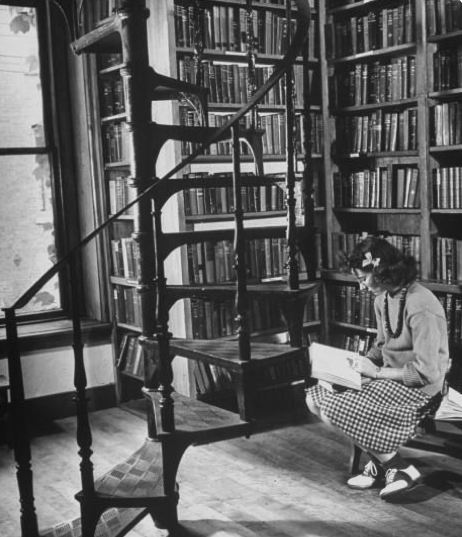 © Miss Cassette and myomahaobsession, 2023. Unauthorized use and/or duplication of this material without express and written permission from this site's author and/or owner is strictly prohibited. Excerpts and links may be used, provided that full and clear credit is given to Miss Cassette and myomahaobsession with appropriate and specific direction to the original content.
If you are looking for more architectural and Omaha history sleuthing fun, ask your local or bigbox bookseller for my book: My Omaha Obsession: Searching for the City. Also available everywhere online. Thank you.