52nd and Leavenworth. Rowhaus. Quirky and cheap at the same time, this gimmicky housing is jarringly indifferent to the local vernacular. Not to be misconstrued with the Box in the Box housing I have previously bewailed, this building wants you to know it is offbeat. We feel ill at ease when driving by. Why is that? You know because you feel it too. A cartoonish and awkward, flat, gray shape and minimum legal setback threatens to dangle its future owners over Leavenworth by their own miniscule, luxury balconies. Unsure of where the homes' entrances are, amidst a stretch of flat doors and flatter windows?  Visually and spatially, we humans with pulses crave doorways to be distinguished from the overall toneless façade. All building sides give the impression of being "the rear" alley elevation because of the missing windows, clear entryways and I say, beauty. If a building is neither serviceable or beautiful…my word. There is no homecoming, no soul. Meanwhile the intact, historic Elmwood neighborhood has a sizable stock of quality housing of all shapes, sizes , and price points that have lasted for generations and continue to age well. If we are going to tear down working homes to build these pocket neighborhoods, let's do better, Omaha.
"Like Slow Death," has become a Cassette family favorite as quoted from Mr. Cassette's dear friend, Shelly Cohen. It is dark. Feel free to toss it around. You'll find many occasions to use it in this town. Must be declared with a deadpan expression, of course. Expect gales of laughter.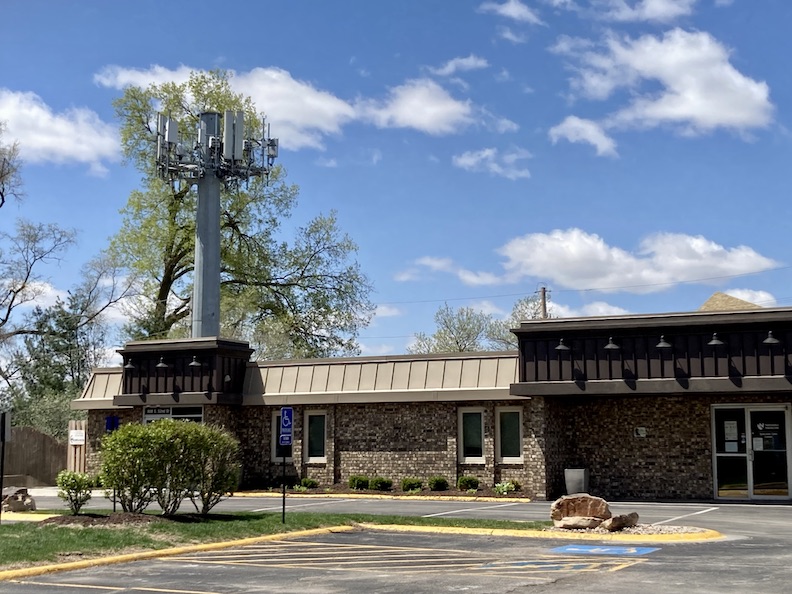 52nd Street, south of Leavenworth. Furthering the war on beauty. If you were feeling bad about the future Rowhaus homeowners' lack of sunlight and a desirable view, here is what they will be missing. Too bad the rest of us can't obscure the view and experience of the bathing powers. Directly to the southeast, an insidious 5G cell tower. With resignation, we wonder, have people gotten used to the ugliness of the built environment or do people even see these atrocities in their neighborhoods? I remember one day I was getting a coffee at the Legend Coffee and Comics drive-thru and BOOM, there this thing had sprouted up like an evil weed.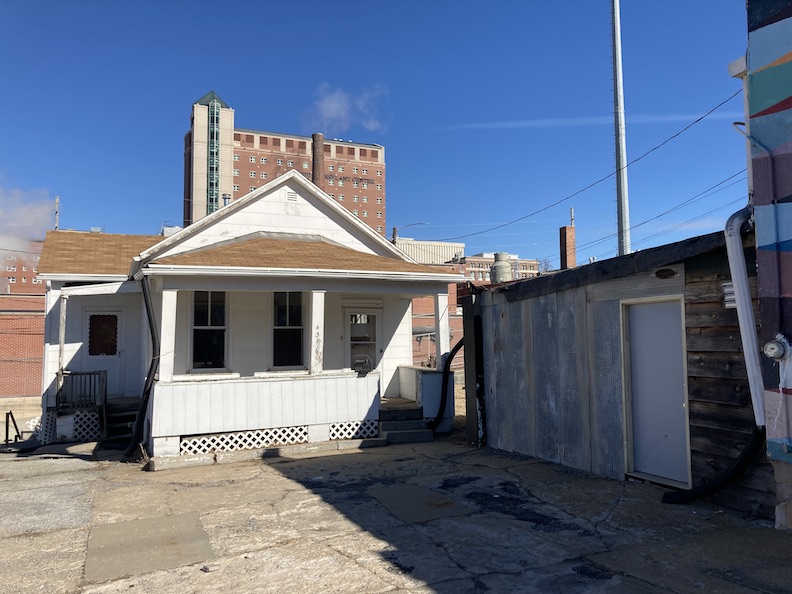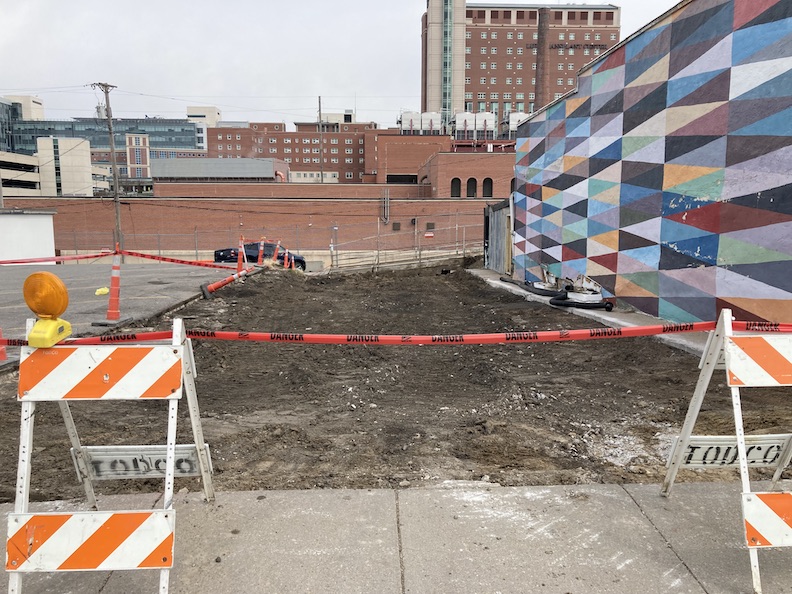 Our little lady house at 4314-4316 Leavenworth, at the back side of the Barrett's Barleycorn Pub & Grill parking lot. Here she is viewed on February 19, 2022, no longer with tenants. The second image shows the leveled sight in earlier April 2023. One of the oldest mystery houses in the neighborhood (and why was she set back that far?), I will reserve this story for my full investigation forthcoming. She was a gem! Slán go fóill. Solidarity with all small town Leavenworth businesses fighting the good fight.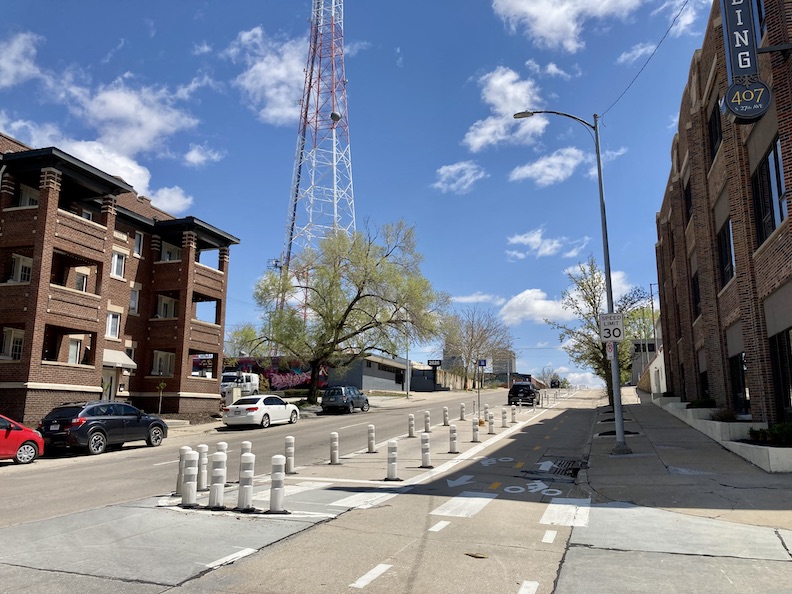 27th Avenue and Harney.
I will say it publicly: These white things are bad for mental health. They have degraded the environment and in taking cues from this sad contribution, our spirits have collectively sunk. Have you seen someone trying to navigate these in the snow in order to park? All I can pray is that concern for visibility and, presumably, safety overcame the team who created these white delineator-round-post arrangements. I have come to understand that a group of planners wanted to move parked traffic into the inner lanes in order to create a specific bicycle lane on the outer edge of Harney Street. Now I support cycling. I no longer ride my bicycle on the streets of this city, it is true, as I no longer have a death wish but I do support cyclists in their enthusiasm to ride on Omaha's city streets. In honor of them and all who remain among the living, the ugliness and plastic-ness of this plan needs to be reworked. Since the month they were very first installed, I cried out to our city's forefathers that I not lose the will to champion Omaha. Unsurpassed shamefulness. It looked like a grade school project forcefully pushed through the city channels without regard for our sanity and already stressed aesthetic fragility in this forsaken town.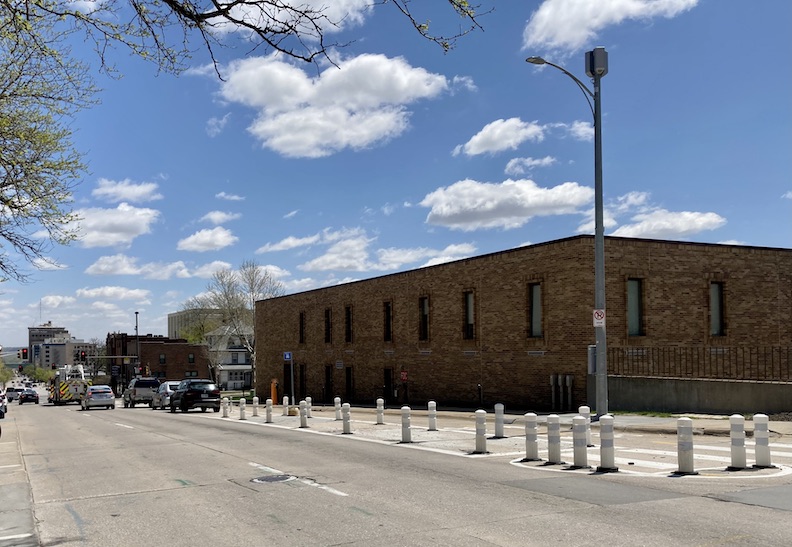 25th and Harney.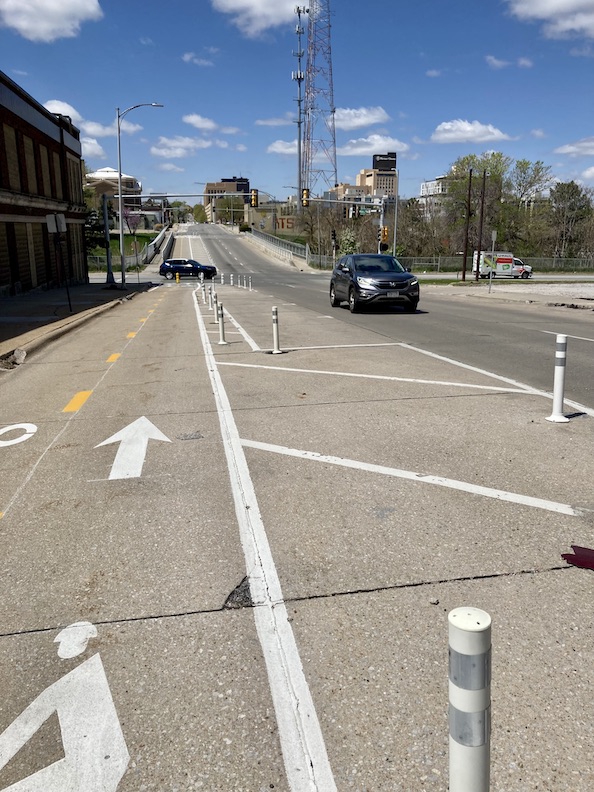 27th and Harney. No one knows what these paintings are telling us to do.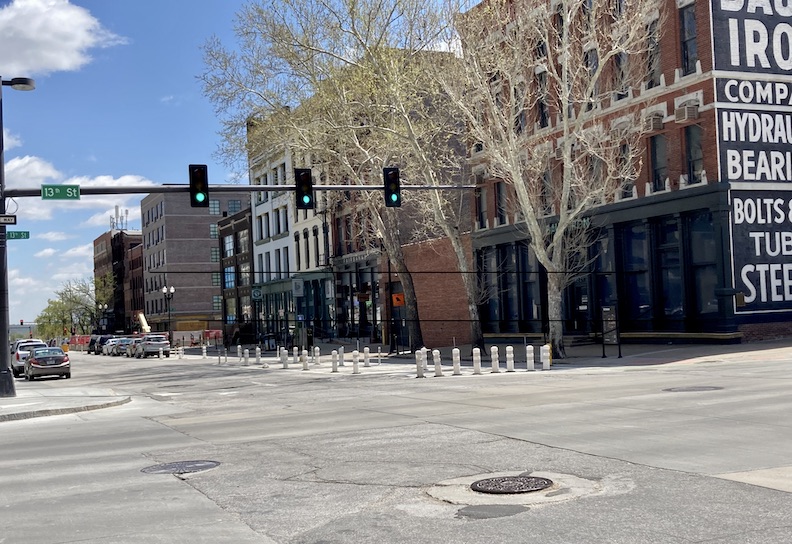 13th and Harney. How can we disrespect the Old Market like this? This is the historic Baum Hydraulics Corporation, for Mercer's sake!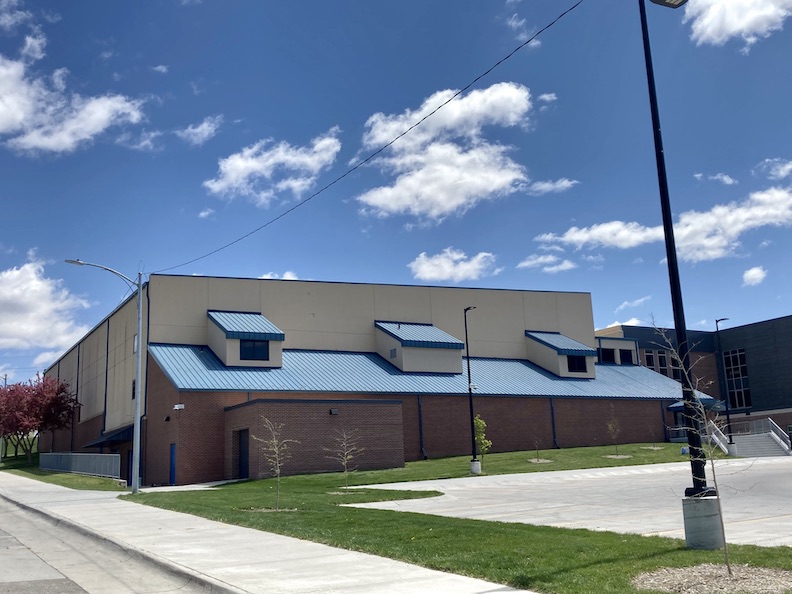 10th and Worthington. Children being educated in a crematorium. What has the world come to? Truly the places we live, work, sleep, play, eat and die in shape us. When the education building resembles the cremation chamber or the jail downtown, we've got to reevaluate. I am not picking on this school (this is possibly a gymnasium)—there are many of them. Drive around and look at new elementary school additions these days. Look at high schools; drive by UNO. Limited windows with growing emphasis on inner rooms and smart tech buildings. Expansive ceilings when one walks into the building with inner windowless rooms. Same as the new houses without windows on the sides.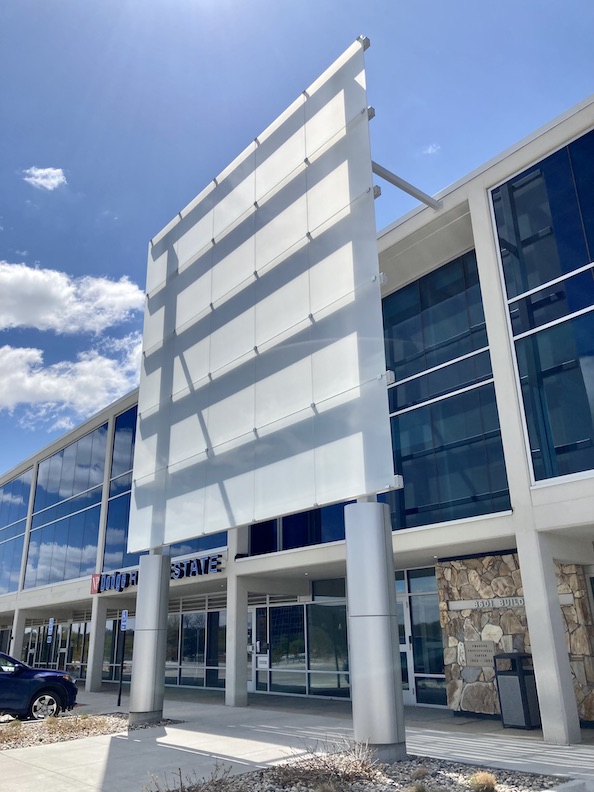 Frosted Screen at 8601 West Dodge Road. No one knows why this is here except to impress and announce that they updated the building's entrances. (On that note, they do get a Like Slow Death award for making their entrances clear!) Lacking local character or purpose, I have begun imagining it as a huge, backlit screen for Asian shadow theater with ornate Chinese puppets. These shows only happen at night, sometimes with projections. We can drive up and park in rows in front of it. It is very odd. We can turn our radios to a certain channel and hear the Chinese comedy unfold. It's the new West Dodge Drive-In. This daydream has taken the unsightliness and misery of the 8601 screen to a place of wonderment. Give it a try next time you are wondering how much money was spent on this frosted ornamentation.
Saddle Creek and Leavenworth, facing northwest toward Holy Sepulchre Cemetery. The now desirable Saddle Creek flood corridor is slowing scraped away for its future UNMC makeover.
Okay guys and gals, we've come to end of our Like Slow Death rant. Do not worry—I've got a great impromptu residential mystery coming up (a real whodunnit that I need your help with) and of course, the tail end of 9402 Pacific Street house saga. I hope you understand that with all of the Omaha cheer, sometimes a sleuth just gets fed up with the growing throwaway culture. Mr. Cassette wants to launch his own website about how much he hates the looks of Omaha and I am sure it would tremendously popular.
Big News
I just created another My Omaha Obsession Facebook page. If you are on Facebook or were a past My Omaha Obsession Facebook follower, please run, don't walk, to rejoin! It is not the same page and all of our post and comments for seven years are still lost BUT we are back. I am trying to build it back up, and find the old gang–so please share the page widely. I will not be running advertising again or letting my credit card get anywhere near that account. On that note, in case the Facebook page gets hacked again, please sign up here on this website to get direct emails when stories come out.
Click on this link to be connected to the My Omaha Obsession Facebook page.
I welcome your feedback and contributions to this Like Slow Death article. Feel free to share thoughts in "Comments." I am asking you to share this article on social media, through email or texts to friends, and join the My Omaha Obsession FB page when you can. I hope you can find some enjoyment here. I am more than pleased to have you tiptoe about. By the time you head for home, I hope you have been fully Sherlocked and Satiated. Thank you, detective friends.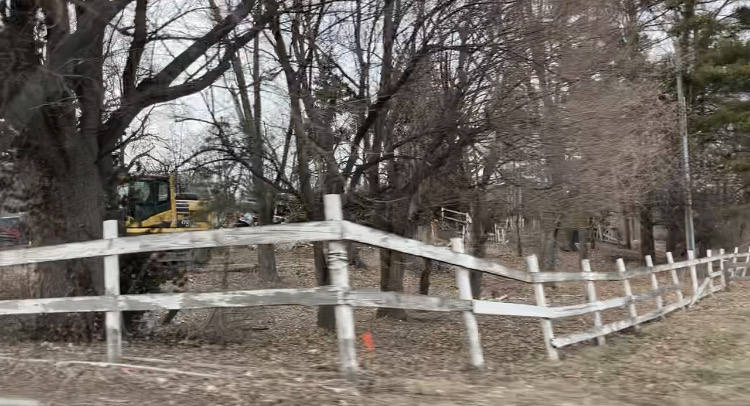 If you like what you see, you can keep up with my latest investigations by joining my email group. Click on "Contact" then look for "Sign me up for the Newsletter!" Enter your email address. It will then display "Thank you, your sign-up request was successful!" Make sure to check your email address to confirm. You will get sent email updates every time I have written a new article.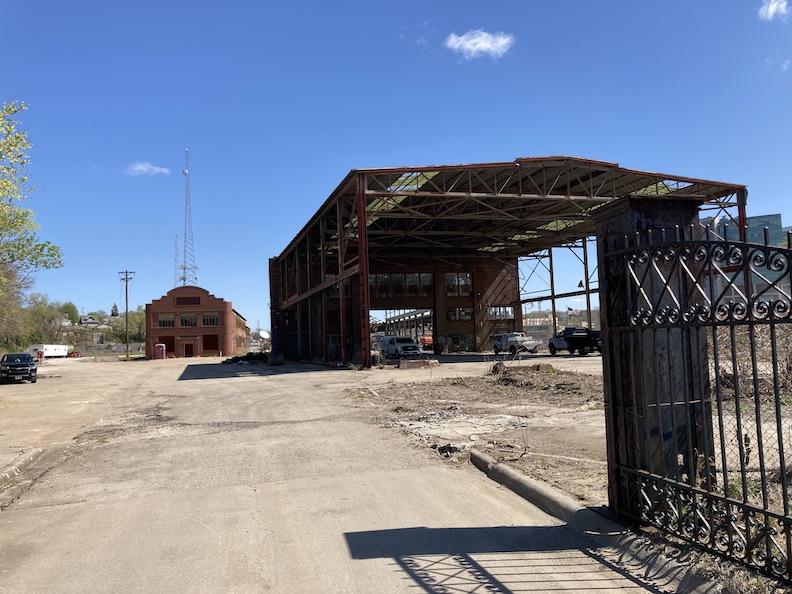 © Miss Cassette and myomahaobsession, 2023. Unauthorized use and/or duplication of this material without express and written permission from this site's author and/or owner is strictly prohibited. Excerpts and links may be used, provided that full and clear credit is given to Miss Cassette and myomahaobsession with appropriate and specific direction to the original content.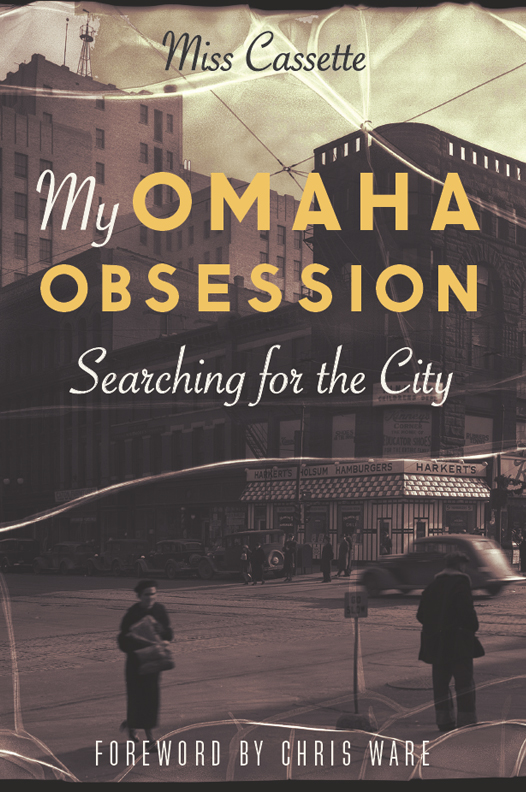 If you are looking for more architectural and Omaha history sleuthing fun, ask your local or big box bookseller for my new book: My Omaha Obsession: Searching for the City. You can also order it through this website. Thank you.