More photos from the fantastic and growing ever more popular area of the Blackstone District. Mr. Cassette and I walked into Archetype for coffee last Sunday and couldn't believe the line of people waiting to get into Nite Owl for BRUNCH. It felt like a college neighborhood. They say Omaha is a brunch town and the chain of people down Farnam Street was proof it is well favored. A lot of people on foot, walking up to Farnam from all directions, which is good to see. Check out Best Little Shops in Omaha: Almost Music-Solid Jackson Bookstore for more Blackstone District history.
1948. Beaton Drugstore and Salon Coiffure.
1956. Admiral Drugstore, the Artiste Beauty Salon and  Max I. Walkers Cleaners. (Photo courtesy of the Bostwick–Frohardt photograph collection at the Durham Museum Photo Archive.)
2016. Black Squirrel Tattoo, Surly Chap Barbers and Noli's Pizzaria.
1952. 4005 Farnam Street. Salon Coiffure.
1952. 4016 Farnam was the West Farnam Roller Rink.
2016. 4005 is Surly Chap Barbers. 4016 Farnam is now Clarkson Regional Health-UNMC.
Am I the only who enjoys that 4005 has a long history of beauty and barber shops? I don't ever remember hearing about the West Farnam Roller Rink but here it is, right before our eyes. The UNMC building, with its new facade, is the same one that housed the rink, built in 1930. I believe that a skating rink is exactly what Midtown needs right now. I have to get a tour of that building and it will happen soon—right up there with touring the offices that once accommodated the Sky Lanes Bowling Alley at the Center Mall. I understand from friends that the lanes are still intact. I will follow the trail of the West Farnam Roller Rink and see where this leads. Have a good weekend and take a stroll around town, if you can.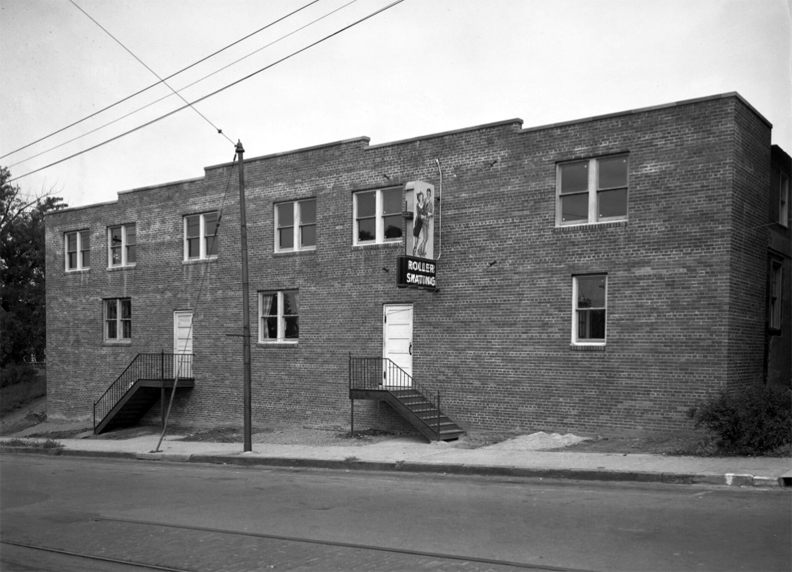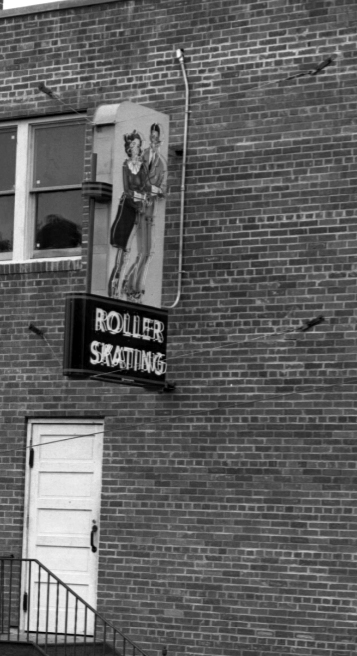 The West Farnam Roller Rink. Creator: Wentworth, William (1892-1982). Publisher: The Durham Museum. Date: 1938-09-12.
As always, I would love to hear your stories or comments. Click on the headline to enable comments. Thank you, Omaha friends.