An amateur detective is a wild and highly-strung creature, whose mind trembles with each newly discovered (and imagined) clue. It is so strong and so persistent—this obsessive love. There is always another piece of the puzzle to resolve, to work over and sort into place even years later. One smiles at family gatherings and chitchats with fellow employees, all the while working an unperceivable beat in the fog of the mind. Speaking for myself, I creep about with my mysteries all day long, thinking up new angles and taking notes until I am back at it, once again allowed to steal away to my masked passion. You understand how I love to be dramatic, but all architectural sleuths, history and ephemera lovers will know what I mean. At least, I hope I am not alone in this. Will you understand when I say my heart drummed up a brand new beat and I could not breathe when I opened the Eugene Melady family correspondence? The photos I longed for…New Clues, detectives.
Thankfully Jana Melady Brueggemann reached out after reading the Ballad of Balla Machree article. If you have not yet read the history of 1018 South 90th Street, please take your soonest opportunity to burrow away, snuggle in and catch up. The Ballad of Balla Machree. The following evidence will make much more sense if you do. But if you're just popping through here to flip through photos, that is fine too. The Science (and Impending Neurosis) of Mysterious Home Detection is not for everyone.
James Melady and his daughter, Jana Melady Brueggemann are descendents of Eugene Melady. Eugene "Gene" Melady was James' great uncle. The pair would represent the longstanding Melady clan when they rode in the  Cathedral parade on October 6,2007,  celebrating the centennial of the Cathedral. The Meladys were in the division of the parade that celebrated the Irish that had been members of the parish, a tradition Gene Melady was a part of in the early 1900s. As one can imagine, hearing of the tearing down of Balla Machree was very upsetting for the Melady family. Melady Brueggemann is dismayed by the potential demolition of 1018 South 90th Street and believes that Balla Machree would be the perfect social institute for the Omaha Irish to call home, a sort of Omaha Irish Cultural Center.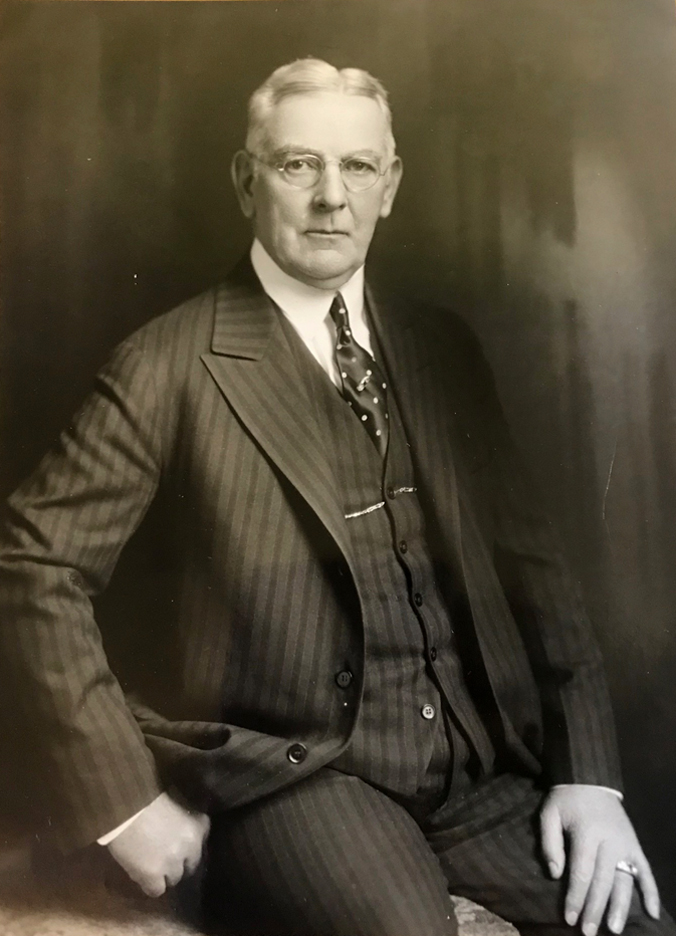 Come what may, Jana was so kind to begin to page through her father's photo albums and capture these images for all of us. I know you will treasure them as I do. My favorite thing about My Omaha Obsession is this sharing of information, family photos and ephemera and of course the professional clues as well. To think that every family has these hidden clues as a viva voce storytelling, written within their own homes, photos in their own scrapbooks and attics. I almost cannot bare it. The darkly, mysterious, aged Melady family photographs lend a vivid texture to the 1920s Westside neighborhood, previously only imagined through historic articles. For myself, I was struck with what must have been the utter silence and pastoral peace of 90th and Pacific. A true respite from the flurry of Downtown Omaha. Grá mór!
All photos and archival images shared with permission by James Melady and Jana Melady Brueggemann unless otherwise credited.
Balla Machree Dossier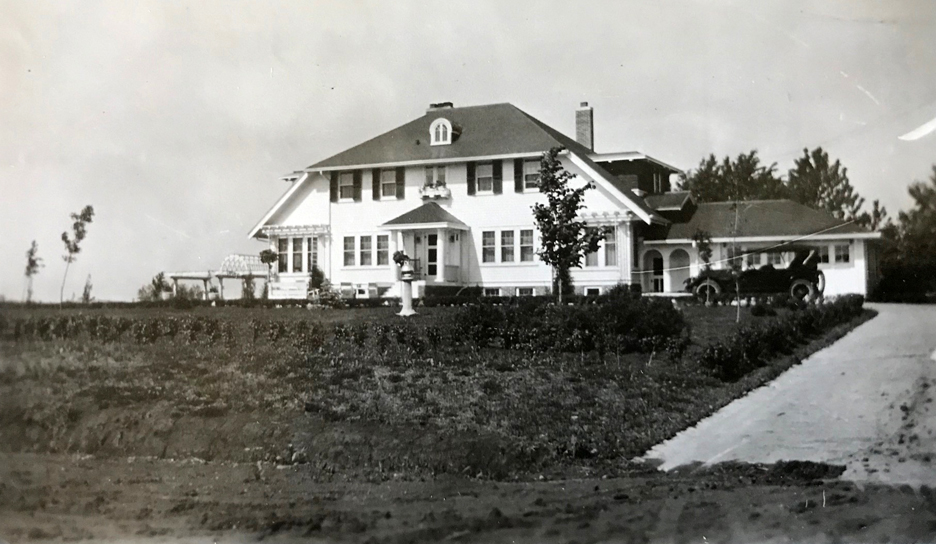 Balla Machree, east facing on 90th Street. Newly planted hedge is seen in the foreground. Note that 90th is still a dirt road, not yet graded and is seen level with the property. Photo most likely taken in 1927-1928.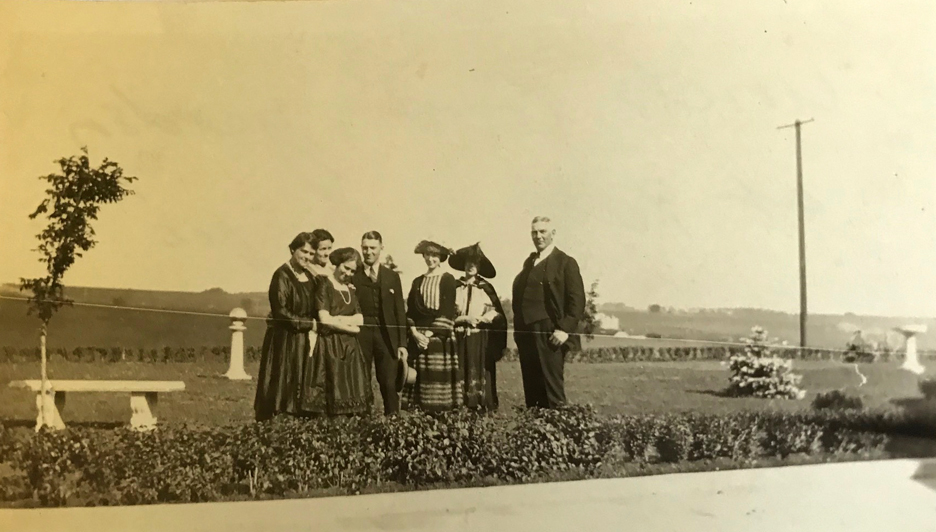 Photographer is facing east. A young hedge is found on the perimeter of the property, 90th Street just beyond. The Broadmoor Heights neighborhood has not yet been developed. Gene Melady is seen on the far right. I believe that must be young Eugene, Jr. in the middle. Note the gazing mirror ball central to the front lawn.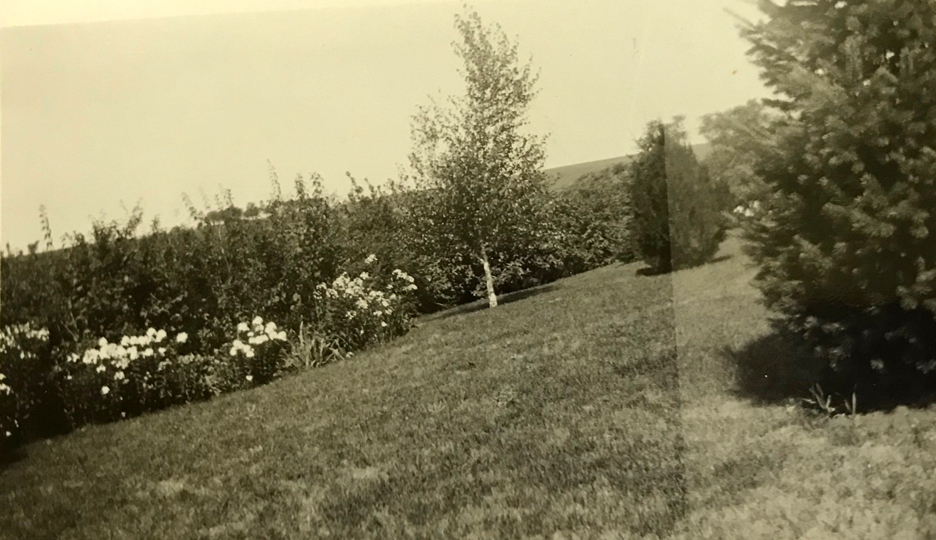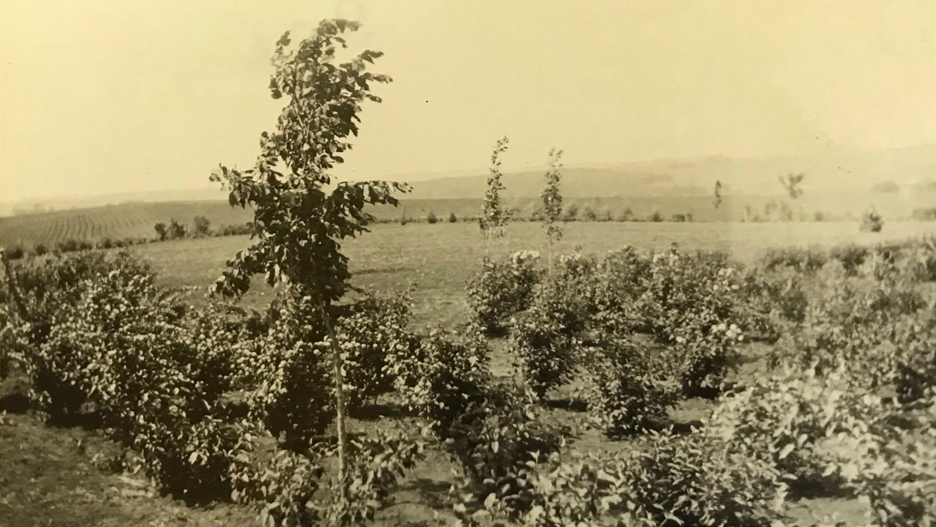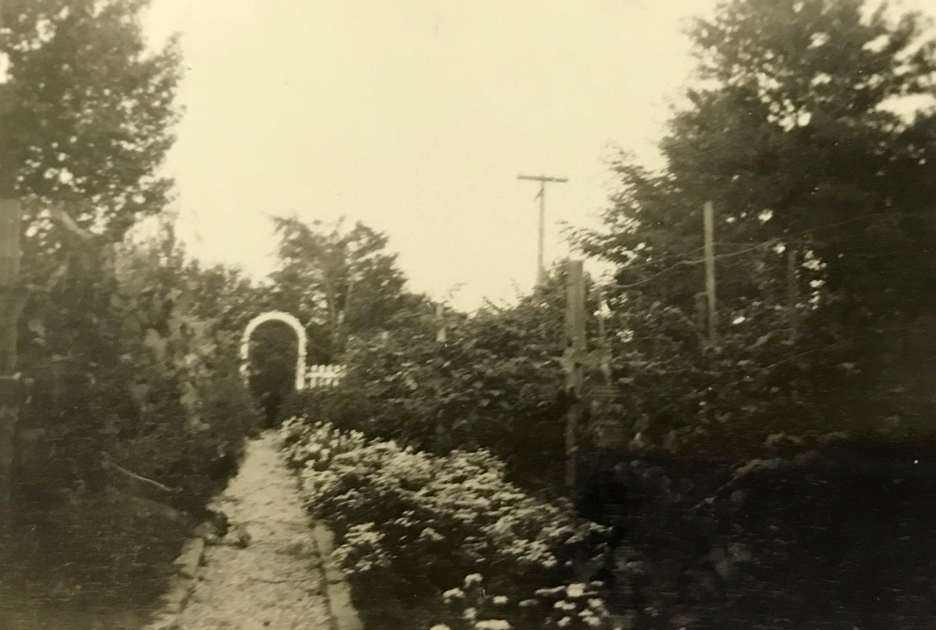 Garden photos from 1928.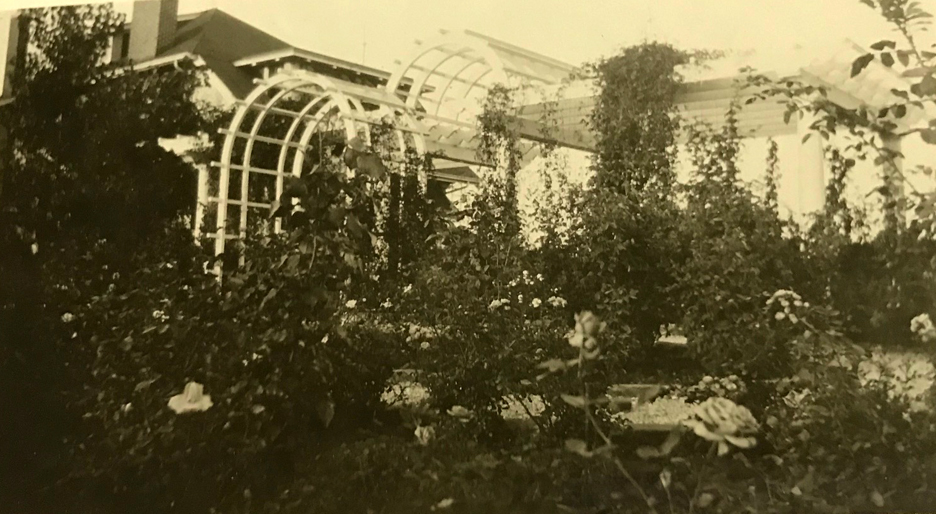 Photographer is facing northeast. The arbors and pergolas on southeast side of the formal garden on the back property. Similar to Bostwick's photo included in the original article but all the more haunting.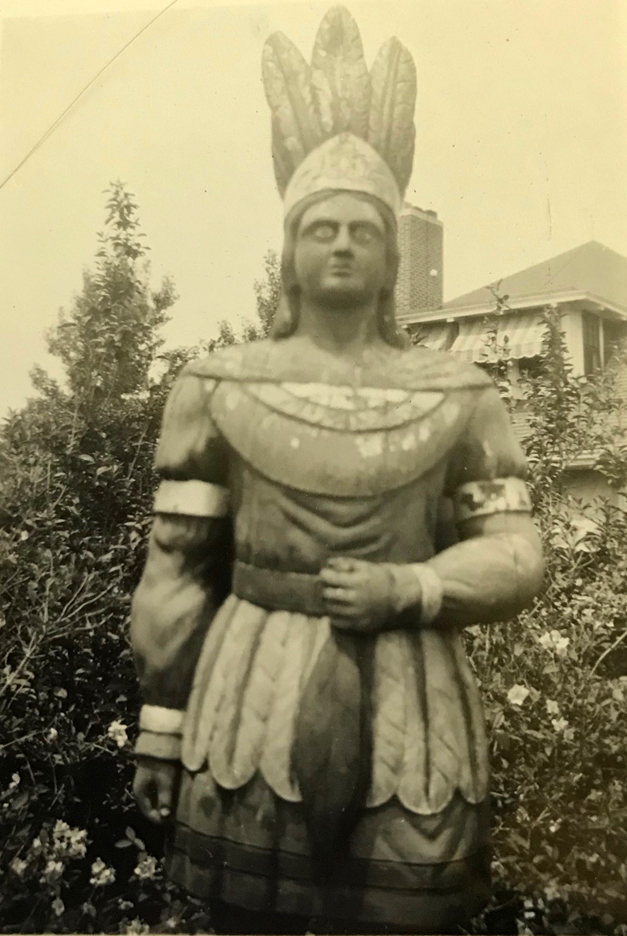 Native American statue found to the south of the home, similar to the Louis Bostwick depiction.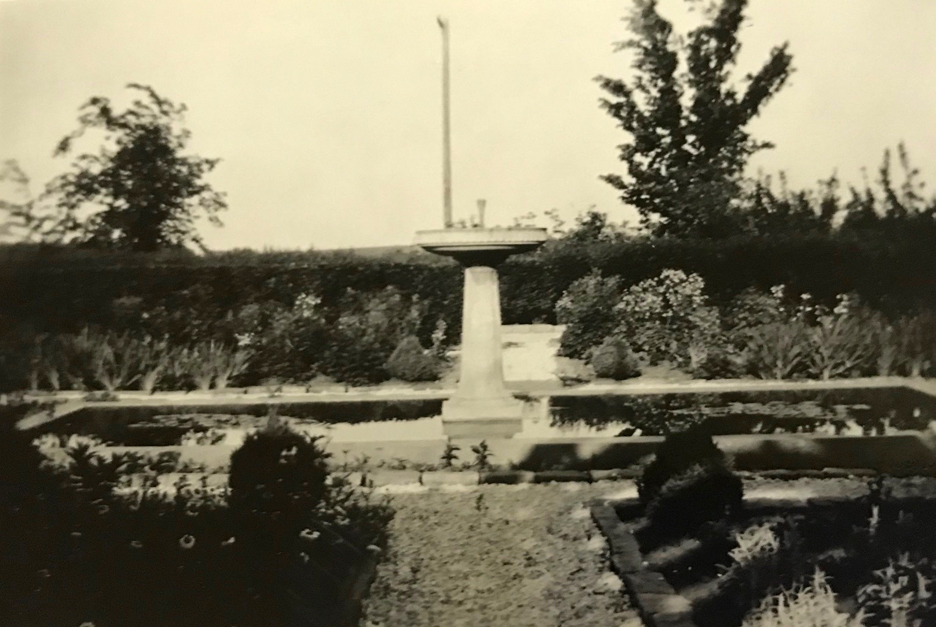 Fountain in a shallow formal garden pool. A birdbath or a drinking fountain? Perhaps the same as the closed bricked well found on the property and photographed by Spencer Murphy, neighbor. In fact I think the current fountain found smashed in the bottom of the well may be the very same one.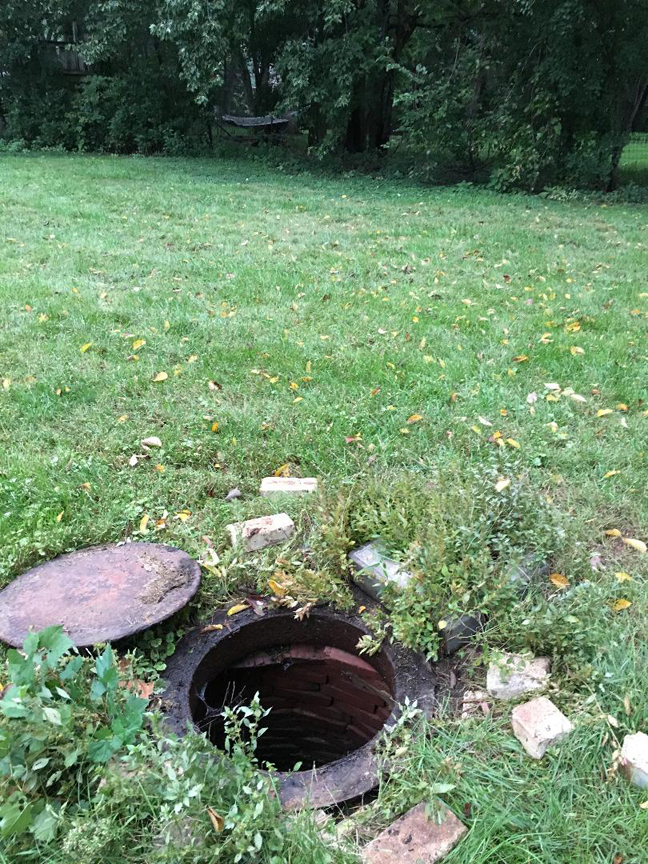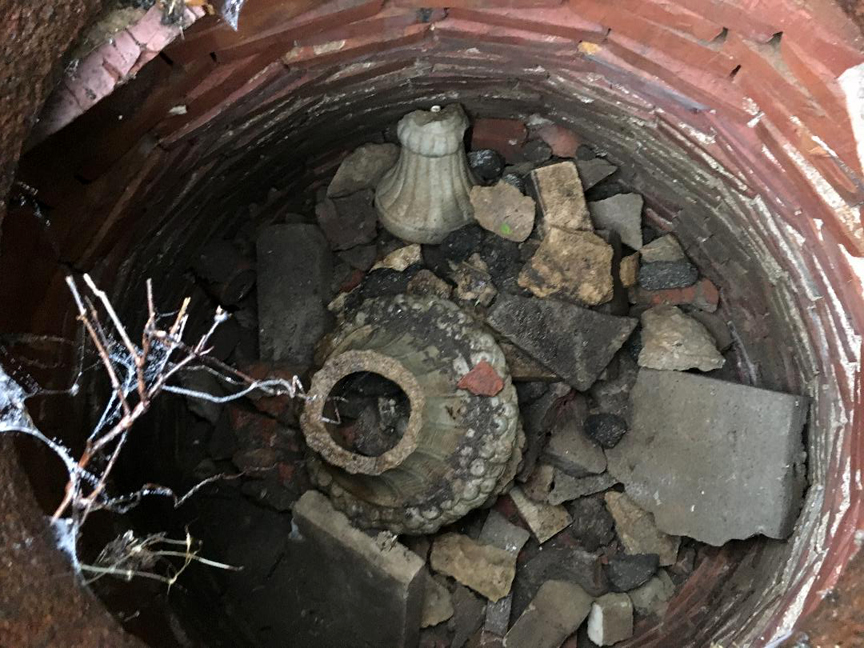 Current well photos by Spencer Murphy, next door neighbor. 2018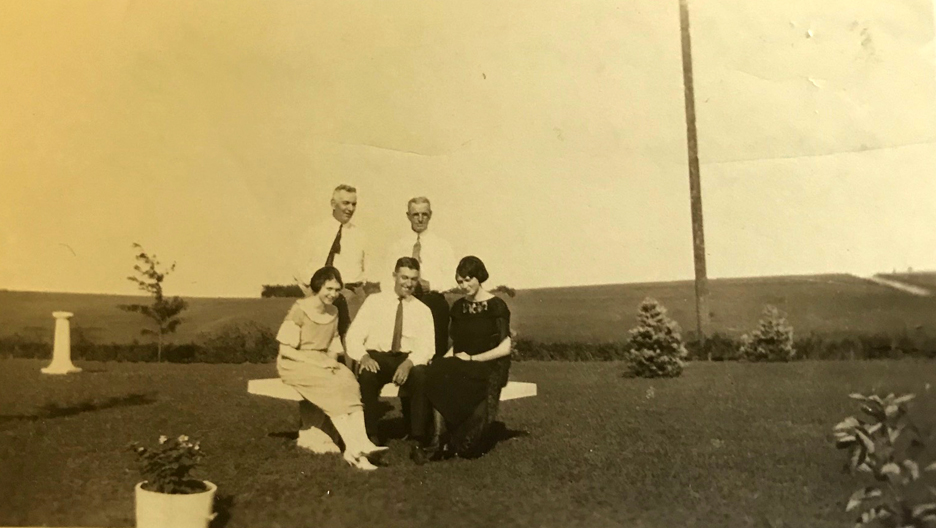 Another gathering facing east 90th Street, I believe. The road running in the distance must be Pacific Street.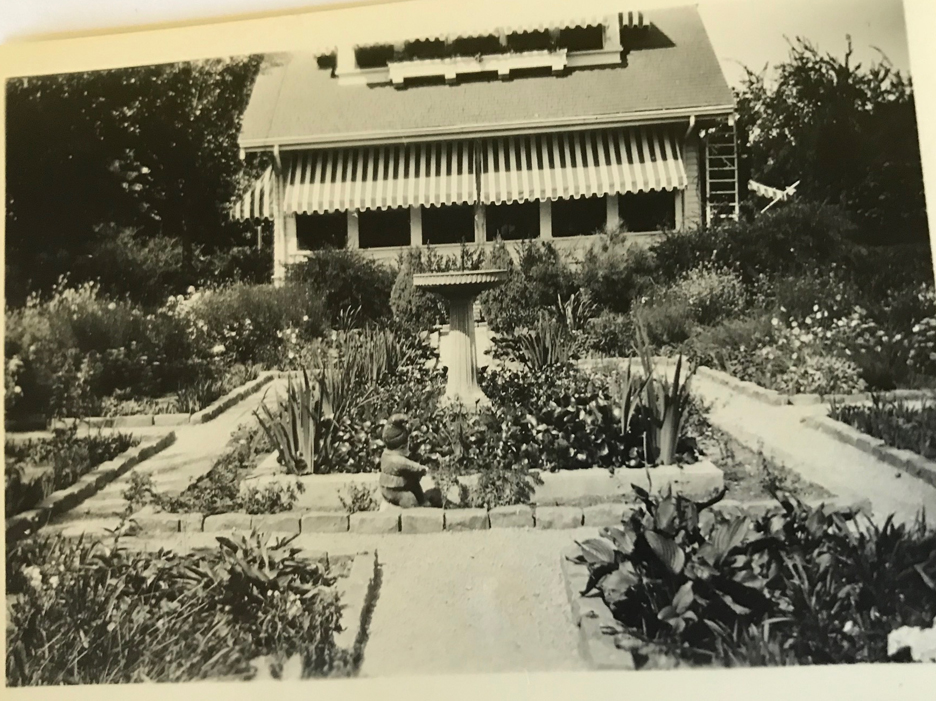 Another formal garden, this time with a gnome. Is this the same birdbath? This looks to me to the be the south side of the home. Love the awnings and the missing flower boxes.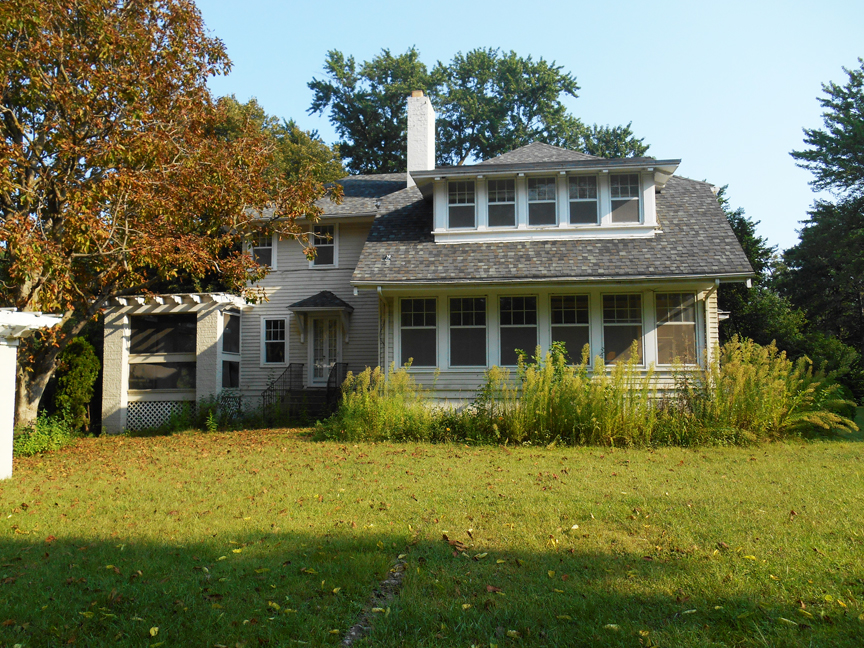 How the same southern elevation looks today with the two additions to the west side of the home. Photo from my 2018 stalking mission.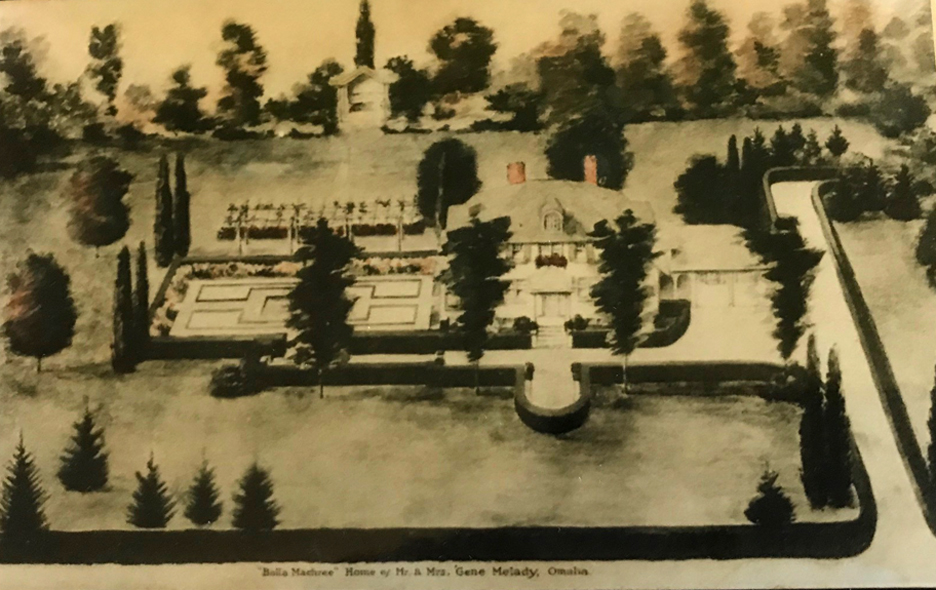 This incredible ink and watercolor reveals the formal layout of the Balla Machree home and grounds. I am not sure who did this painting but I adore it. This is the sugar on top clue for Miss Cassette!
The Melady Brothers File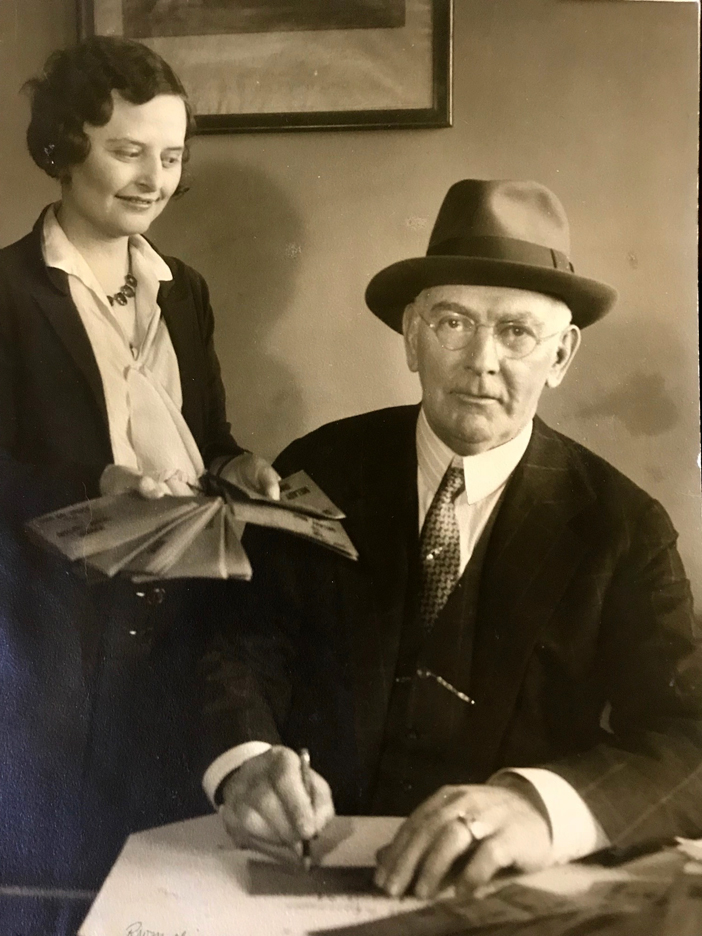 In the office of Melady Brothers at The Livestock Exchange Building,  4920 South 30 Street in South Omaha. Great photograph of Gene Melady and his secretary, Miss Phyllis Butler, dated March 1931. On the back is written, "Why can't an Irishman use green envelopes?" Indeed.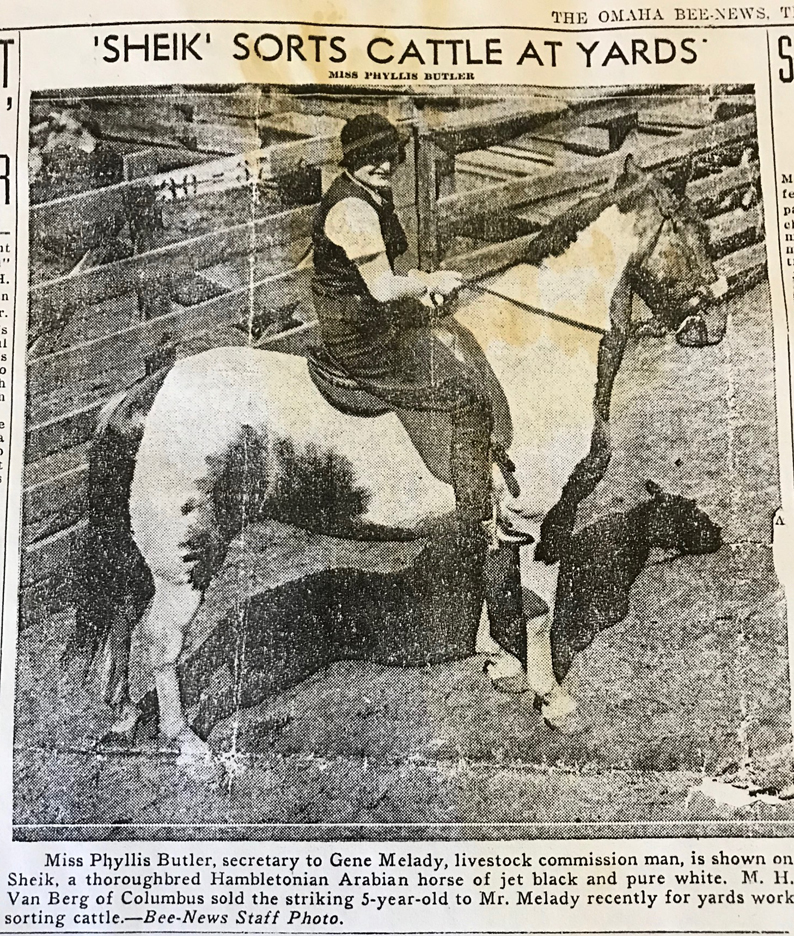 Second favorite clue from the Bee News. Presenting Miss Butler and Sheik!

Miss Cassette approves of this fine logo design. Bring back the good ole days of advertising.
The Other Melady Residences and the Balla Machree Addition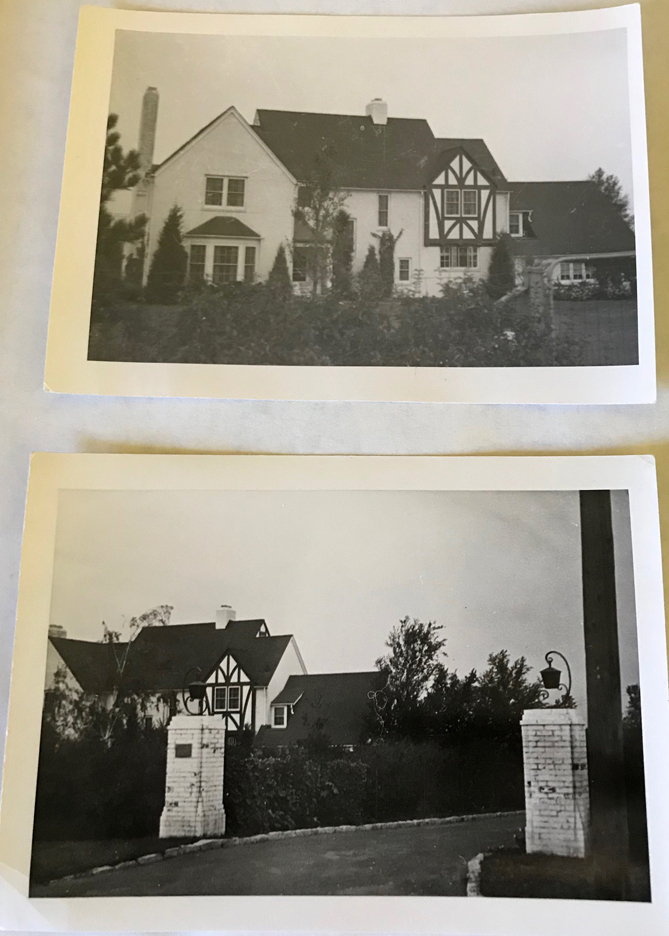 9005 Leavenworth Street. The second Gene Melady home, built in 1936 at 90th and Leavenworth is featured in these glorious family photos.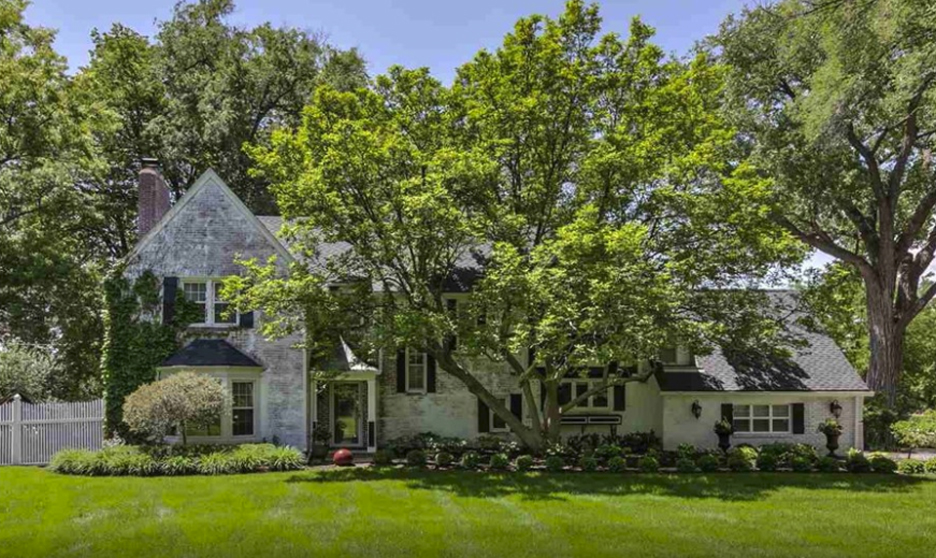 How 9005 Leavenworth looks today. 2017 Photo from the CBS Home site. Although this Tudor gem faces 90th Street, like the other three Melady homes, this European eclectic home was given the address of 9005 Leavenworth Street. Be still your heart, it is currently for sale. Miss Cassette has kept a watchful on this property for years. The home has experienced a number of well-incorporated, attractive additions and what Miss Cassette would consider an Extreme Interior Overhaul. We, the authentic nitpickers realize how some of you prefer your current trends and modern conveniences. Thankfully the exterior is still Picture Perfect and allowed to be its vine covered, aged, beautiful self. For more information, check out https://www.cbshome.com/Home/21814606/KVF/9005-Leavenworth-Street-Omaha-NE-68114/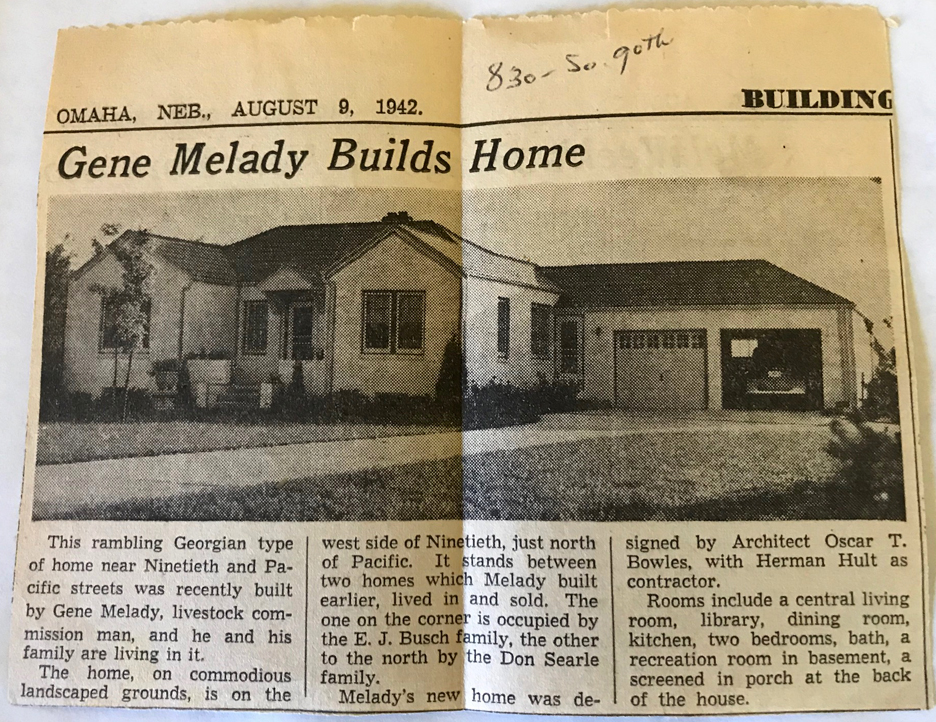 1942 article from the Omaha World Herald, I presume. This was the Melady's third home on 90th, built at 830 South 90th Street. I love this and hope this current owner gets a peek. I wouldn't really call this a Georgian style but I live for these old descriptions.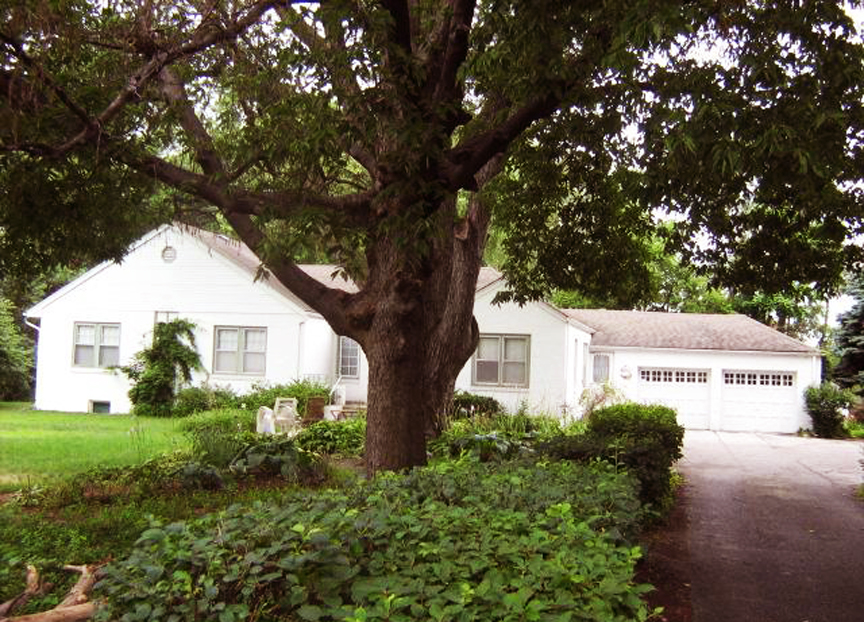 Current photo of 830 South 90th Street—note the subtle addition. Photo from the Douglas County Assessor site.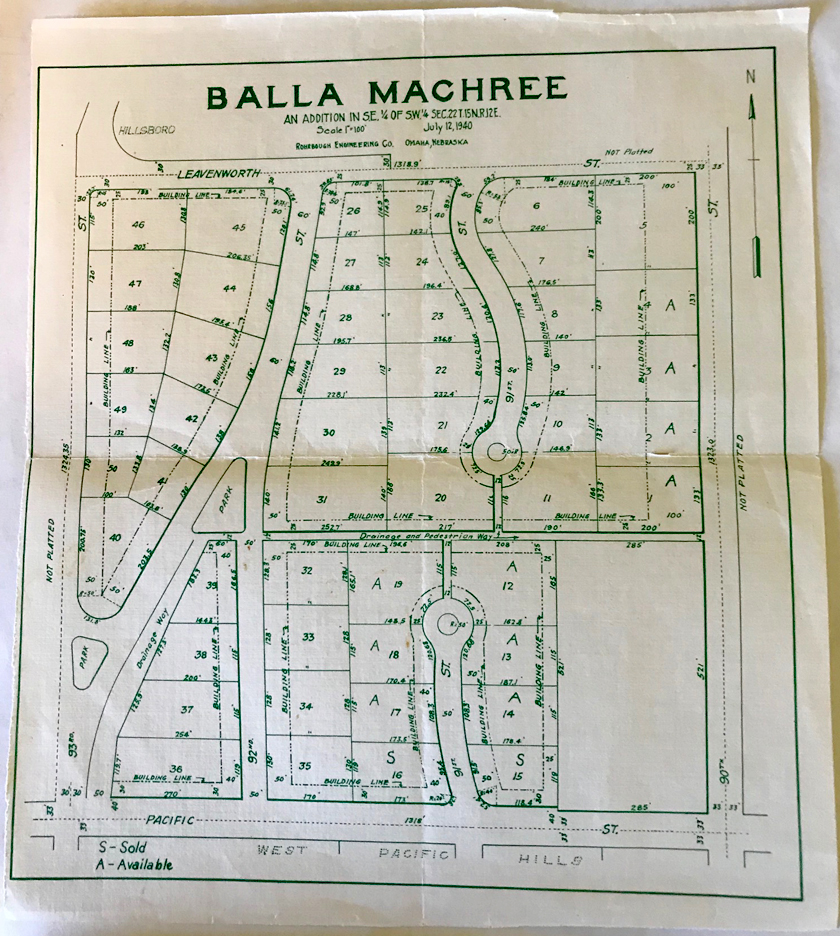 A most fantastic clue: The Balla Machree Addition Plat Map in green ink, no less. The large Melady property not yet subdivided up, is represented by the large rectangle on the corner of 90th and Pacific. Note the "building line" of each property, dictated far from the property edge, giving each home a stately appearance. "S" notates sold and "A" denoted available plots. It is so miraculous that James Melady would have this piece of evidence.
Melady Family Keepsakes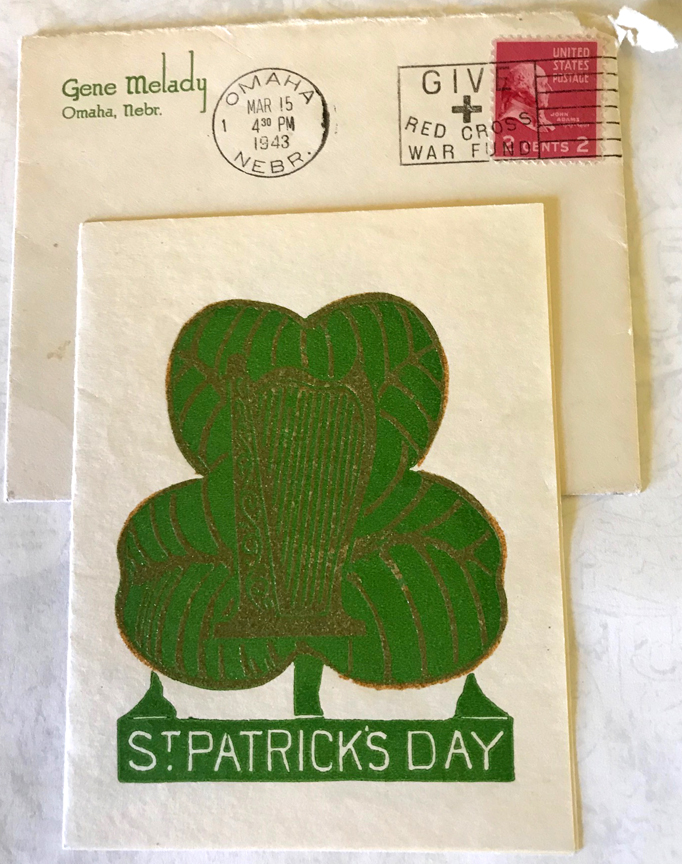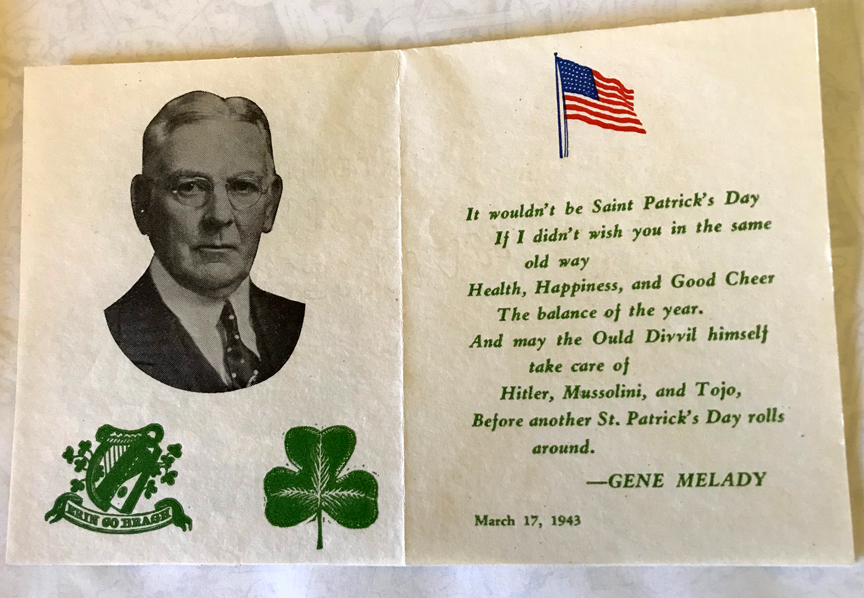 This 1943 Saint Patrick's Day card, what appears to be personally printed for Gene Melady, really gives the flavor of the man who was considered a big hearted, gregarious type. I feel very lucky that Jana would include this bit of ephemera. Hilarious, patriotic and can we talk about that return address font on the envelope? Divine.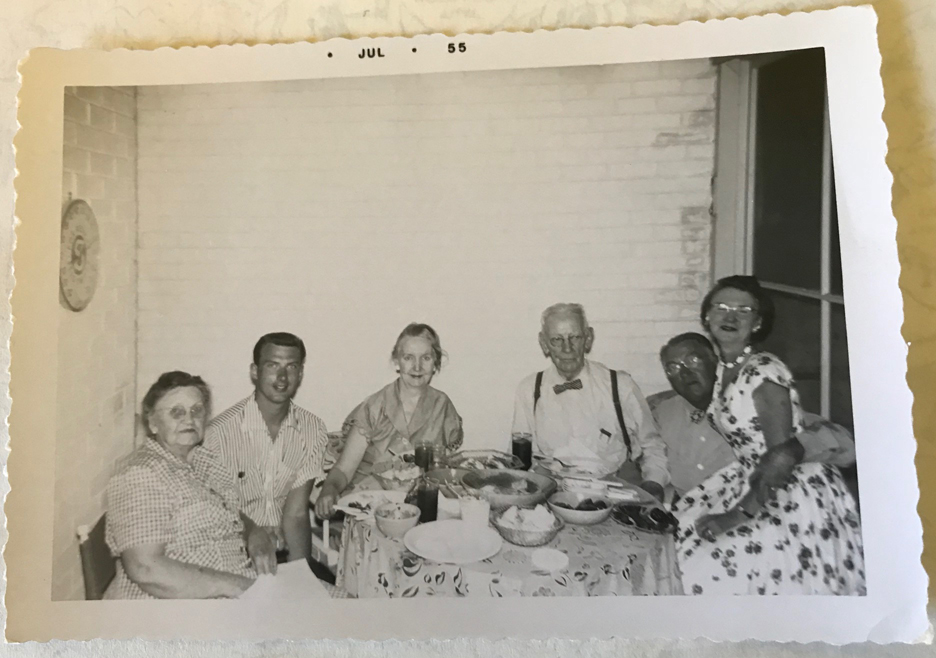 July 1955 impromptu Melady family photo. Written on the back, viewed left to right: "Aunt Hilma, me, Aunt Marie, Uncle Gene, Dad 'n Mother." The young, tanned, good looking fellow is Jana's father, James Melady.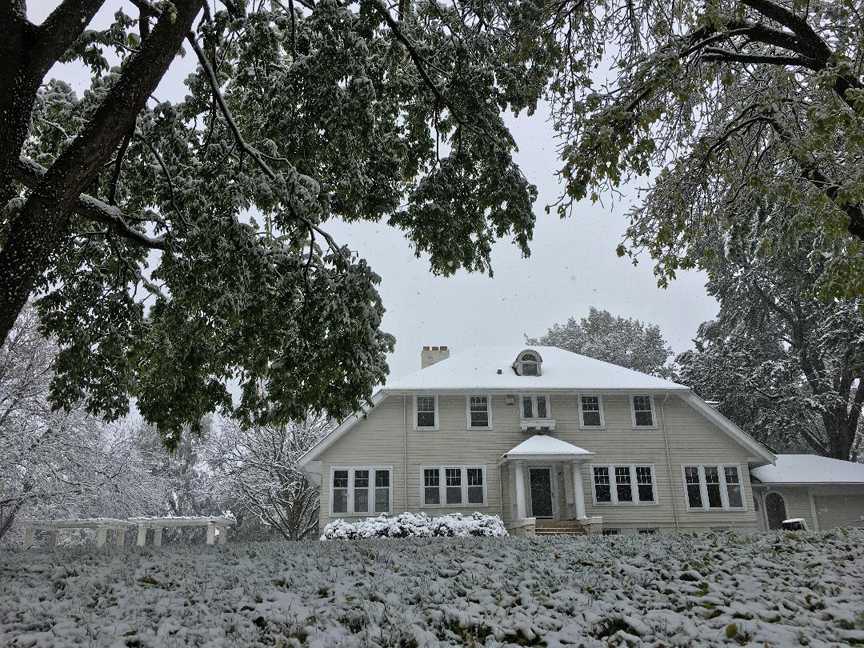 Much thanks to James Melady and Jana Melady Brueggemann for the shared images included in this story. I appreciate your generosity and family history.
I welcome your feedback and comments on the treasured Balla Machree, the Melady family, 90th and Pacific Street, and the Westside Community-District 66 area. Please share your additional clues to the investigation in the comments, as we know more together. Everyone would love to read what you have to say and it makes the sharing of Omaha History more fun. I want to hear from you, fellow detective friends, if you have photos or news we need to add.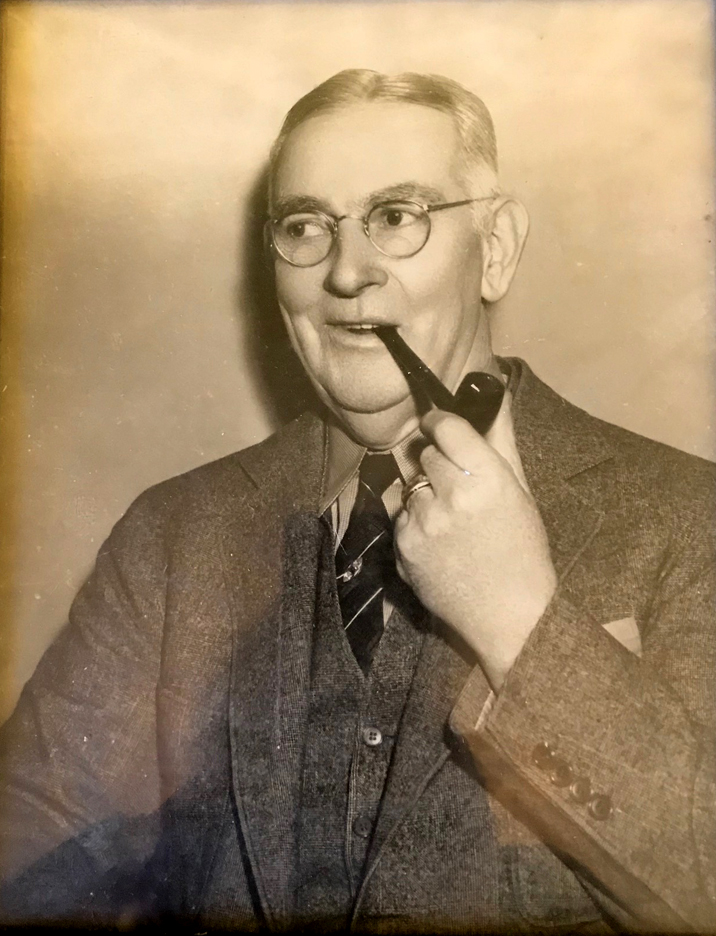 You can keep up with my latest investigations by joining my email group. Click on "Contact" then look for "Sign me up for the Newsletter!" Enter your email address. You will get sent email updates every time I have written a new article. Also feel free to join My Omaha Obsession on Facebook. Thank you, Omaha friends, Miss Cassette.
© Miss Cassette and myomahaobsession, 2018. Unauthorized use and/or duplication of this material without express and written permission from this site's author and/or owner is strictly prohibited. Excerpts and links may be used, provided that full and clear credit is given to Miss Cassette and myomahaobsession with appropriate and specific direction to the original content.