There I was pleasantly chiseling away at an uphill investigation when a My Omaha Obsession reader notified the office of a dubious plot afoot on South 50th Street in Dundee. A local, Dave Schinzel, had recently initiated a petition apprising Omahans of the city's proposal to change the current residential, single-family home zoning on South 50th Street from Dodge to Leavenworth streets. This zoning change would allow for developers to scrape off the functioning single-family homes, duplexes and apartments of the brimming 50th Street and build medium density, multi-unit housing. I am not afraid to say, a friend noted a NIMBY-ish (Not In My Back Yard) tone but I interpreted it differently. Although the petition was not the design of the Dundee-Memorial Park Association (DMPA), Schinzel, as a past president of the association and longtime advocate of the district, was doing what he thought was right: educating neighbors and sounding the alarm bell. See his petition, slated to go to the Omaha City Council, below.
https://www.change.org/p/omaha-city-council-oppose-50th-street-high-density-zoning-change
Oh yes, I really must forewarn you, dear friends, that there will be an over abundance of acronyms in this article. I am sorry about that.
To those not familiar with Dundee debacle, the Midtown neighborhood was rightfully concerned. Having witnessed wings of historic Dundee clipped time and again to be replaced by CVS Pharmacy and such value-engineered, fast-casual Bland Box projects as pictured below has been soul crushing to those who love old buildings. Good architecture should respond to local context but sadly these new, multifamily apartment buildings look like the rest of Omaha's new apartment buildings and at that, are not very different from what is happening across the country. Corner-Cutting and Bland. It is the economic context in every city that is driving this monotonous, amenity-poor, Luxury Box Brand pattern. Because of the parameters and financial constraints, developers and contractors claim they must build On The Cheap to ensure a profit—so they can continue to do business in the future. This leaves architects (if they're in the picture) with little room for creativity and heavy pressures to keep it value-driven and hard-edge modern. The Dundee neighbors who have continued to fight for the preservation of the district and attend past reconnaissance studies of the contributing historic structures, recognize any building alterations, changes in zoning and cutting into the whole, effects the overall integrity and leaves the district vulnerable to the city or the next developer who comes calling. The formulaic, throwaway trend in building, like so much of our modern culture, continues to reinforce negative stereotypes.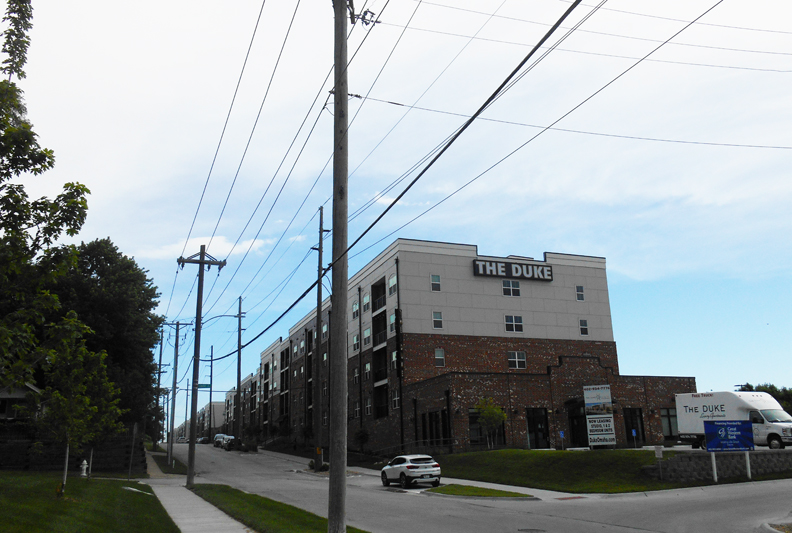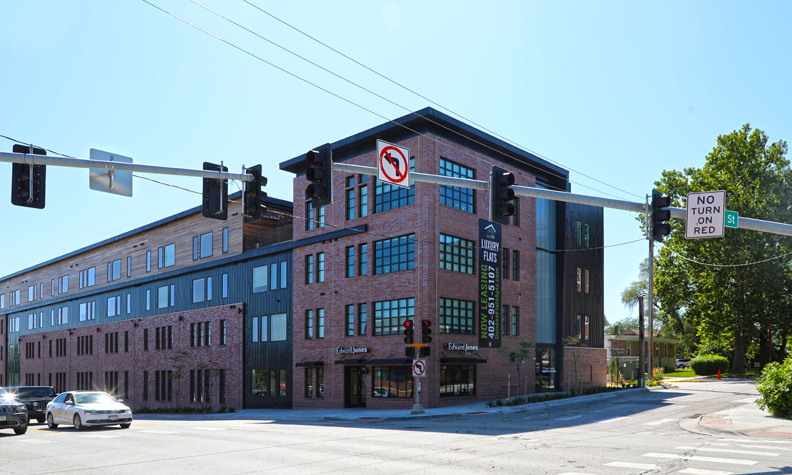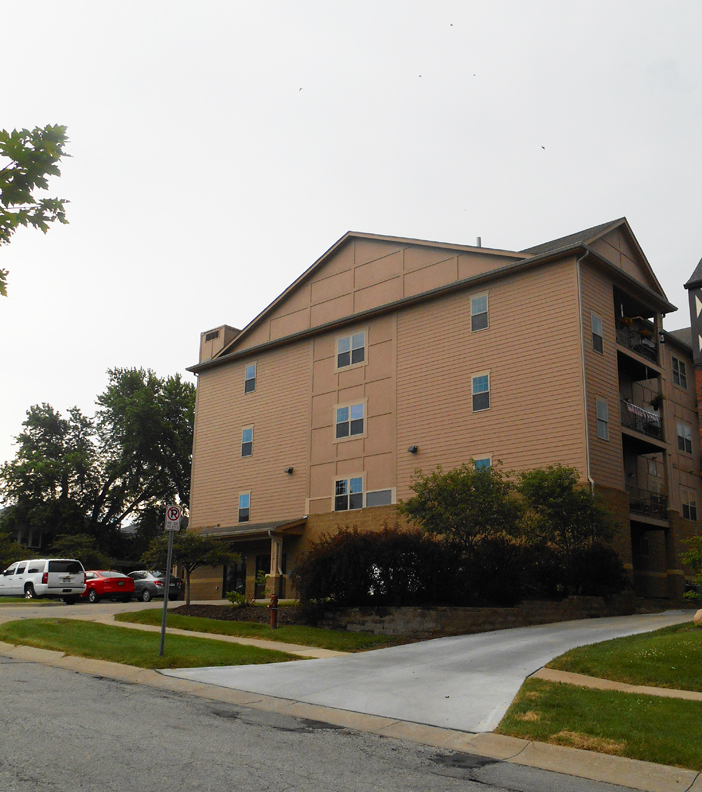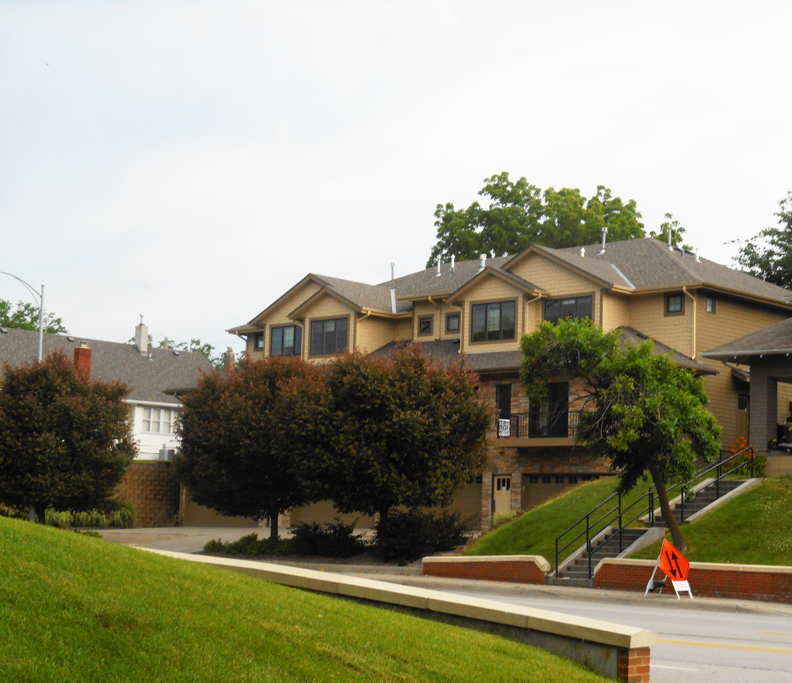 The ORBT Plan
So why has the city come calling for 50th Street? From what I have strewn together, the proposed plan is to bulk up neighborhoods along the new Omaha Rapid Bus Transit (ORBT) route. ORBT is a smart technology, public transportation service run by Metro Transit, formerly MAT bus service, in conjunction with the city.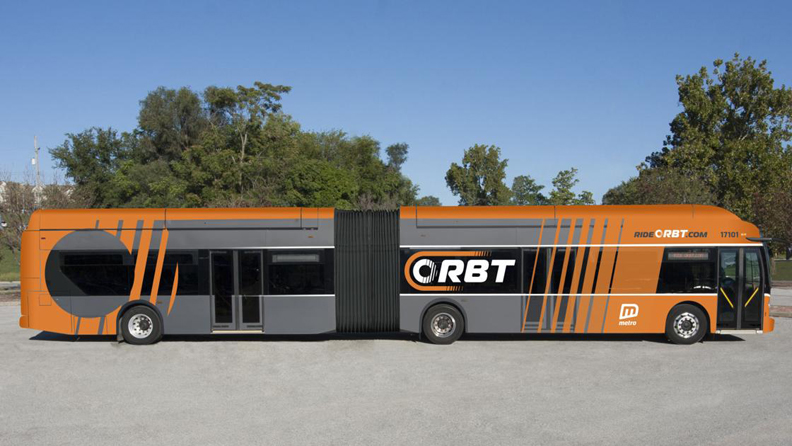 ORBT bus. Photo from the Omaha World Herald.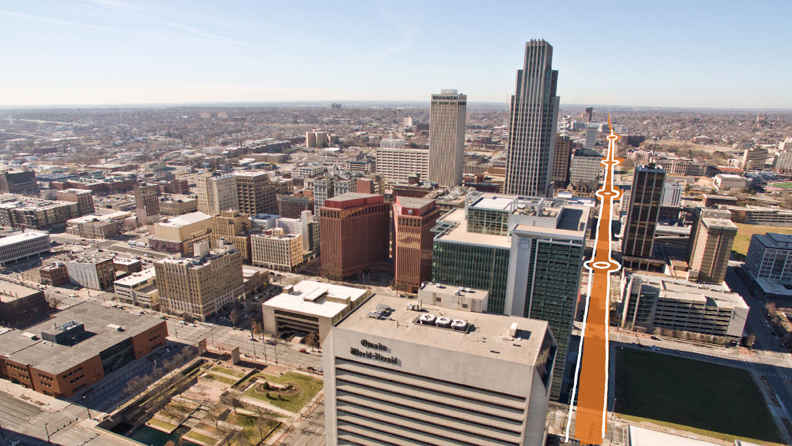 Image from the About ORBT site. Photographer is facing west on Dodge from downtown Omaha.
I understand the plan for ORBT. We've already figured out that widening our in-town roads has not been particularly effective when managing the Omaha commute. The multi-modal street design will benefit our city, in that it proposes lanes for only cars, protected bike lanes and public transportation—in its newest configuration–bus-only lanes, in addition to nice, walkable sidewalks. It all looks good on paper and we have seen its functionality in other cities. ORBT is slated to begin rolling along Dodge from Westroads to downtown within 2020. But the city has yet another plan to boost its $30.5 million investment.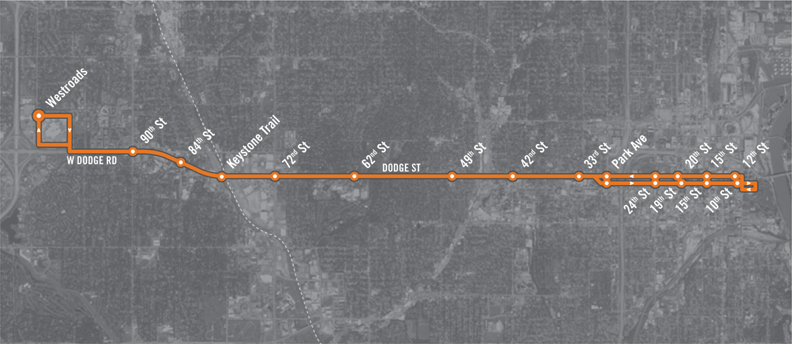 Map of the ORBT route and stations from the Westroads hub-turnaround to downtown Omaha. For the record, the Dundee ORBT station will be located at 49th and Dodge. Image from the Ride ORBT site.
The TOD Plan
Enter the Transit Oriented Development or TOD. According to national promoters of public transit, Transit Oriented Development, (from here on out called TOD), will generate "more riders and therefore more financial support for the transit system, making it more successful." The argument in modern city planning is that the suburban-growth model has far out-stretched its limits. The idea is to create multi-family housing density along their transit line (Dodge Street), encouraging a "walkable, less car-dependent lifestyles." The two plans apparently work in conjunction. This is not a gradual, let us see how ORBT actually functions. From what I could find, ORBT proponents demand TOD now, because only those new tenants in the densified mid-rise can make the transit system work. Generating immediate transit riders from within the pedestrian environment is the goal. I may be the oddball here but one would think that ORBT could be a successful, running line for a year before we tear up functioning neighborhoods in its name. I just didn't see how the TOD plans would improve city transit. I was suspicious, so I would dig further. The Dundee neighborhood appears to be the first district that the city wants to introduce TOD. With numerous stops along the ORBT line, there may be many massive Box In A Box apartment buildings popping up in Omaha near the stations, denoted in the route map above.
The Tour
Originally I thought the TOD plan was intended to promote construction on underutilized or undeveloped sites–infill. I still believe that these funds could be better used in neglected neighborhoods in town but I was willing to try this on. I do not honestly see empty holes within the streets of the Dundee neighborhood. I do observe empty or non-functioning parcels on Dodge, Leavenworth and Saddle Creek on the perimeter. There are many pockets along the ORBT route that could benefit from densification. In fact most of Dodge from 72nd to 90th appears abandoned to me and that is often what I hear from out of town friends. South 50th Street from Dodge is Leavenworth is a fully, functional, walkable entry point, every parcel employed. Duplexes, apartment buildings, single family owned and rented homes, leading from two major commercial districts. Just the kind of Model Street that TOD swears by. In fact I think 50th Street was picked because the city thought people might not miss those rentals or inexpensive houses and make a stink about the project. I think it is predatory.
I understand the good folks who rightly advocate for increased density. Our West Omaha sprawl has had dire consequences at the expense of community connection and has created unending drive time across town. I want us to live closer together. I will assume the people of any small, old Omaha neighborhood want to live close together as well, considering our proximity. 50th Street is already in the professed dream state of urban living. It was a headscratcher to be sure.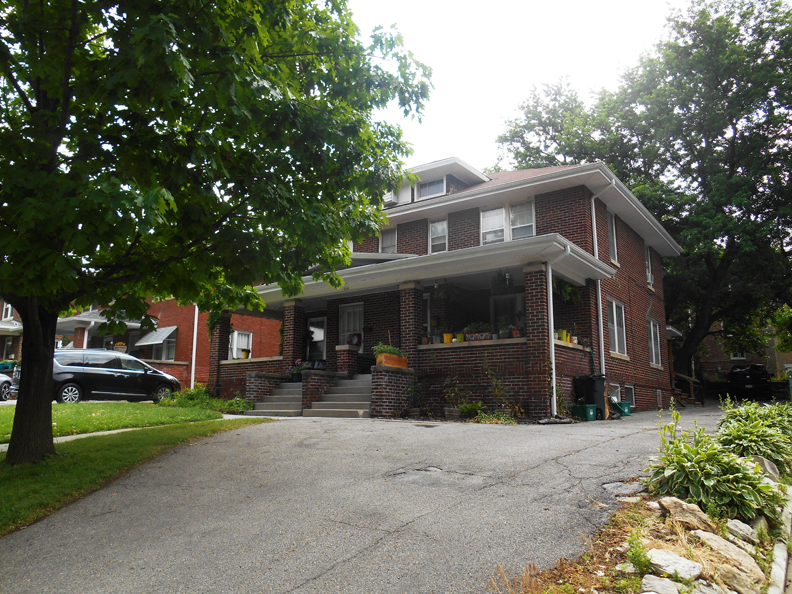 Welcome to the Dundee Place addition, which leads down to Howard Street. Charming brick duplexes 103-109 South 50th were all built in 1923.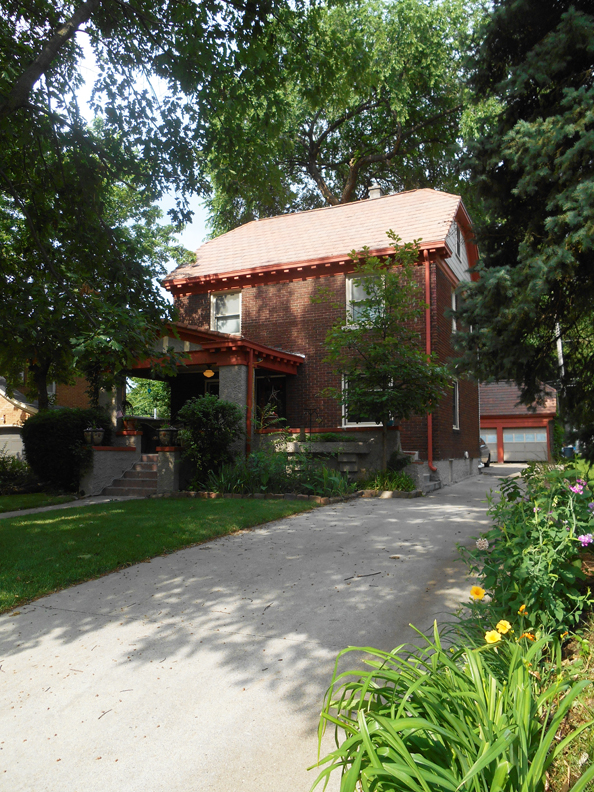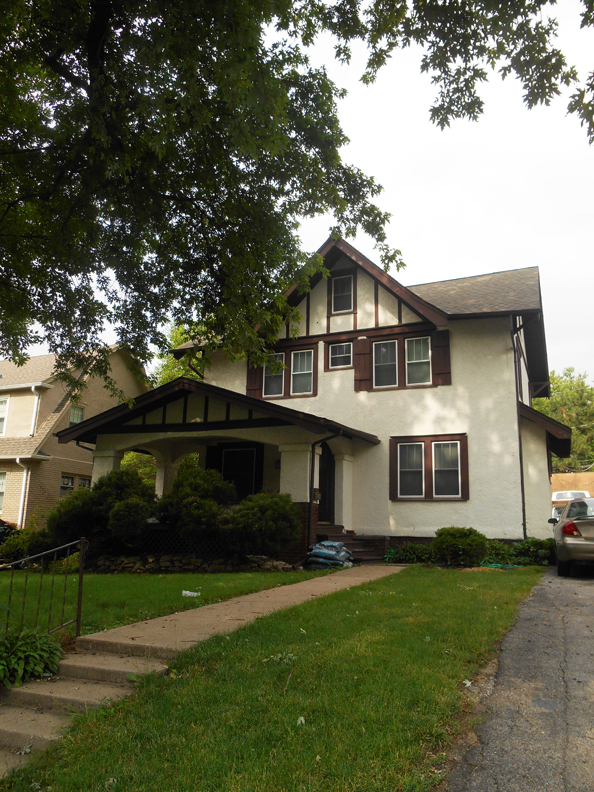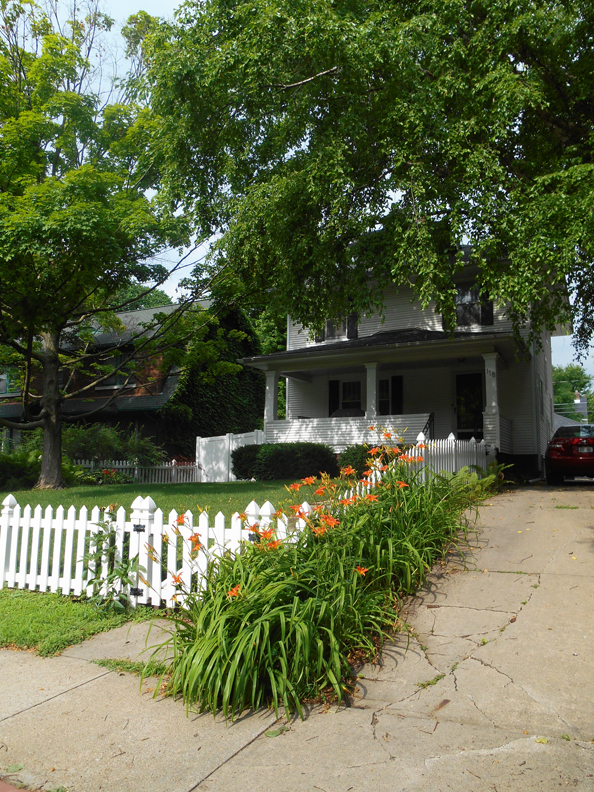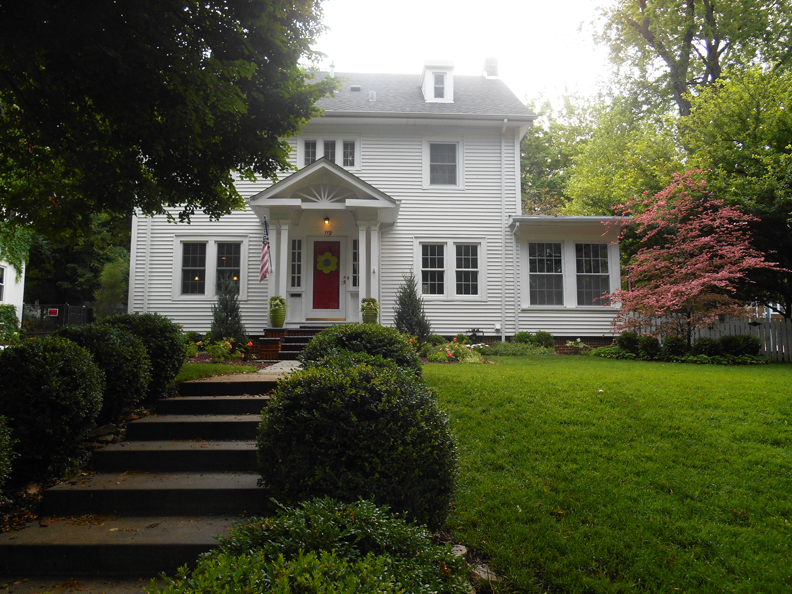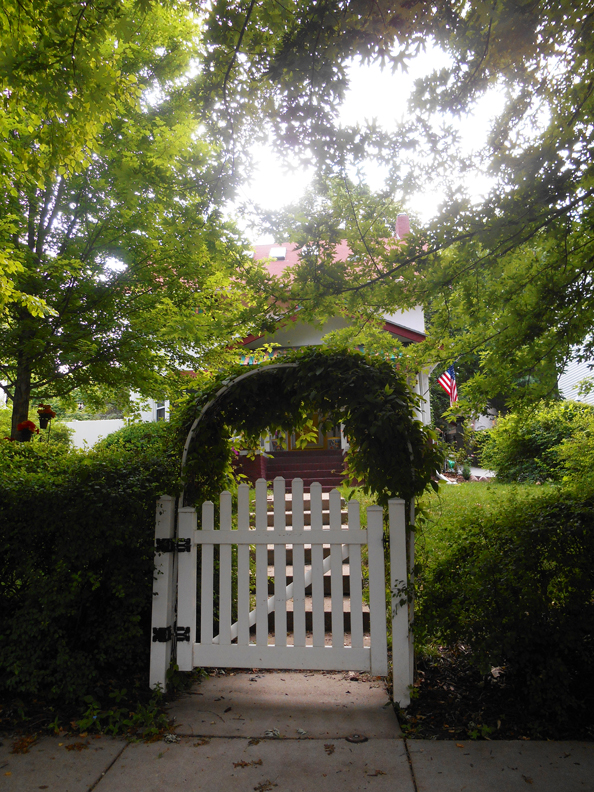 The homes on 50th from Dodge to Farnam were built from 1917 to 1928.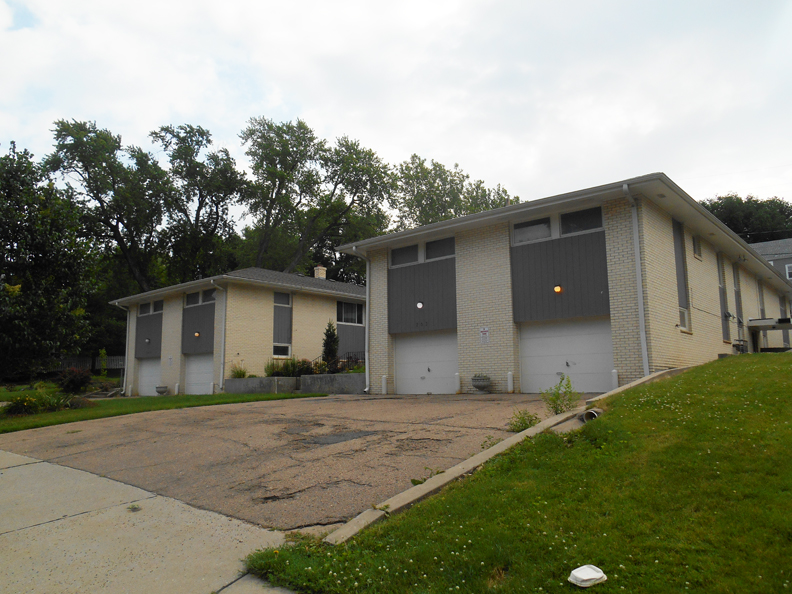 Southeast corner of 50th and Farnam. The 301 South 50th apartments were built in 1963.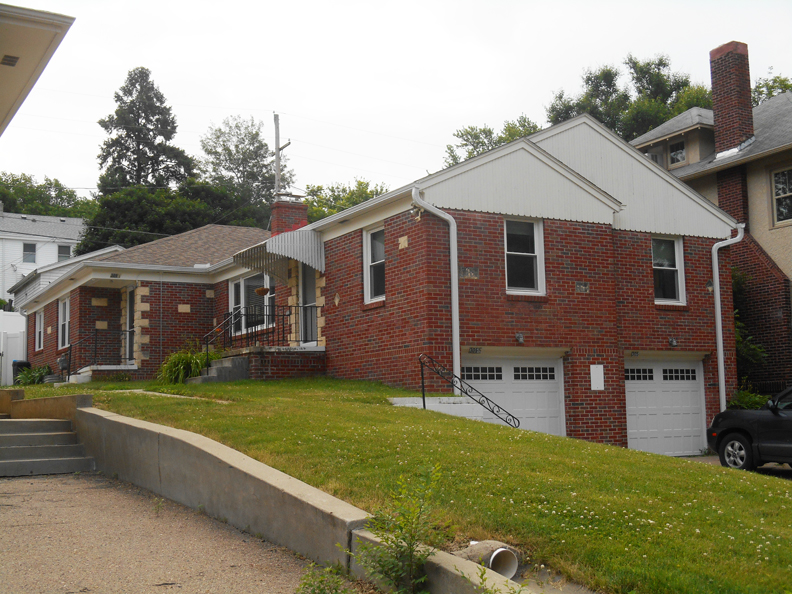 The 305 South 50th duplex was built in 1952.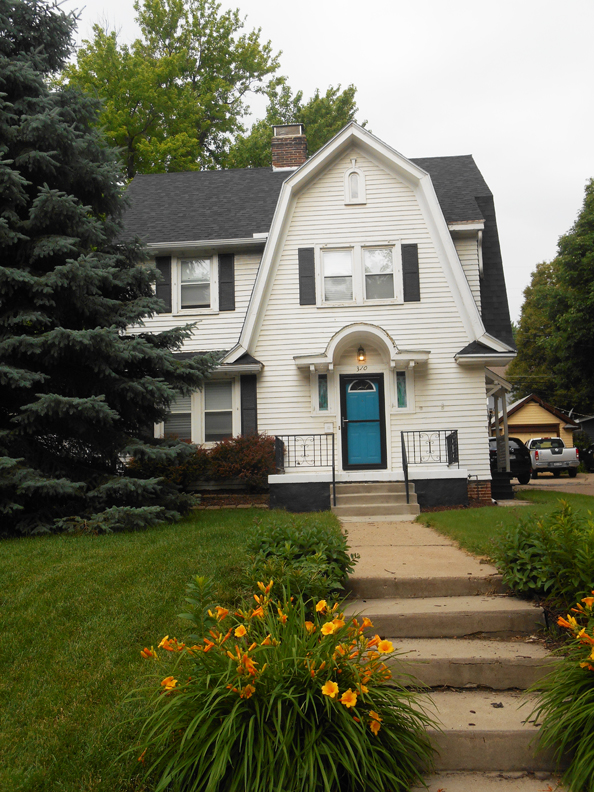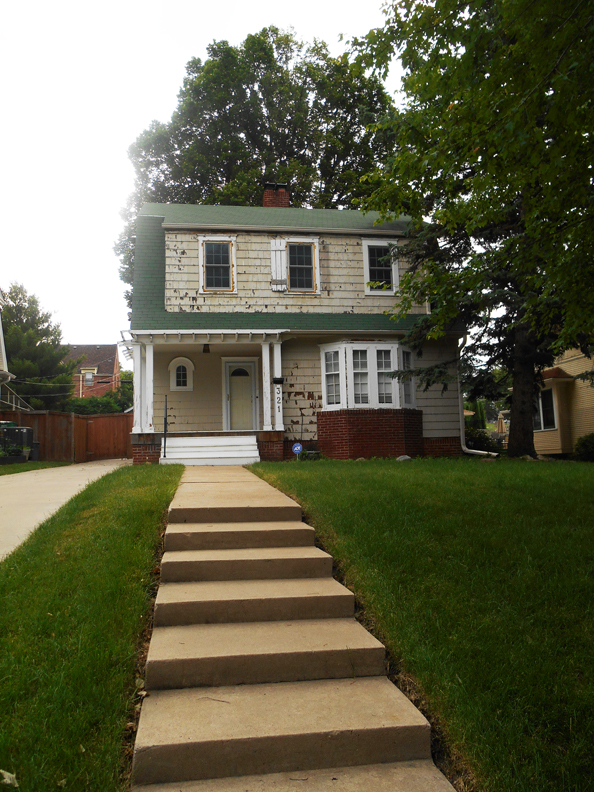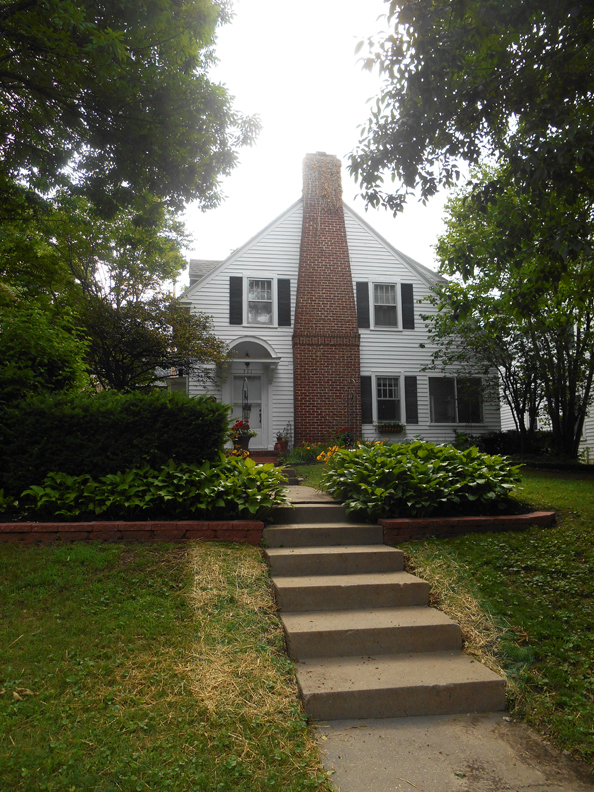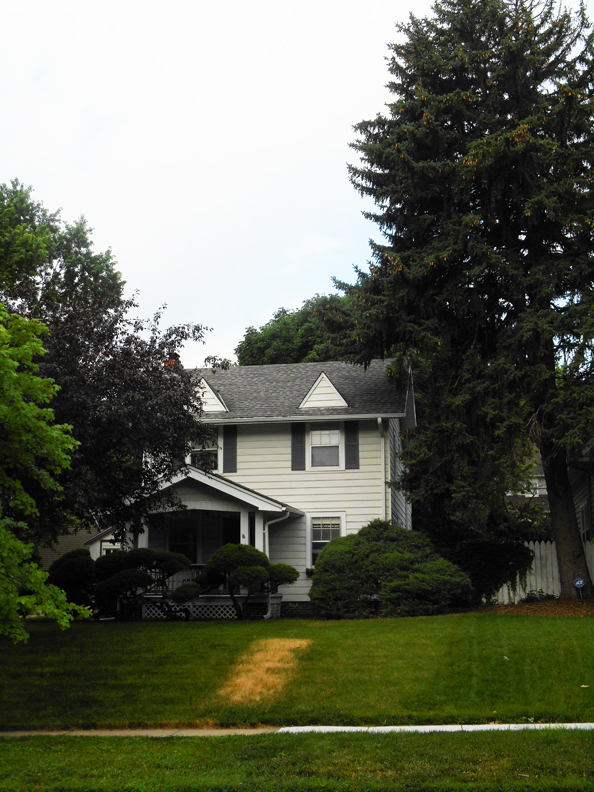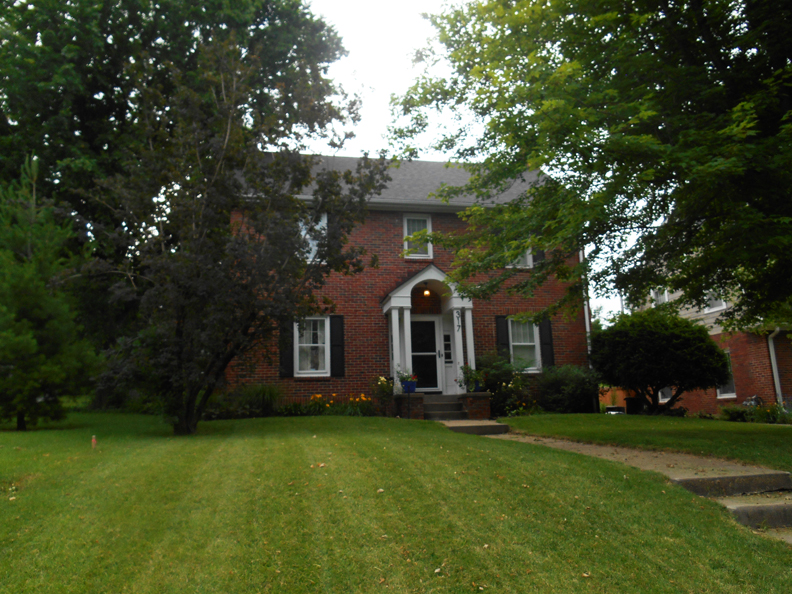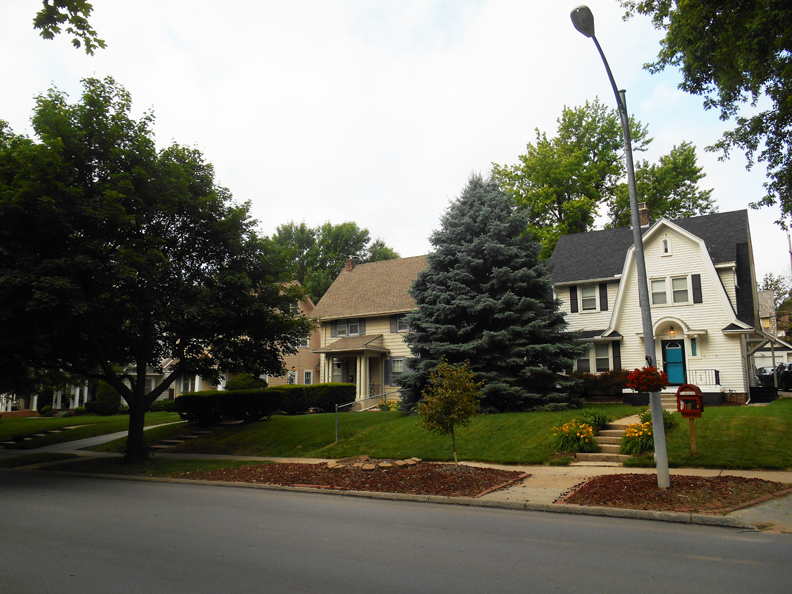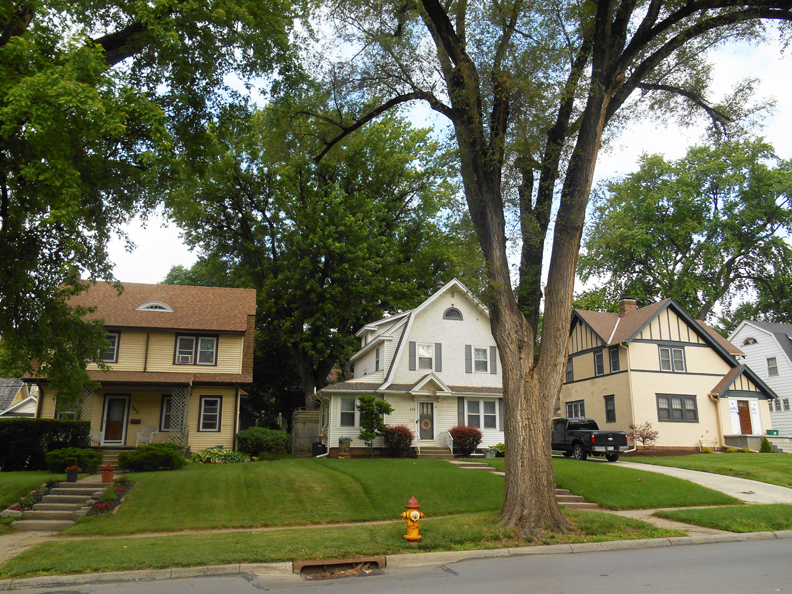 The Dundee Place Farnam Street to Howard Street homes were constructed between 1920 and 1925.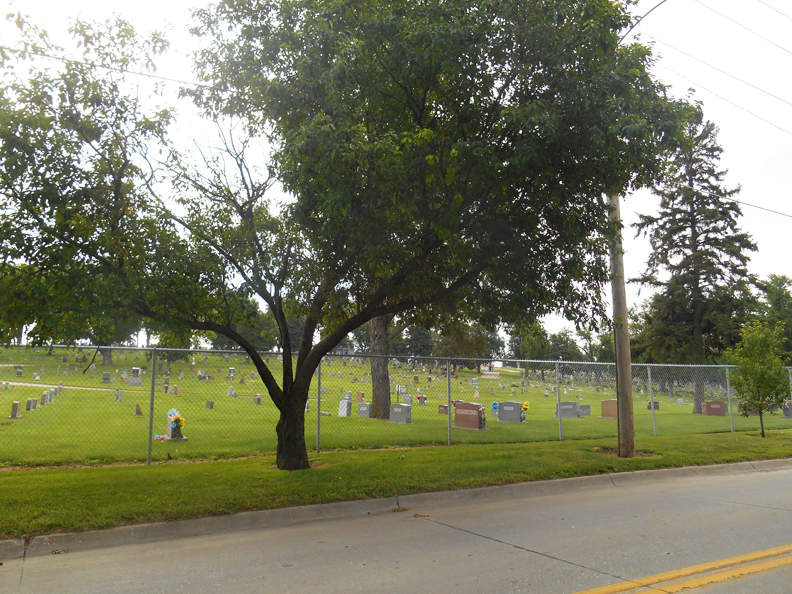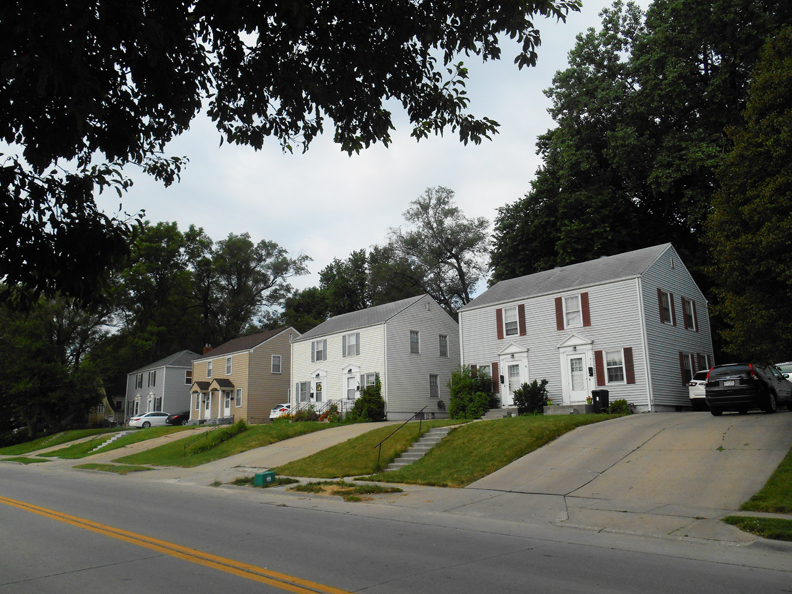 From Howard Street on, 50th becomes the Harney Place subdivision. Holy Sepulchre Cemetery is on the east side of the street. Duplexes on the west side were all built in 1942. Part of the big concern is that many of these mass developments found in Dundee and Blackstone has created more unaffordable (and not well made) housing. Dundee offers a wide availability of affordable multi-family options—duplexes, contemporary and historic apartments, rented houses. A specific example would be the duplexes above–540 South 50th Street rents as two bedroom, two bath, hardwood floors throughout and an updated kitchen for $750 a month.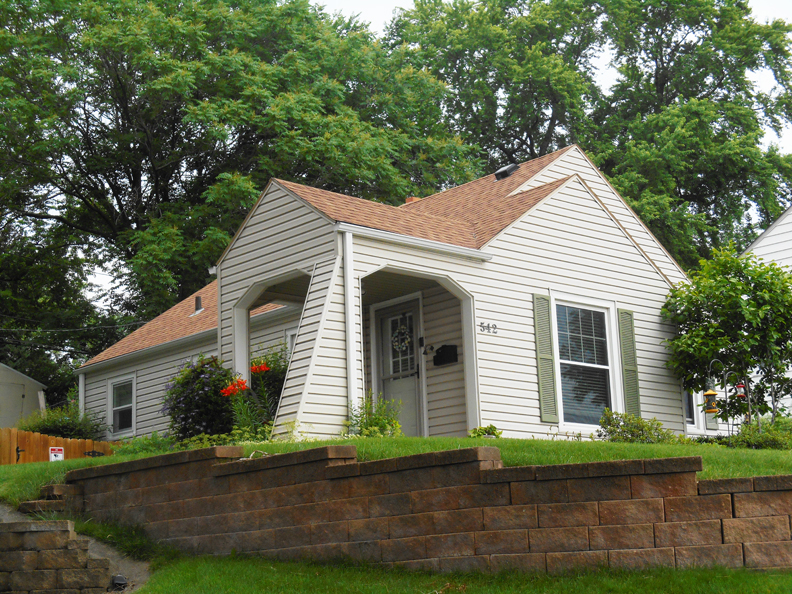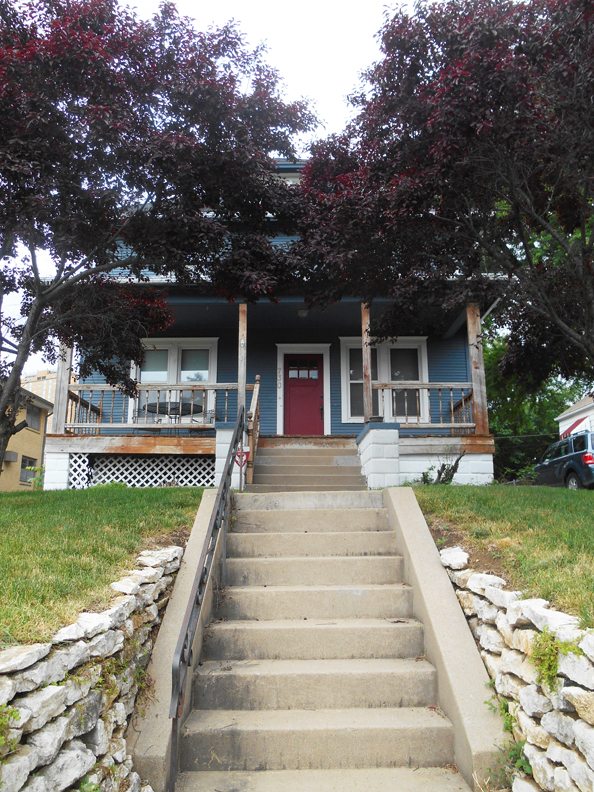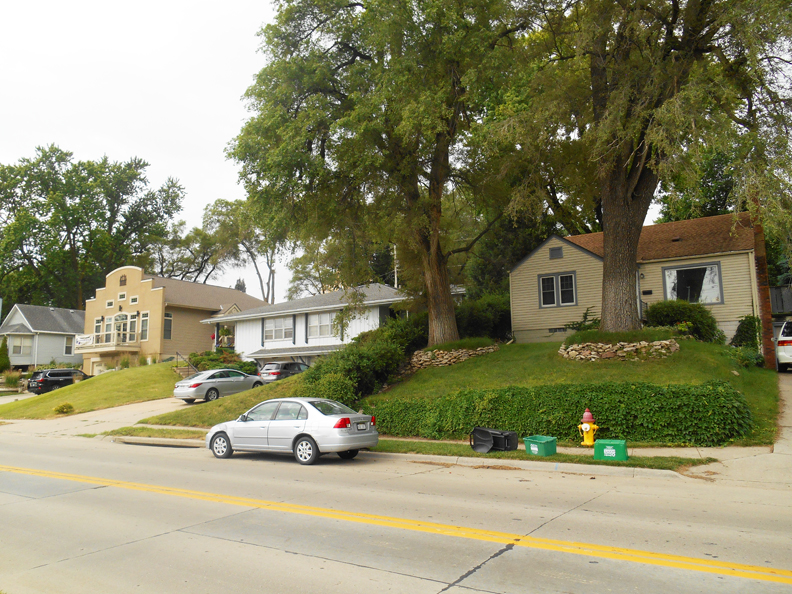 The houses were constructed from 1923-1941. The southern most end of 50th Street is made up of the Richmond Addition—years 1923-2014.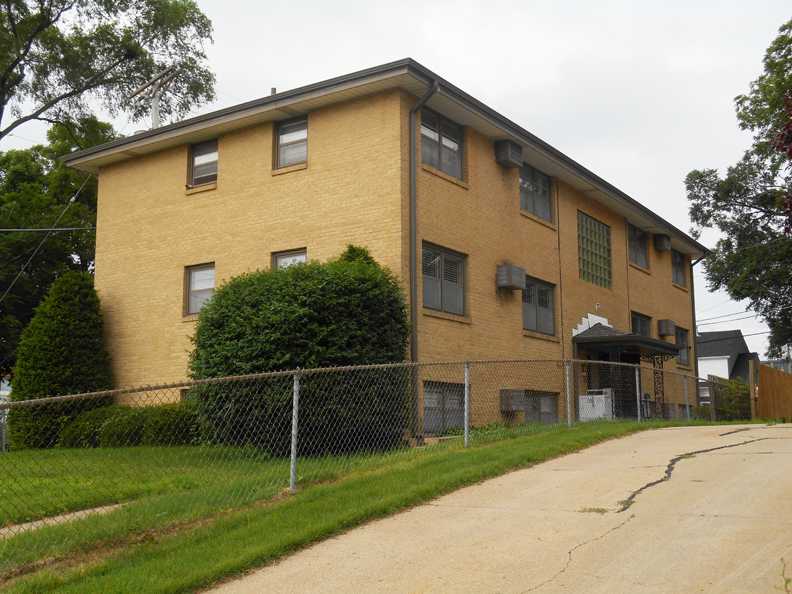 1965 brick apartment building on the end. I suspect, although I may be wrong, that the TOD plan would take out Howard to Leavenworth Street on the west side of 50th with plantings of shrubs and trees to create a barrier from the cemetery.
One would have to understand the history of the Planning Department's backroom dubious deals with developers to understand why neighbors are deeply suspicious of tearing down good, functional houses and duplexes for unaffordable housing. We all know these "luxury" superblocks around town, still not fully leased, generally are listed in the $1200+ range. When the multifamily developers are building to sell to a real estate investment group, the smaller, high quality projects are scrapped. When the bottom-line is the focus, a simple, superblock mass is the easiest  design. It is the only hope of making a buck. There is an understandable lack of trust between neighborhoods with this department. These are just my observations after a short time of tracking these investigations. The troubled relations between neighborhood associations and the city planning appeared to begin in the 1990s but hit full stride in the 2000s when quick-building quality was at an all time low. There are many in Dundee who are critical of the city's plan to rezone Dundee because it reeks of corporate development ego and greed. Another quick buck to be made by developers and contractors. This has felt like another swindle.
Massing, Height and Placement
I called up Sara Jean Nelson, co-president of the DMPA. She was so kind to talk to me.  She assured me that she and DMPA support multi-family housing. She would like to see more duplexes, row houses, bungalow courts and buildings under three stories. The city is currently pushing for four to six story apartment buildings. Sara also informed me that portions of Capitol Street between North 49th and 47th already offer a Mixed Neighborhood Residential (MNR), allowing for duplexes, town homes and small to medium apartments. The DMPA had met with the City Planning Department to discuss further multi-family housing where DMPA had requested MNR between 48th and 50th on Capitol Avenue, and 51st to 52nd on Dodge Street. These were the latest discussions. DMPA had hope the city's height proposals could be scaled back.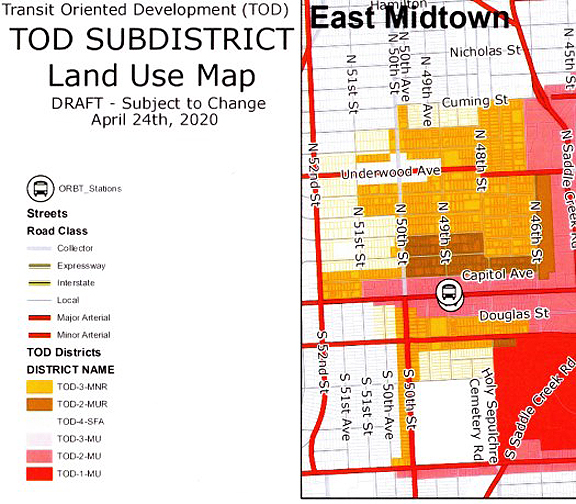 Image of the TOD Subdistrict Land Use Map borrowed from the DMPA email forwarded from a reader.
From TOD site: "As well as improving urban design standards, the proposed Transit Oriented Development (TOD) Initiative proposes to increase density along the ORBT bus route. Below is a map of the proposed opt in zoning that ties together with the TOD.
TOD-3-MNR (orange section): Allows buildings up to 4 stories to be developed.
TOD-2-MUR (brown section): Allows buildings up to 5 stories to be developed.
TOD-4-SFA (yellow section): Allows buildings up to 3 stories to be developed. The DMPA is asking for the TOD-4-SFA Designation under the proposed TOD Land Use Map. This is a lower designation than what was recommended by City Planning.
I may be in the minority but I am not afraid of a TOD-1 + 2 multifamily building. Five stories or higher…I say go for it. Just keep it out of small neighborhoods, with narrow roads. Build as tall as you want on Dodge or other main streets. The huge black apartment building (ZAG apartments at  5110 Mayberry Street) behind Three Happiness at 5107 Leavenworth still looks ridiculous because the superblock mass does not fit that tiny area. Along the Dodge Street corridor, I say design and construct just one. Just one. See what happens. Can developers create a building of high quality with a beautiful aesthetic? Does it increase diversity? Does it boost a robust transit system?
On May 18th the City of Omaha opened the Dundee TOD plan for public comments. On June 29th the city will close public comments. If you would like to ring in and add feedback, please do so at the link below. Be forewarned—the font on this form is exceptionally small. I wonder why that is? Again, this will close to the public on June 29th.
https://docs.google.com/forms/d/e/1FAIpQLSftS8oI0r6CD26aC0VhUSwwAxXjBqKPuPRYbfD9-wOxKHCbKg/viewform?fbclid=IwAR2HjNKIlj4LUMyGDcTCV8drSinO2uO0uWxd5MQ2tvK82mxZDvmstWKCnzs
Two Potential Sites
I've identified and photographed two areas on Dodge Street that would be prime apartments spots, in my estimation. There are many more along Dodge, Leavenworth and Saddle Creek. To be absolutely clear, I am not a fan of tearing anything down at this juncture but if this plan is going through no matter what, we must be selective with placement. In my mind that means a redirect to a major street and out of the small neighborhood blocks.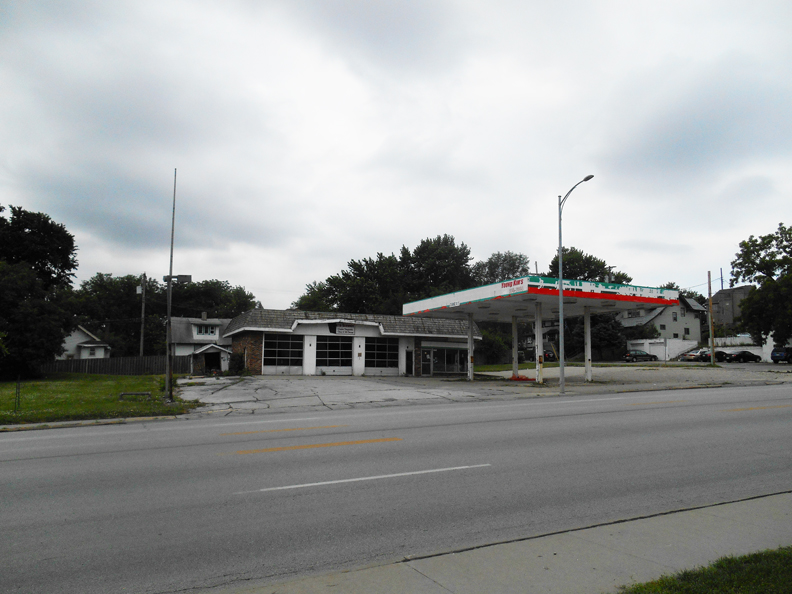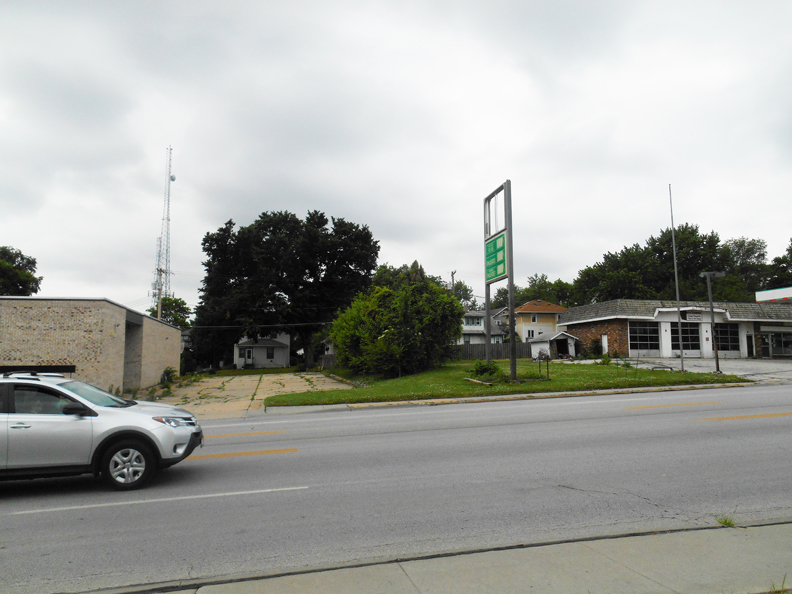 Young Kim's Auto Repair and Service at 4651 Dodge Street. Young Kim's is a great location for an apartment. I love this old filling station. It has sat empty for a while and something tells me this whole strip east is going to be another nightmare project. But if not, this would be a great site for a five story plus apartment building.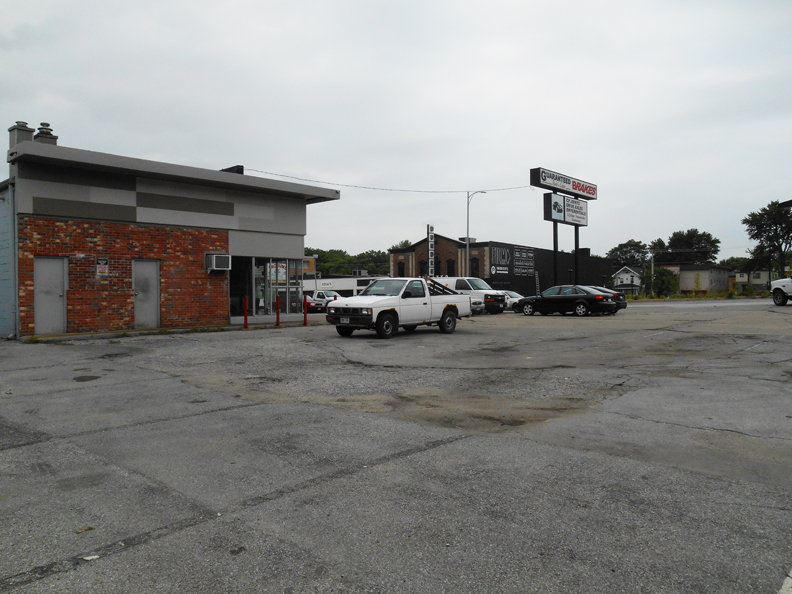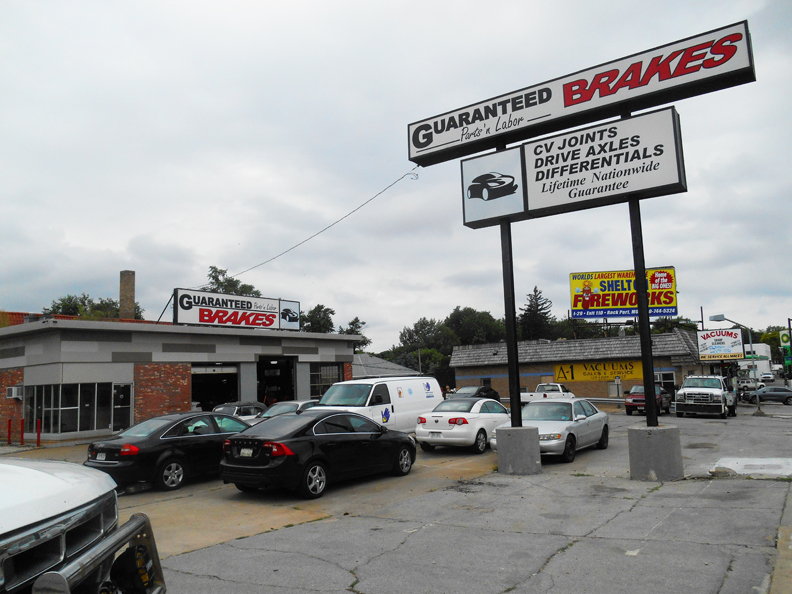 Guaranteed Brakes at 4951 Dodge Street does a thriving business and what I love about Midtown is that commerce and housing exist side by side. A true village. However, a taller apartment building could work right here as it is right at the projected ORBT station and it is surrounded by taller apartment buildings to the north, east and a great smaller complex to the south.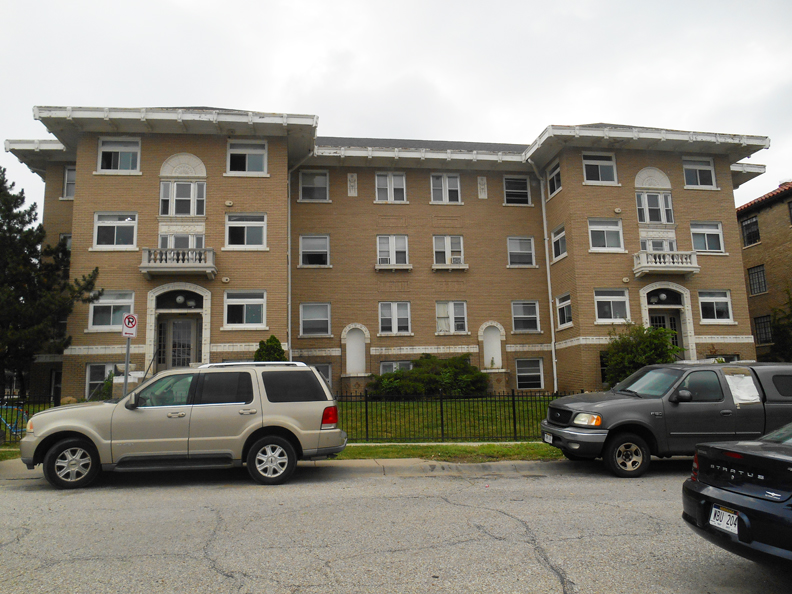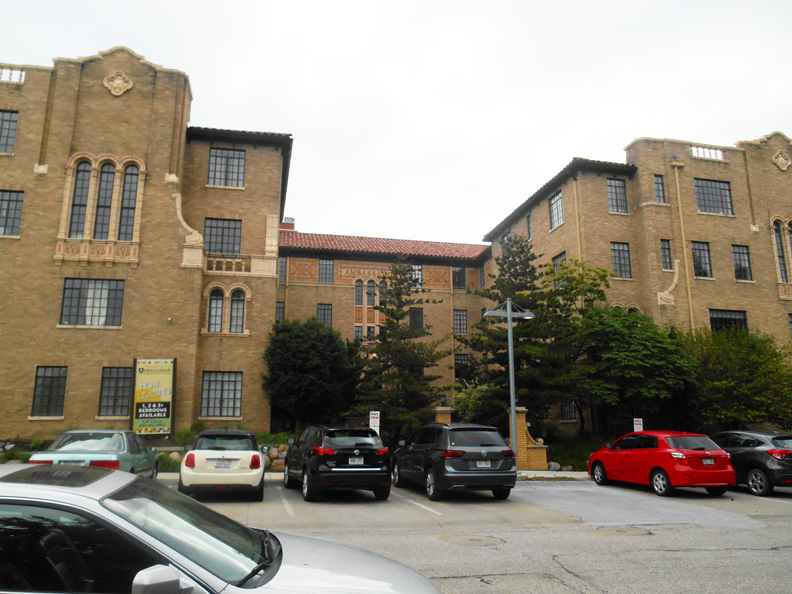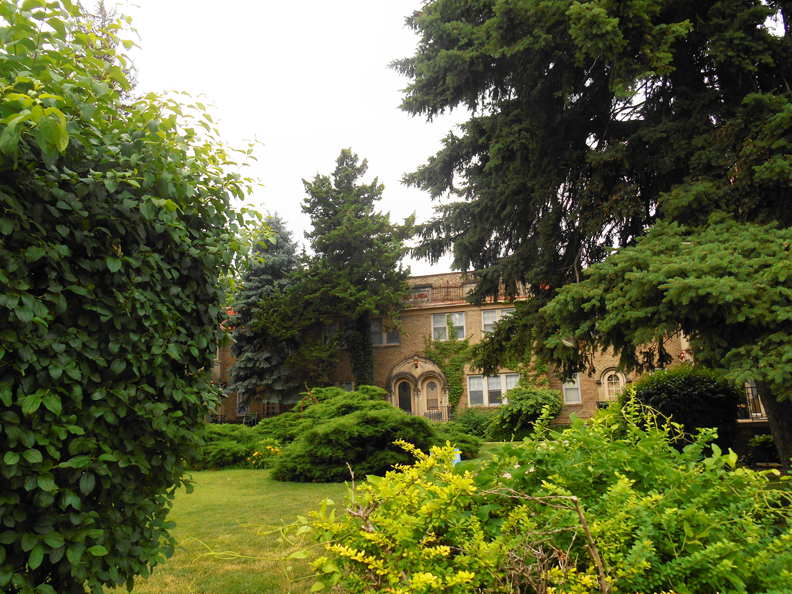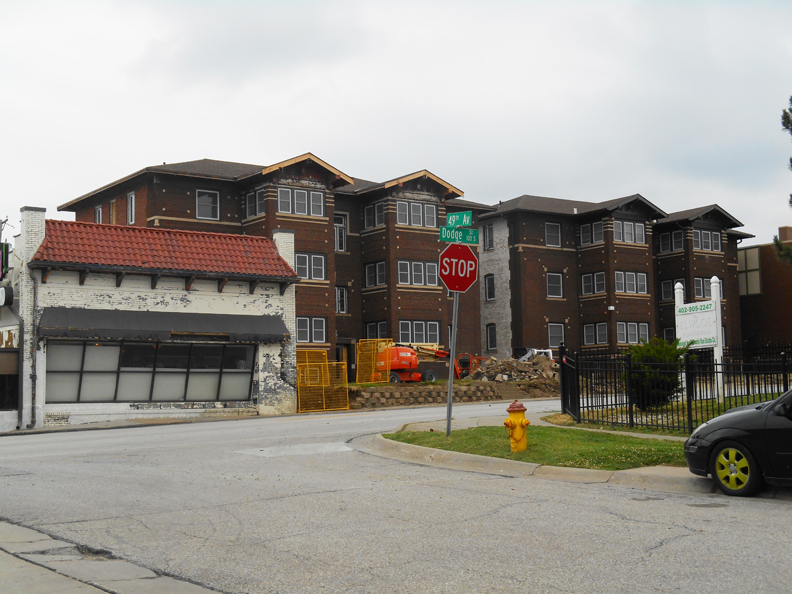 To those friends no longer living in Omaha—remember The Elwood, The Ambassador and The Casa Linda? Also the proud apartment buildings (getting a rehab) next door to the old Fenwick's, now Voila!
Quality
For me and maybe others, the machinations of densification fall apart when there is little consideration of architectural quality. From what I can observe in current new building, we are creating Planned Obsolescence. Disposable buildings do not resolve housing problems. I would like to see more architects, developers and contractors working with neighborhood associations to improve upcoming apartment buildings to make them more compatible and of a higher quality. More thought to the character of the neighborhood and the long-term effects of the proposed structure. We do not need any more rubber-stamped Boxy structures. Traditional building constructed of high quality materials will always be the best investment. Beautiful buildings stir our souls, quality building materials last longer and traditional architecture styles last longer, and age better. There are many reasons that older buildings hold their value in the long term. New buildings have a short shelf life aesthetically and because of cheaper materials and poor design. Timelessness is modern and cost effective! In my dream, these new buildings are entirely constructed of traditional, time-tested materials: brick, stone, load-bearing masonry, and wood. Below are examples of new buildings that have a sense of honor. It can be done, detectives!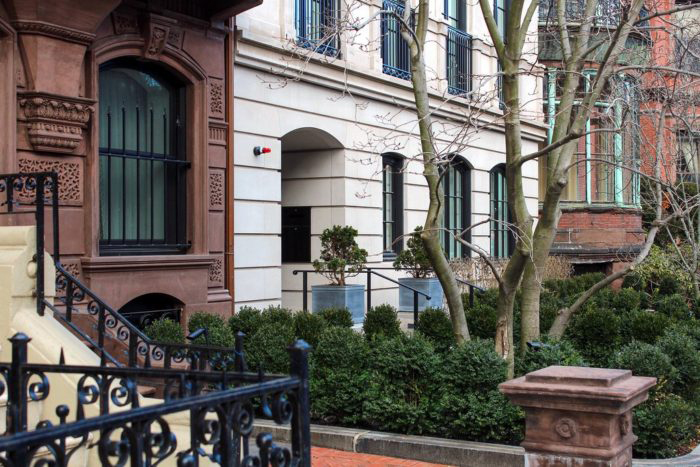 Boston. Built in 2011.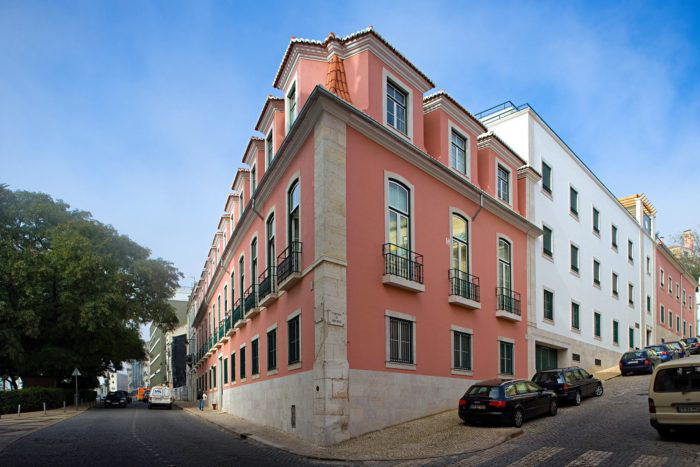 Portugal, built in 2005.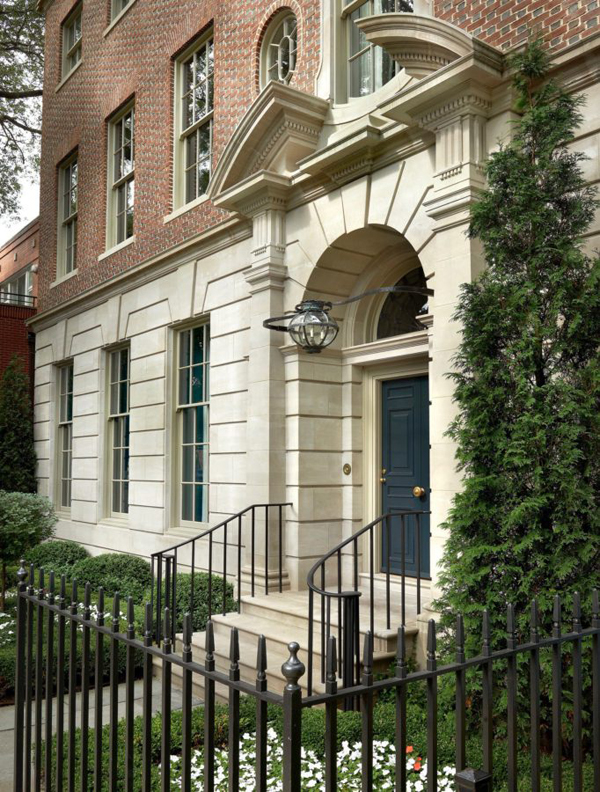 Chicago. Built in 2013.
And if the Dundee TOD plan must go modern box, how about hiring Jeff Day of Min Day? I love his Blue Barn Theatre design with attached Boxcar 10—a combination of ground-floor Via Farina restaurant and 3 loft-apartments apartments. He has a sensitive eye and grasp on contemporary building that we do not often see in Omaha. His boxes are rich with dignity and respect for the dweller. Seen below or found in person at 1106 South 10th Street. **Update August 22, 2020** A kind correction from William DeRoin: Jeff Day's firm is now called Actual Architecture. https://www.actual.ac/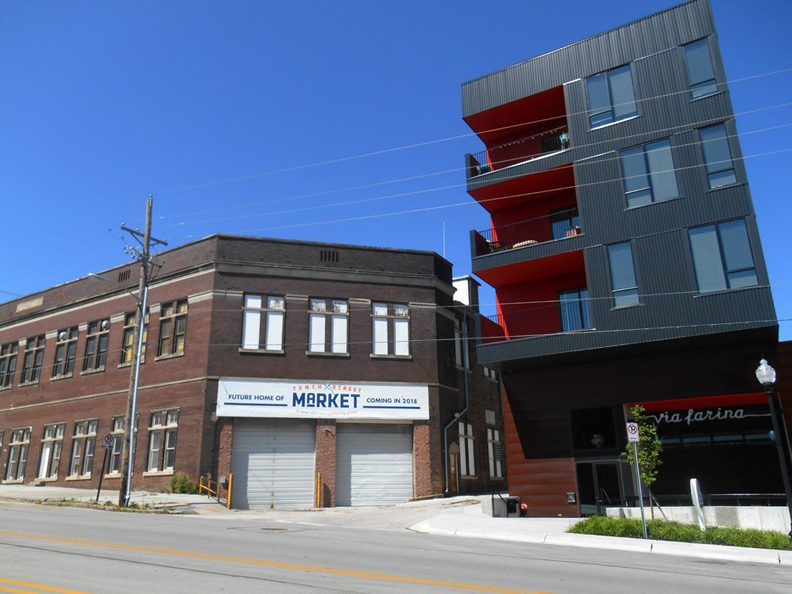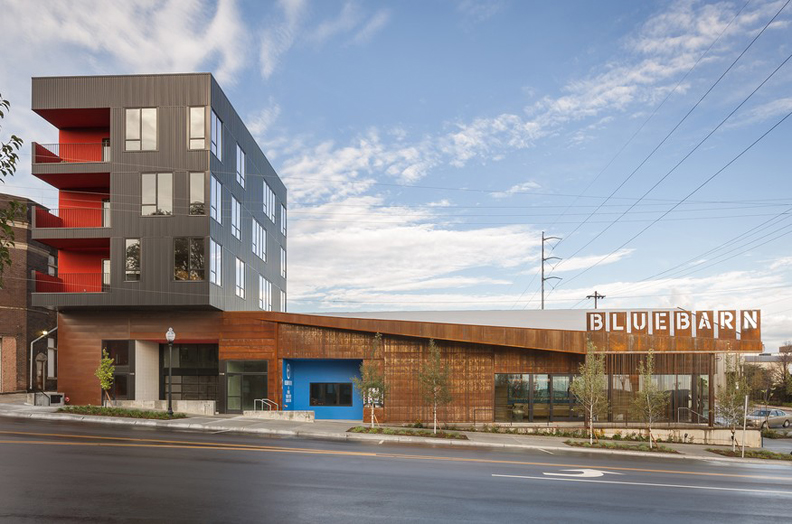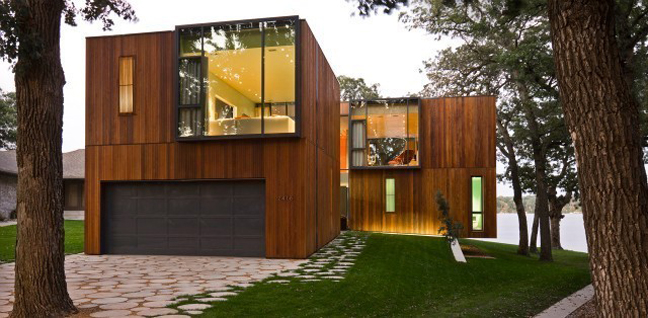 Another project of Min Day is this Dwell Magazine Lake Okoboji home. Scale, windows, depth…glorious success.
Racism?
My friend, Stephen Osberg, made a post on Facebook recently that caught my eye. He was writing about the recent push back from the Dundee neighborhood regarding his ORBT related TOD plan. Stephen was open to discussion and allowed me to share his writing in this article. It read:
"When people talk about 'preserving the character' of a neighborhood, I can't help but think about racial covenants written into many property deeds preventing anyone who isn't white from owning or renting homes. (He included an image of a Kountze Place neighborhood covenant used to deny residency to Black people and other people of color, from 1946.) Similar deed restrictions were common throughout the city.

Combined with redlining and homogeneous single-family zoning, racial covenants intentionally caused the racial segregation of housing in Omaha. And while racial covenants were struck down by the US Supreme Court in 1948 and redlining was outlawed in 1968 (not really that long ago), we continue to live with the effects.

Racist policies got us to this point, and it will take intentional, proactive action to move us to a better place.

So, when you hear someone say they want to 'preserve the character' of a predominantly white neighborhood, what do they really mean? If they're trying to 'preserve the school' in a predominantly white neighborhood, what are they saying? If they're trying to prevent multifamily housing in an area with mostly single-family homes, what are the impacts of their actions? Even if segregation isn't always intentional now, our policy decisions can perpetuate the condition.

Support denser development that enables affordable transportation options like public transit. Advocate for diverse housing options within every neighborhood."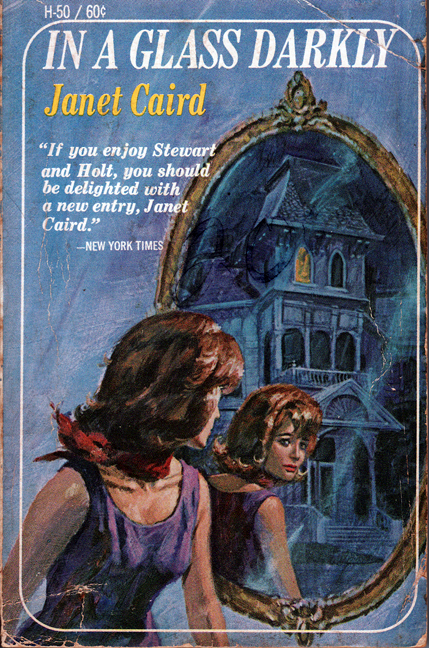 I share his thoughts out of respect and to encouraged further discussion. As an antiques and old home obsessor, how was it that my adoration was inherently racist? This gave pause. How were the homeowners and renters of Dundee who don't want their historic homes torn down, perpetuating racism of the past? Initially I assumed Stephen was carefully choosing this baiting language in a time of much needed, overdue racial upheaval to score points for his public transit project, which apparently hinged on the offending TOD. And yet, I do respect Stephen and he has always seemed so balanced…his words were not so easily dismissed. No one wants to be accused of holding back progress and certainly not when there is a racist undercurrent to the charge. So I sat with the uncomfortable thoughts and became grateful for the challenge.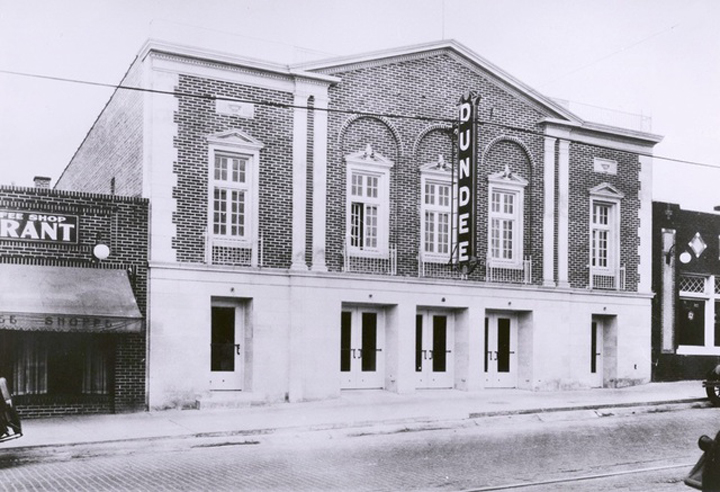 My Thoughts
I had looked into the history of redlining in Dundee for my upcoming book. You might recall, years ago, my asking readers to dig out their old Midtown covenants to discover potential racist phrasing. It was clear to me that it was and remains a privilege to own and rent a home in Dundee and that there are remnants of this prejudice upheld to this very day. Which is not to say that the people of Dundee are racist. There were usually people of color renting in the apartments I lived in in Dundee and of course, some homeowners, but a stroll down Underwood or a peek into a local business will not reveal many Black or Brown faces. The founding of the suburb, just as most districts of old Omaha, was exclusionary in nature and that perception of exclusion continues. Of note, I did not find proof of racist language within old Dundee covenants for my book. I would assume Stephen had the same difficulty and that is why he used a covenant from Kountze Place, not Dundee. If anyone has a historic Dundee covenant of a racist nature that they would be willing to share, I ask you to please email me.
What is absolutely clear is that Dundee cares about the historical integrity of its built environment. If Dundee wanted to be as open and inclusive as possible going forward, it might mean rethinking perceived access. While one can look around and see that there are a wide breadth of inexpensive rental options all the way to the priciest of single-family homes and condos in the area, was that enough of a magnet for those who feel marginalized? How do socioeconomic issues weigh in when looking at inclusivity in a neighborhood? As president Sara Nelson has often stated, "Dundee is one of the most economically diverse neighborhoods in Omaha. THIS is what we want to preserve." But I couldn't help but wonder, if people of color do not feel comfortable within the neighborhood streets of Dundee, what good was Dundee doing in offering different price points? Would studios and single apartments, coupled with affordable, easy transportation make young people of all backgrounds, who normally don't consider Midtown, want to take a chance? Could those same young people grow comfortable in Dundee and potentially want to buy a home in the future? Another aside—they say home ownership will not a driving force among young adults in the future. I could see that Dundee did have some work to do with its entry-level access. I want to continue to try on this way of thinking.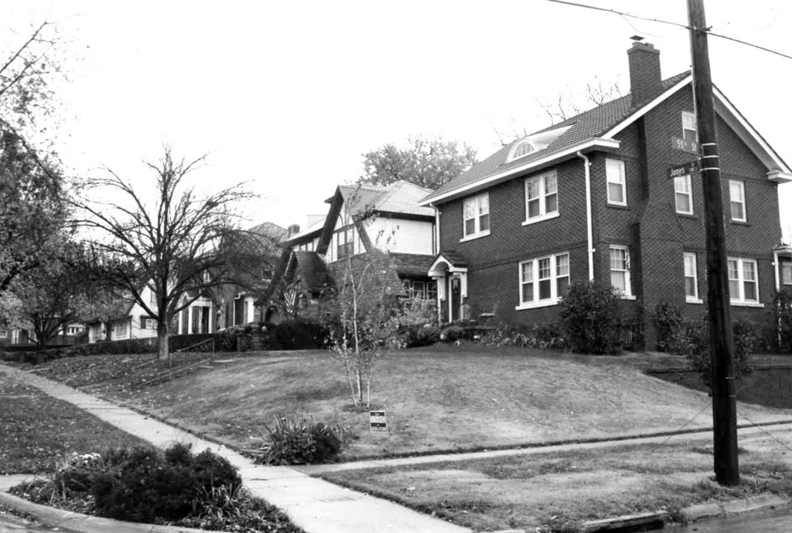 If ending racial discrimination within neighborhoods is one goal of TOD, will there be a needs assessment, discussion with Black community leaders and other people of color, city housing officials, and most importantly, young people—not just those who stand to profit financially and can check off another tax break box? If Omaha's plan was truly about affordable, integrated public transit, when will there be perpendicular ORBT lines connecting North Omaha across Dodge, with other parts of the city? What about South Omaha? This was one of the reasons I was against Midtown Vision 2050's railcar proposal to take passengers from Blackstone through Midtown to the Old Market. It seemed a literal circular folly for mostly white riders. A huge waste of money. I understand that ORBT will roll out in phases but if we are examining racism and exclusionary plans, we must shine a flashlight on ORBT as well.
The transit densification plan, as is, in many ways appears to want to draw in the affluent for the same old, same old. It does not appear to offer the diversity it claims to want to attract. I am basing this off of the presumed price of rent—which has been suggested by others. What if we were able to further drill down and examine classist divisions, beyond race? What if with every new condo or apartment building, they included Section 8 voucher units? Say 1/3 of the building's apartments were set-aside for Section 8. There could be a mid-level price point and then luxury prices that we commonly see. It would truly be affordable for all income levels. I am sure there are tax breaks and inclusionary housing bonuses for developers launching these plans. Could this plan help us to get at affordable housing that is of a higher quality?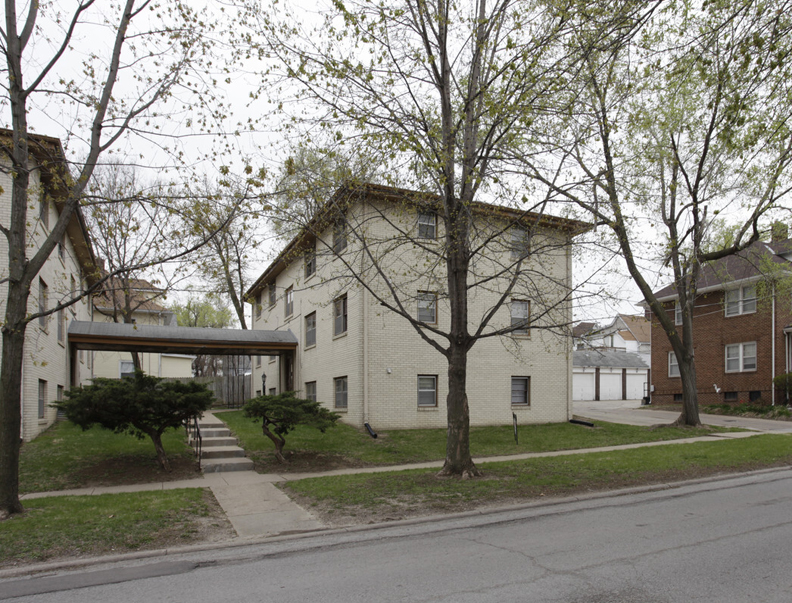 Bonus Brainstorm
I think the most prudent plan is to see how ORBT functions. Tearing up buildings and putting the cart before the horse is so very Omaha. Once ORBT is a success, and I truly want it to be, let us look out over the whole city. Dundee could graciously give one parcel and be a leader for this new plan. How about real estate all along Dodge from 72nd to 90th where there are huge pockets of abandonment? How about relaxing zoning rules around the Westroads? They too could be asked to tear down a single-family home, one at a time and replacing them with a duplex or apartment buildings in the suburbs around Westroads. There are many businesses and job centers all around the mall where residential multifamily could bulk up the area. Building near the transit line out west could naturally accommodate the increase to density and let's face it; they've got the space. Additionally I believe that further out West Omaha bears great responsibility. Other cities are recognizing that midtown and urban centers should not carry the weight of high density—that the very areas of sprawl can do some heavy lifting. When you look at it, Midtown neighbors already live within close proximity, in a walkable urban environment. How about mid-rise to high-rise apartments out in the suburbs on the ORBT line, where arguably more people want to live?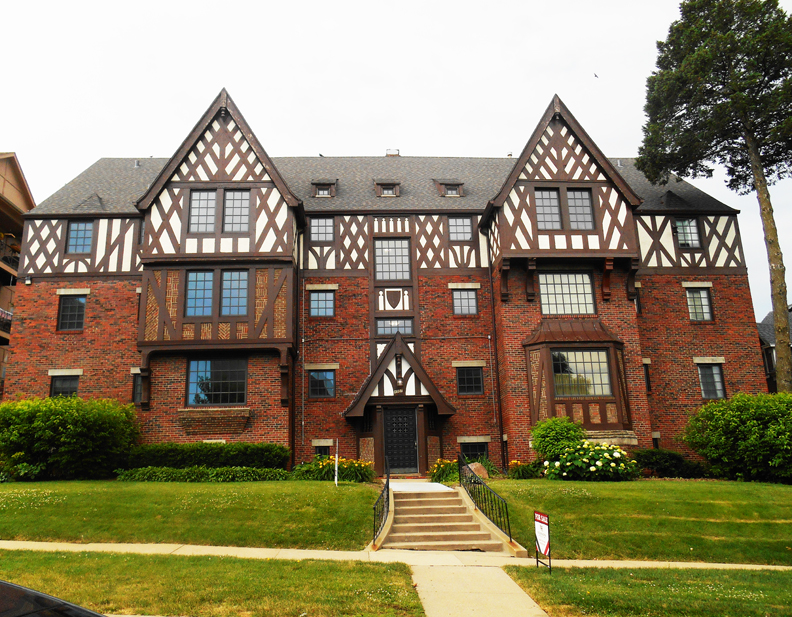 Omaha, we need to create forever buildings again, of high quality materials that rival what we constructed in the past. No more disposable, quick structures crammed into spaces without thought. Let's build people-focused, inviting, inclusive environments that promote interaction.
As always, thanks for listening. Miss Cassette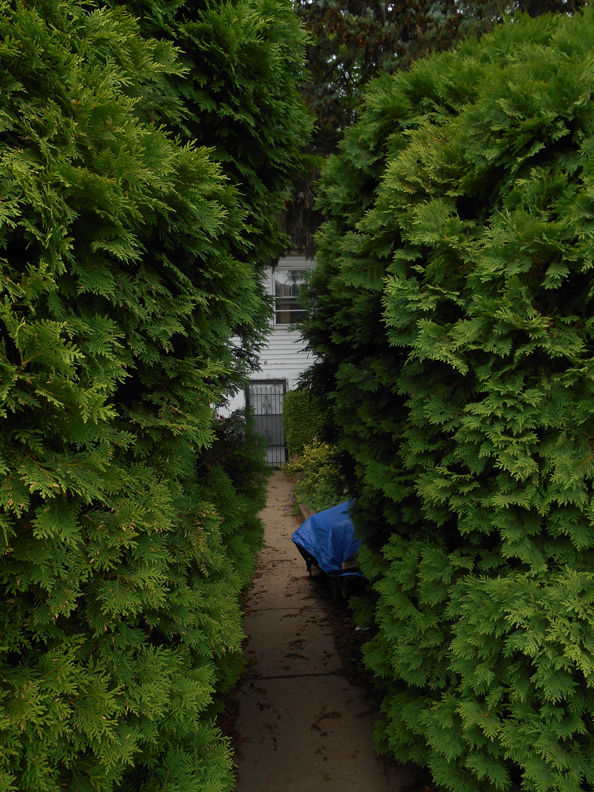 I welcome your feedback and comments on the 50th Street project, ORBT, TOD, Dundee, historic preservation of neighborhoods, racism, and Omaha. This is only a small part of the story and these are just my thoughts. We'd all love to hear your input.
You can keep up with my latest investigations by joining my email group. Click on "Contact" then look for "Sign me up for the Newsletter!" Enter your email address. You will get sent email updates every time I have written a new article. Also feel free to join My Omaha Obsession on Facebook. Thank you, Omaha friends. Miss Cassette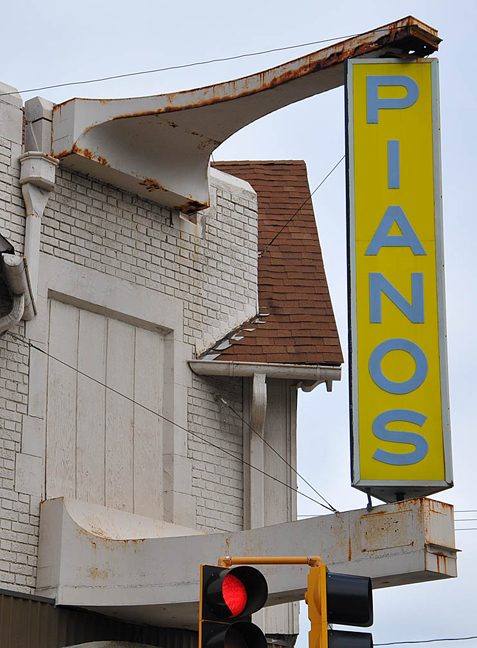 © Miss Cassette and myomahaobsession, 2020. Unauthorized use and/or duplication of this material without express and written permission from this site's author and/or owner is strictly prohibited. Excerpts and links may be used, provided that full and clear credit is given to Miss Cassette and myomahaobsession with appropriate and specific direction to the original content.