Dear Detective Friends, tomorrow, March 2, 2021, My Omaha Obsession is celebrating a five year birthday. My, how time has flown by! To walk round the city with you these last five years has been a perpetual delight. I can always count on you to say the unexpected thing. I get excitement from the smallest hints–the Lilliputian clues, but it seems you understand. You look for them too and always have me on my toes. I was constantly driven to distraction by the important matters, such as the uncanny appearance from a window or the hand movements of a large oak, a strange winking attic eyebrow. These inklings have the habit of popping up unexpectedly from behind a hedge or within a ghost of a brick wall. As it turned out, you have been following the same strange markers for years. I imagine we are a lot alike. We don't just like houses—we like to sense the people who lived within these homes. We want to imagine who worked within these halls, padding along back servants' stairs. We also hope to feel the spirit and essence of the building itself. It entirely holds our attention. I am convinced there are spirited hints and I am more than ever certain of it now. It might be possible to persuade you to go a little farther down the road with me for another look. I've got many excited things planned for us down that very road.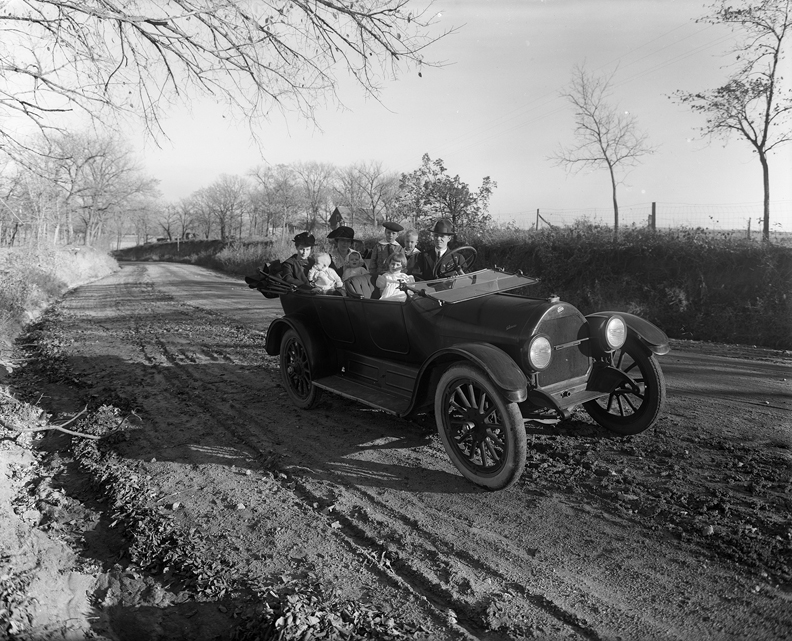 Rockbrook Neighborhood. Creator: Bostwick, Louis (1868-43) and Frohardt, Homer (1885-1972). Publisher: The Durham Museum. Date: 1918
Aside from our investigations and shared stories, the big news for me this year was the release of my book. Shortly thereafter even more detectives gathered with us on this website. We are grateful to have found this like-minded company and I want to thank each and every one of you for that.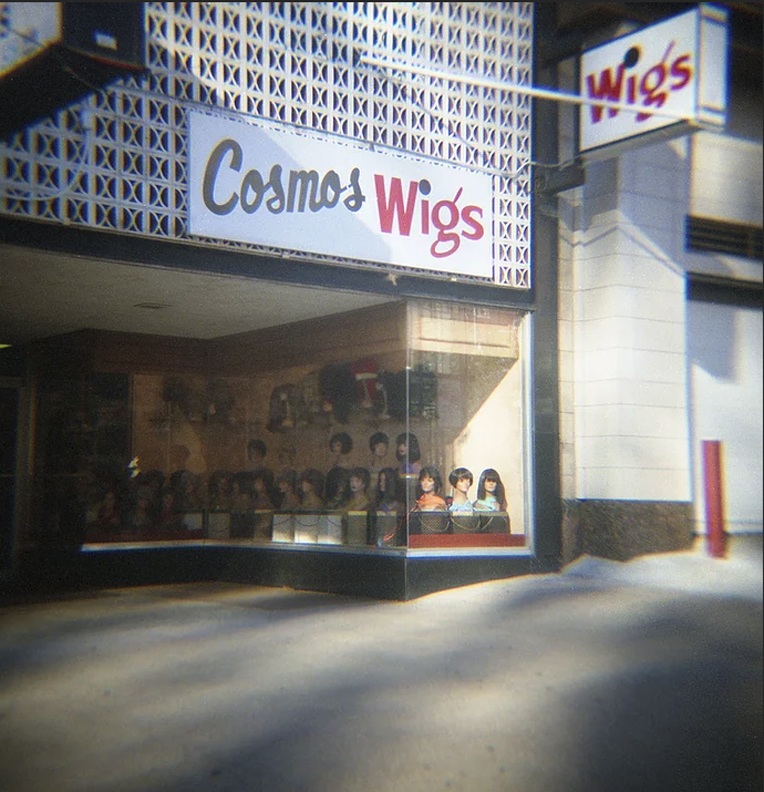 Great photograph of my favorite obsession, Cosmos Wigs at 1517 Farnam. Image borrowed from photographer, Jennifer Van Amburgh Moody.
New Old Perspective in my Fifth Year
This may or may not be a copy and pasted from last year.
Every one of us feels what it is like to be transported by the things we see–the life that comes from a building or perceptions we detect from a winding, tree lined lane…back to a time of tangible memory or the childlike sensation of mystery or a swirling, half dream state. It is all useless meandering and yet, I think this enchantment fulfills a deep emotional need. I know I have it and I would guess you do too. My architectural investigations are really about trying to discover and share meaning but it often begins as a needling, childhood query. We each bring our experience here, to this huddled website and I hope we find what we want within the unraveled photos, story line or comments. We collectively find and share understanding. It is consoling to become familiar with this recognized language and frankly, I get lost in the folds. Sometimes I cry with joy and the perceived losses. Although so many gathered here no longer live in Omaha, we sense the presence of one another and together, we have created a path that leads to home, no matter how far away.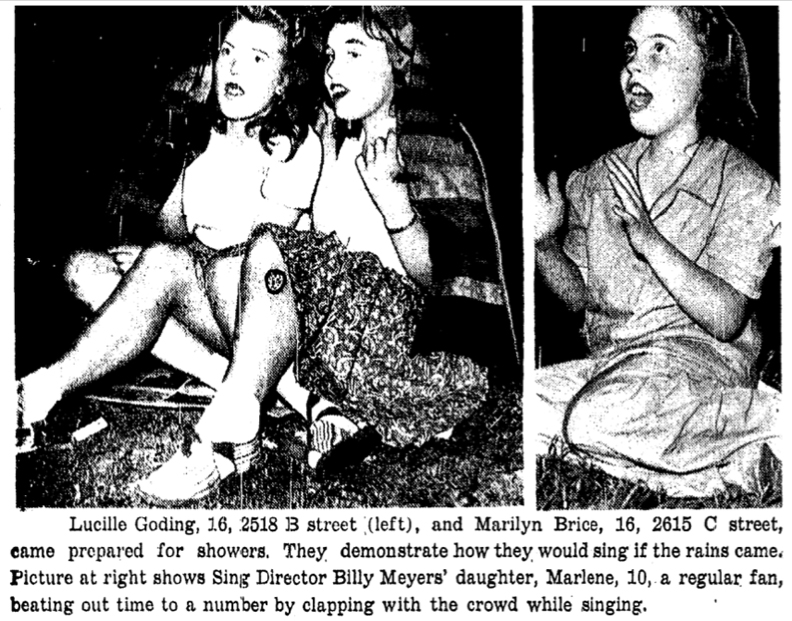 July of 1941. Beautiful girls: Lucille Goding, Marilyn Brice and Marlene Meyers. Public park singing. OWH archives.
Because there is more happening on this website than two-minute history articles, we take the long road. The rest of the world, online and otherwise, is pushing us faster but our architectural study takes time to unfold and sit with. Those who need quick fixes on the Internet leave My Omaha Obsession just as quickly. Those who want straight bullet point history lessons are long gone. For the six of us left, (I joke), we need to pore over the past. The Investigation Never Ends for us and we will not be rushed along.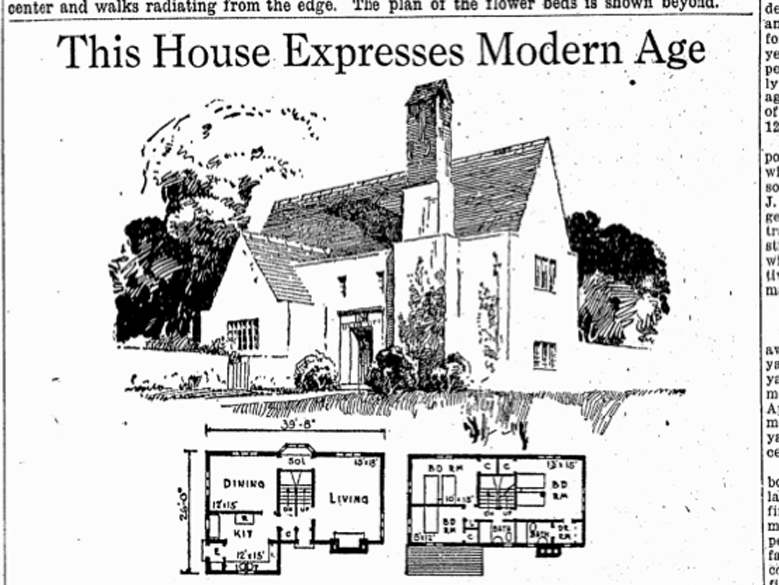 The Modern Age. July 1930. OWH archive. Take me back to the Modern Age, I cry out.
The Big Hits of the Year
Of the 22 stories (I think?) published this year, there were some standouts. I'm never quite sure of what will stick and why. The site's most popular story of all time remains that of Bishop's Buffet. For the Love of Bishops Buffet: Why, Oh Why, Did They Close? Probably because it is a regional story with a wider audience, I assume that most explorers are lured in on an obsessive hunt for the chocolate ambrosia pie recipe.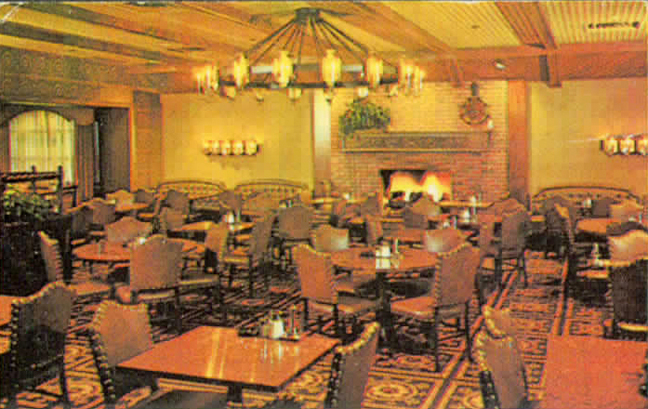 If this adventure passed you by the first time, check out: For the Love of Bishops Buffet: Why, Oh Why, Did They Close?
Hidden House Part One has been a smash hit very recently but its popularity made it one of the most widely read articles I have ever written. I think the beautiful home's reclusive placement in Omaha ((Hidden in Plain View)), the fact that there was a buzz around my book and the sheer depth of history on the home made it a winner. That and she's a gorgeous one. Of course each subsequent installment has continued to lose readers, but we've seen this before with long, drawn out tales over the Internet. It is to be expected. We will forge on ahead.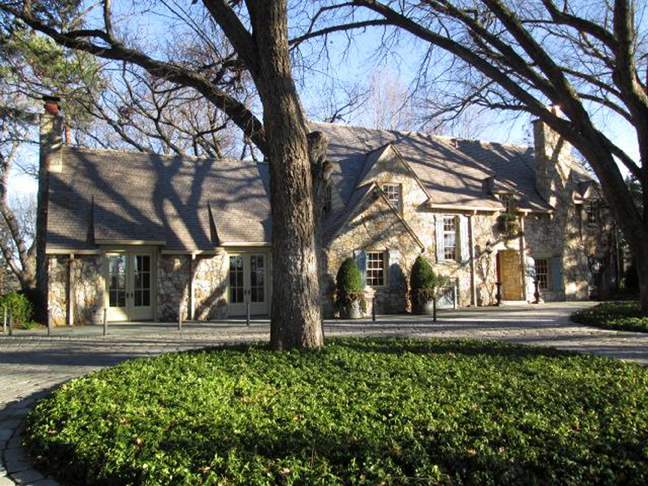 Click here to read the Hidden House Part One investigation.
The 830 North 89th Circle was the third hit parade investigation of the last year. I loved this one. Again an off-the-beaten-path mystery home, the enormity of the pretty home with multiple additions and spacious grounds made for a beloved character.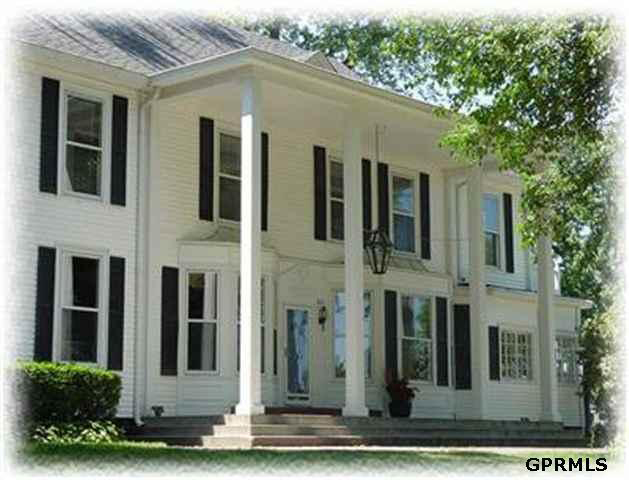 If you missed this mystery, check out: 830 North 89th Circle.
1111 South 90th Street was the fourth most popular storyline in this past year. Similar to the Not Long For This World: The Pacific Street Ranches expose from the year previous, 1111 South 90th was one of those serendipitous timing stories, I am just sure of it–probably because there wasn't much by way of information found anywhere about its history or demise. This is the house everyone loved and never thought in a million years might disappear for such a silly reason.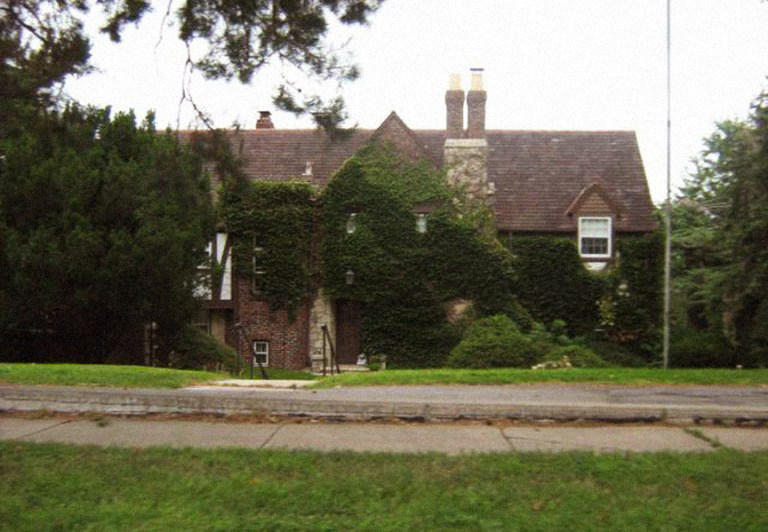 For more on 1111 South 90th Street, check into this link.
The Question of South 50th Street was another showstopper. The of-the-moment pieces of a political nature with a touch of angry rant tend to draw additional folks to our regular crowd. I am always glad to meet others who are interested in architectural preservation.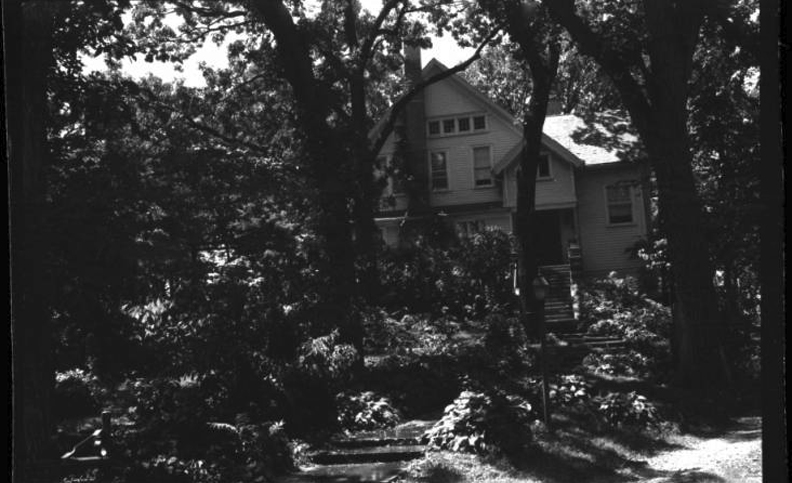 Last but not least, the sixth biggest draw of the last twelve months was The Mansion in the Trees article. Possibly because of the exclusive expose and so many collective, heartfelt memories of what once stood there, the article was well received.
The Thank Yous
Thanks to all of the Gumshoe Gals and Guys out there for ongoing encouragement and continued supportive words. To those that have shared of themselves and their family's histories in comments, I treasure your stories. Your contributions, in the form of memories, matter. I champion your architectural and genealogical investigations. Thank you, detective friends, for writing emails, sending gifts and sharing your experience and wisdom.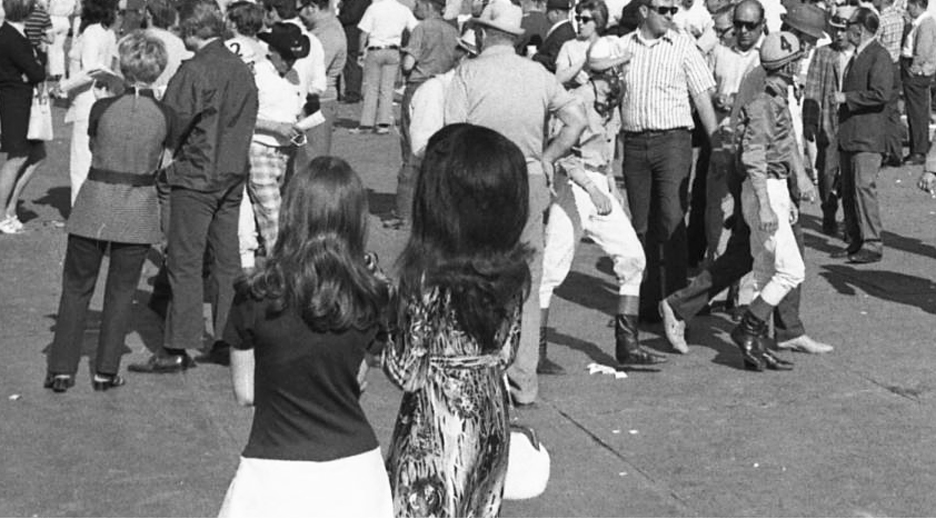 The 1971 Ak-Sar-Ben horseraces. The most amazing hair in Omaha, I am sure of it.
Thank you Chris Ware, for writing the incredible foreword to my book. He is a fantastically obsessive artist and writer. Although he wrote the foreword long ago, to finally see it in print made me cry all over again. Like my distant twin brother, our memory paths crisscross Omaha.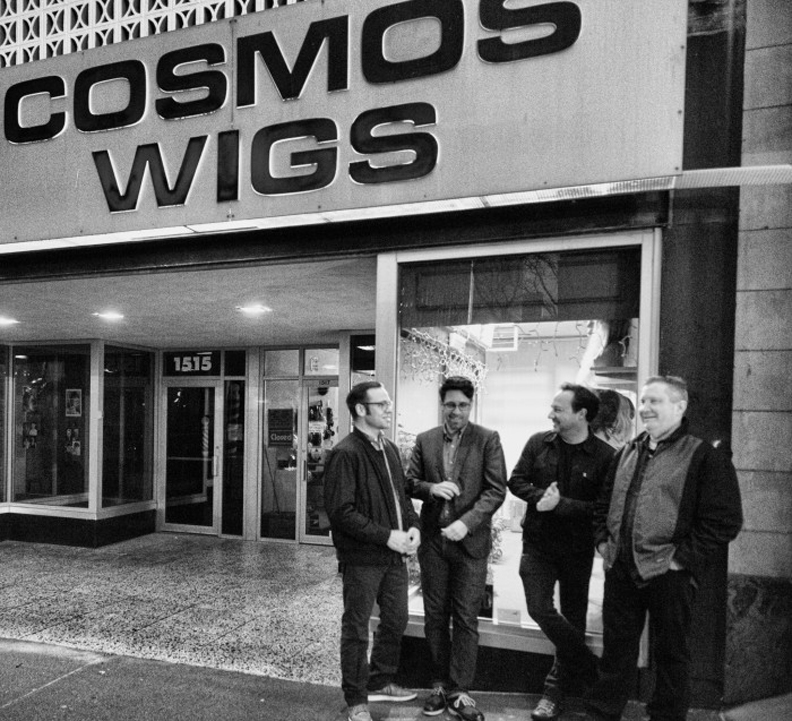 Another great one of Broke Loose down at Cosmos Wigs at 1517 Farnam. A favorite.
Although the W. Dale Clark Library in downtown Omaha was closed for much of this past year, I would like to formally thank Martha Grenzeback and all of the wonderful librarians and staff. They still answered my phone calls and emails! To be able to walk in there again and get some research done warmed me all over again. They do good work and contribute a wealth of information. Long Live Libraries!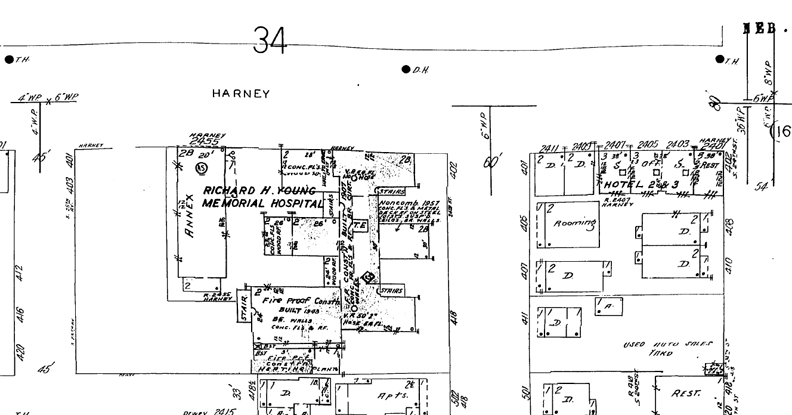 Thank you so much to the University of Nebraska Press team. We finally got this book out! I was grateful to be able to keep my voice, be dreamy and wander without much restraint. Thanks to my publisher, Rob Taylor; my wonderful editors, Joeth Zucco and Elizabeth Gratch; my publicist Anna Weir. I really appreciate everything you did for me.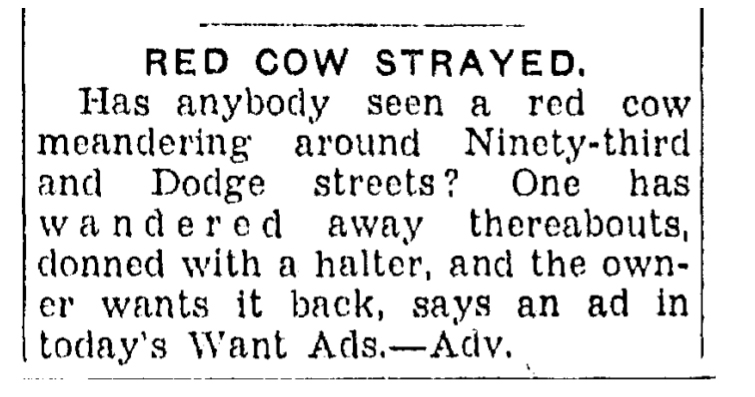 July 1933. OWH archive.
Big thanks to Scott Barnes, Mary Barnes, Susanna Nunes of the Register of Deeds and Assessor's Office, who have been so generous with their time. As the public offices have been closed during the pandemic, I haven't been able to do my own digging for quite some time. These wonderful folks have helped me considerably.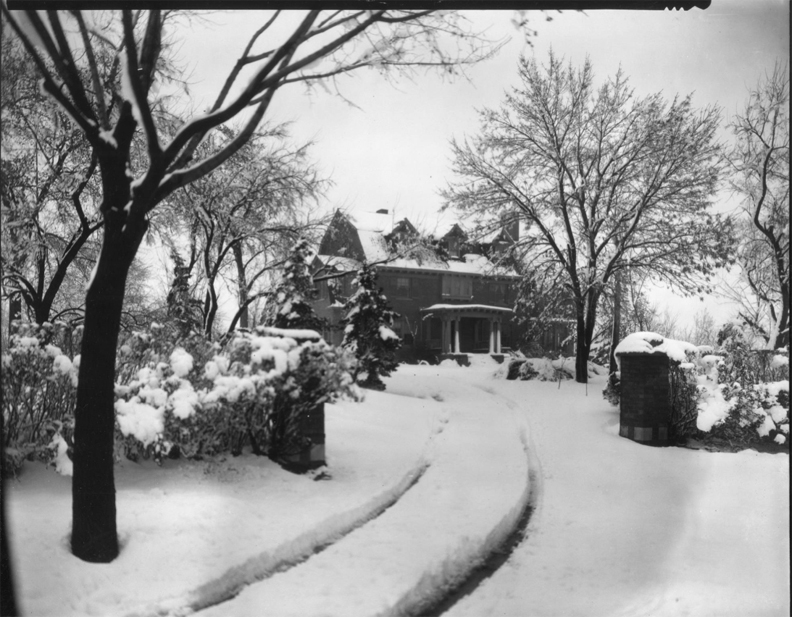 Fairacres home in the snow.
To my forever friend, Bill Gonzalez, now retired Omaha Durham Museum photo archivist, for all of his cheer and supportive words over the years. Ya did good, important work and I miss you like crazy.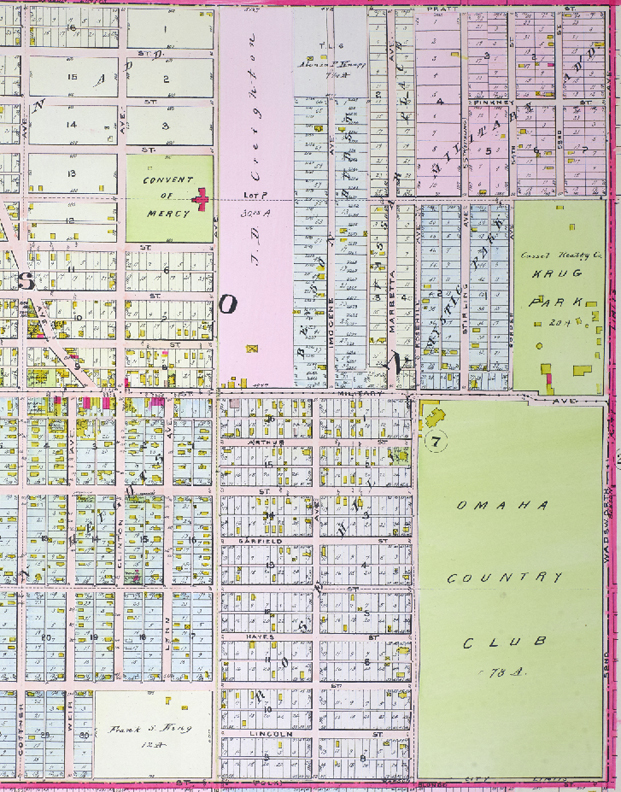 This has been a difficult year and yet, a special year. Friends, I have cherished all that you have shared with me. I shall never forget our collaborative mysteries and I cannot wait to get on to my next adventure. A spirit of Nancy Drew curiosity and beginner's mind seems to reverberate. May we always search and never know. And now for some cake…
Thank You, Detectives.
Miss Cassette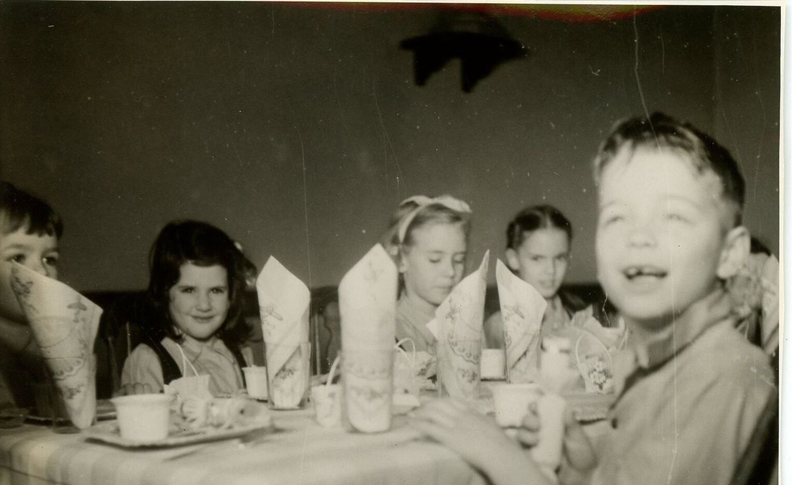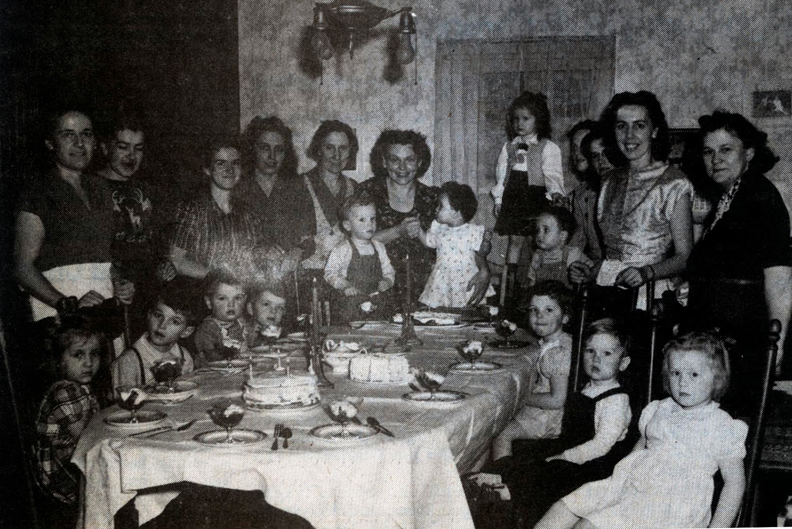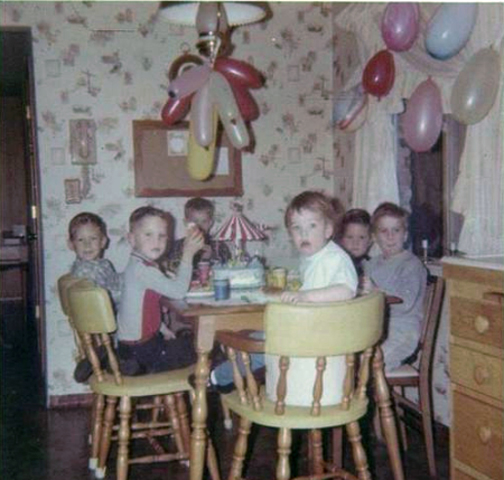 I welcome your feedback and comments. Let us hear from you. Please share your additional clues to the story in the "Comments," as we know more together. Everyone would love to read what you have to say and it makes the sharing of Omaha history more fun. You can use an anonymous smokescreen name if need be.
You can keep up with my latest investigations by joining my email group. Click on "Contact" then look for "Sign me up for the Newsletter!" Enter your email address. You will get sent email updates every time I have written a new article. Also feel free to join My Omaha Obsession on Facebook. Thank you, Omaha friends. Miss Cassette
© Miss Cassette and myomahaobsession, 2021. Unauthorized use and/or duplication of this material without express and written permission from this site's author and/or owner is strictly prohibited. Excerpts and links may be used, provided that full and clear credit is given to Miss Cassette and myomahaobsession with appropriate and specific direction to the original content.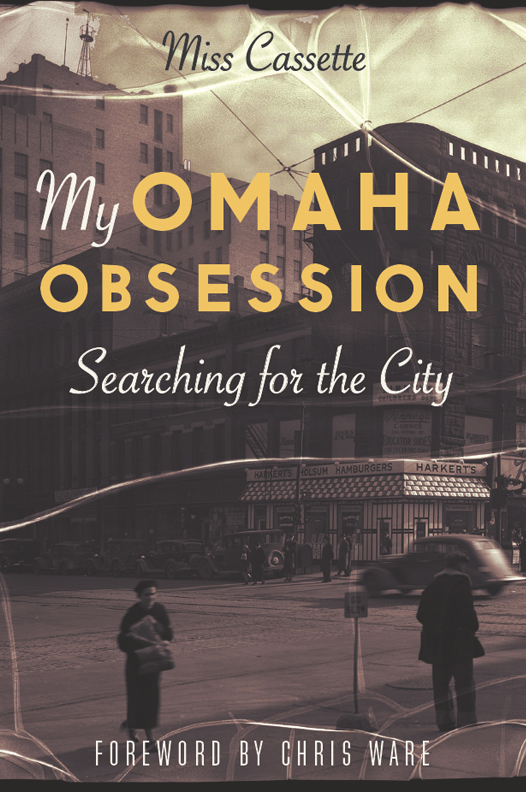 If you are looking for more architectural and Omaha history sleuthing fun, ask your local or bigbox bookseller for my new book: My Omaha Obsession: Searching for the City. Also available everywhere online. Thank you.