The first portion of this mini investigation was originally posted on the My Omaha Obsession Facebook page on June 19, 2023, 12:54 pm. As many of our sleuthing friends are not on Facebook (also because I fear my page will be hacked again and disappear), I decided to share this intel on my official website so that we can continue to track the movements of my Arms & Ammo building for our ongoing case.
Coming to you live from 60th and Pacific, (1101 South 60th Street), the home of my favorite corner shop of yesteryear, the old Arms & Ammo building. A good detective friend, Jimmy Kaufman, tipped me off that Peitzmeier Demolition and Concrete Cutting was seen on site with the little shop doors wide open. By the time I got here, there were three Peitzmeier trucks on all accessible sides of the building, the police arrived and later the Bomb Response Team. These professionals are suiting up as I type. At the back door, there is some kind of crane. I know the building's been for sale and then sold this March 2023 to the mysterious PAC 60 LLC. I assume a crew went in to begin work and found some troubling things–potentially old ammunition. I wish the best to all involved. Godspeed.
This building was the focus of my first ever public investigation back in 2016. If you'd like to know the history–here's that story, parts one and two: Mysteries of Omaha: Arms & Ammo and Mysteries of Omaha: Arms & Ammo Part Two.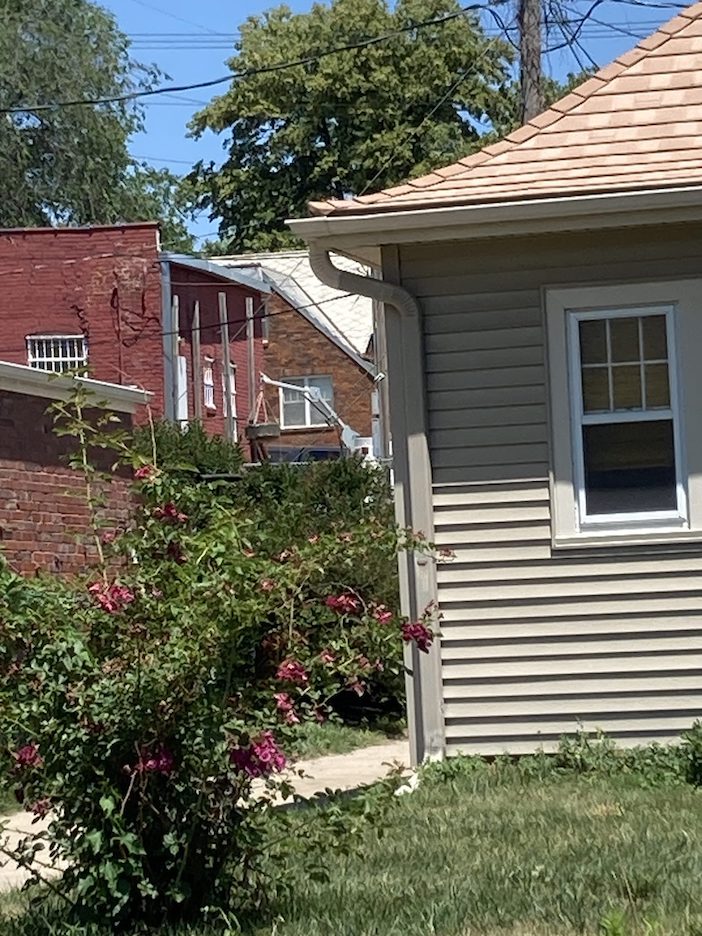 Camera facing north from Pierce Street. Seen through the property lines, the back (east side) of the Arms and Ammo building with a small crane. June 19, 2023.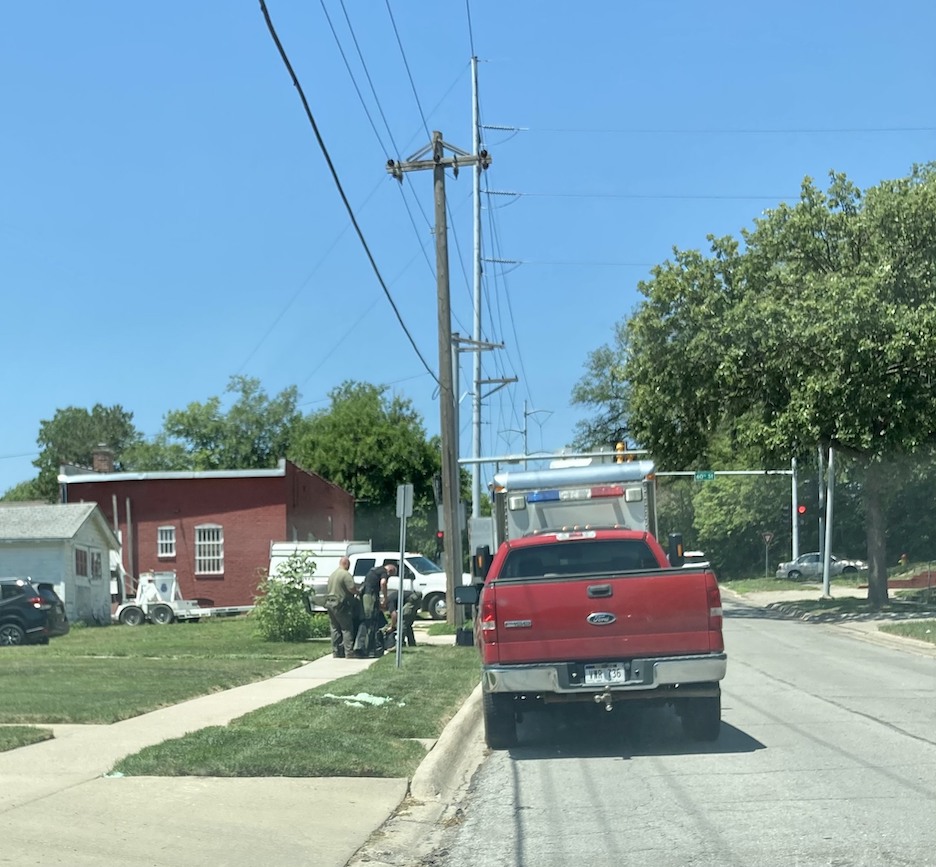 Camera facing west (eastern elevation of the Arms & Ammo building), along Pacific Street. Bomb team suiting up. June 19, 2023.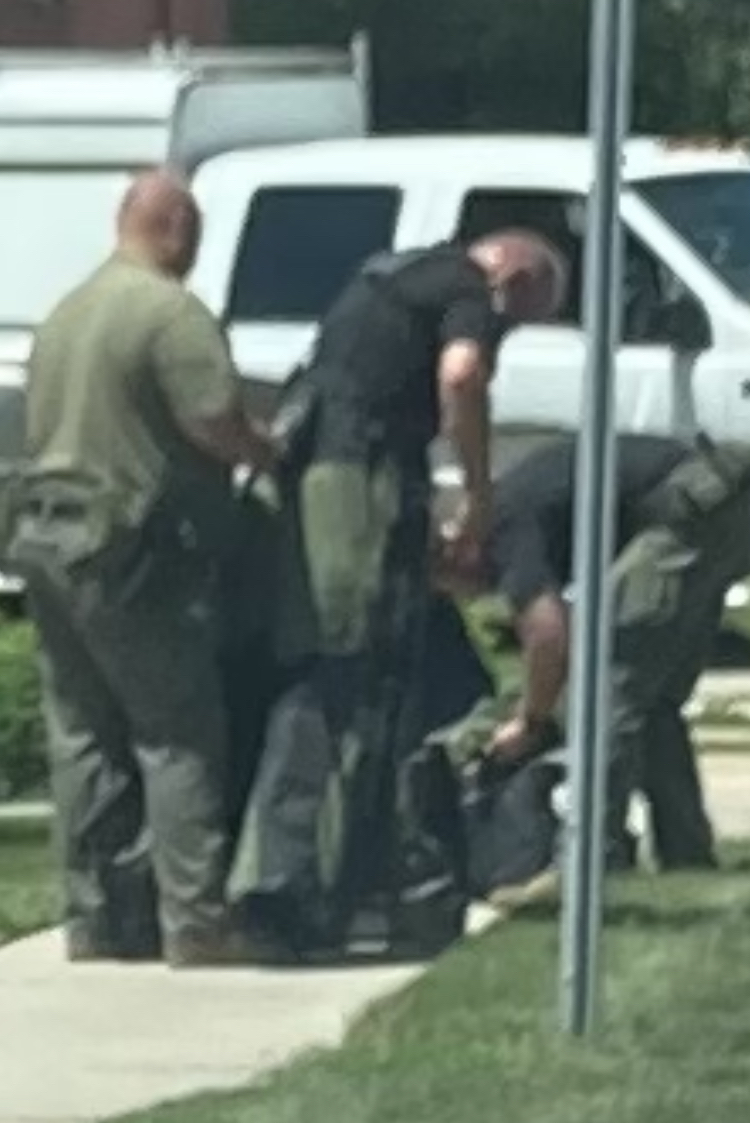 Magnified detail of the bomb squad. June 19, 2023.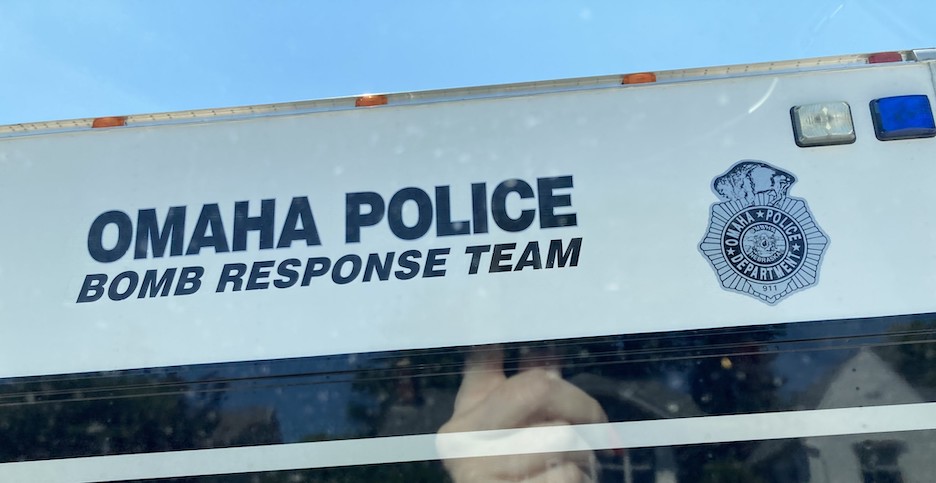 Me, pointing with mouth open. June 19, 2023.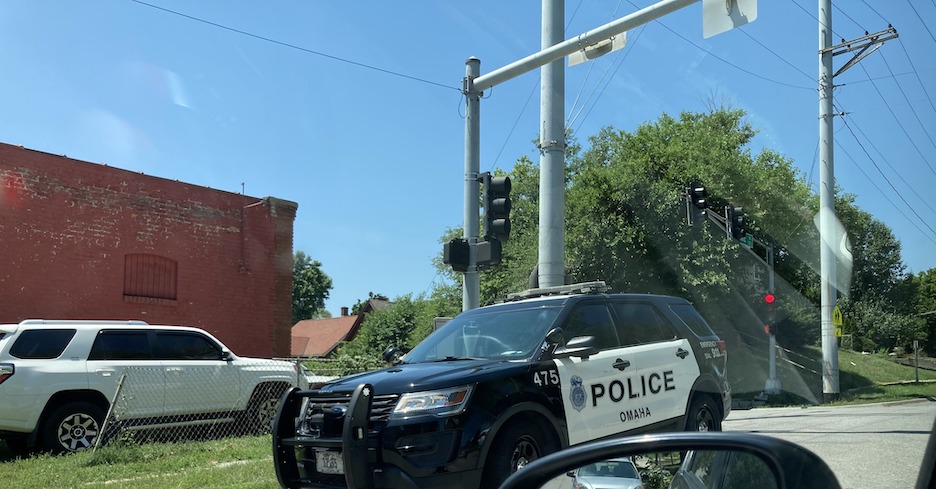 Coming full circle–northern elevation. The Peitzmeier Demolition Inc. truck blocks the patchwork where someone had driven through the wall previously. June 19, 2023.
Brief History
1101 S 60th Street began life as a grocery store in the name of E. B. Carpenter in July 1923.
It would later transition to J.P. Skryja Grocer in 1925, presumably for James Skryja. The Skryja family ran the Elmwood Grocery until 1957, living on-site in the rear of the building all those decades.
By 1958 Spencer Jensen opened his Custom Gun Shop.
Ten years later, Jim Sutton had launched Arms & Ammo in 1968.
By 1989 1101 South 60th was boarded up. Private owner would be seen coming and going occasionally but the Arms & Ammo curly-q script remained above the door as a point of Midtown intrigue.
What Was Inside?
My Omaha Obsession friend, Stephen Sheehan shared his up close and personal experience at the Arms & Ammo building a few hours later that day.
He reported seeing a police car, the bomb squad and an ambulance when he parked a block away and walked down 60th Street to take a look. He spoke to the demo crew who said they were "working on demoing out the interior so the new owner can 'restructure' the exterior." They told him the Arms & Ammo building will become a residence. (More later.)
The crew said they found sticks of old explosives in the corner of the basement and called police. The bomb squad completed their work and leaving when Sheehan got there but he was able to talk to them. The squad leader said "there were 'mining explosives'  down there, age unknown, but likely sitting there for decades improperly stored. If these were nitro explosives it would take a charge for them to detonate, but after all this time they were likely unstable and something as innocuous as a spark from static electricity could be enough for ignition. which would likely flatten that building and damage neighboring houses under a hail of bricks. Crisis averted."
Sheehan also shared the demo workers told him they found a tunnel in the basement of the Arms & Ammo building that was supposedly used during Prohibition. He asked to see it. He said it was "filled up with a bunch of debris and goes west in the direction of 60th. It extends about 20 feet and then is walled off with materials that are too new for the era of the building's original construction. could be something (or someone) behind that wall. The place overall is totally trashed. some things haven't moved since the 70s or older. I  took a few 'artifacts' from the joint, including a can of Joan of Arc Baked Beans."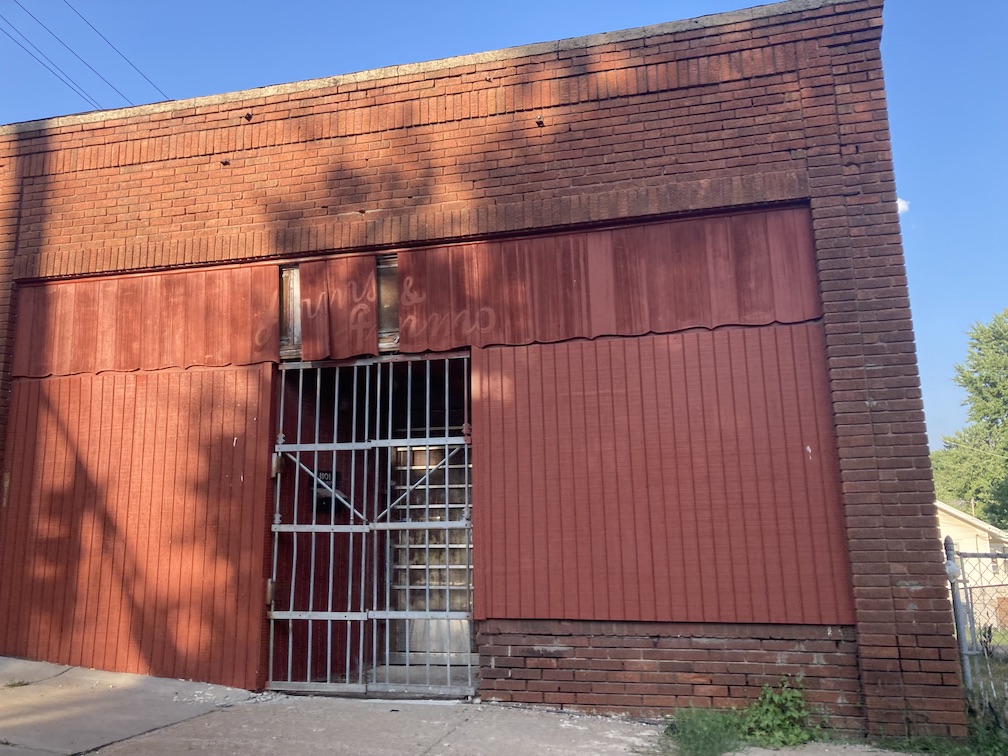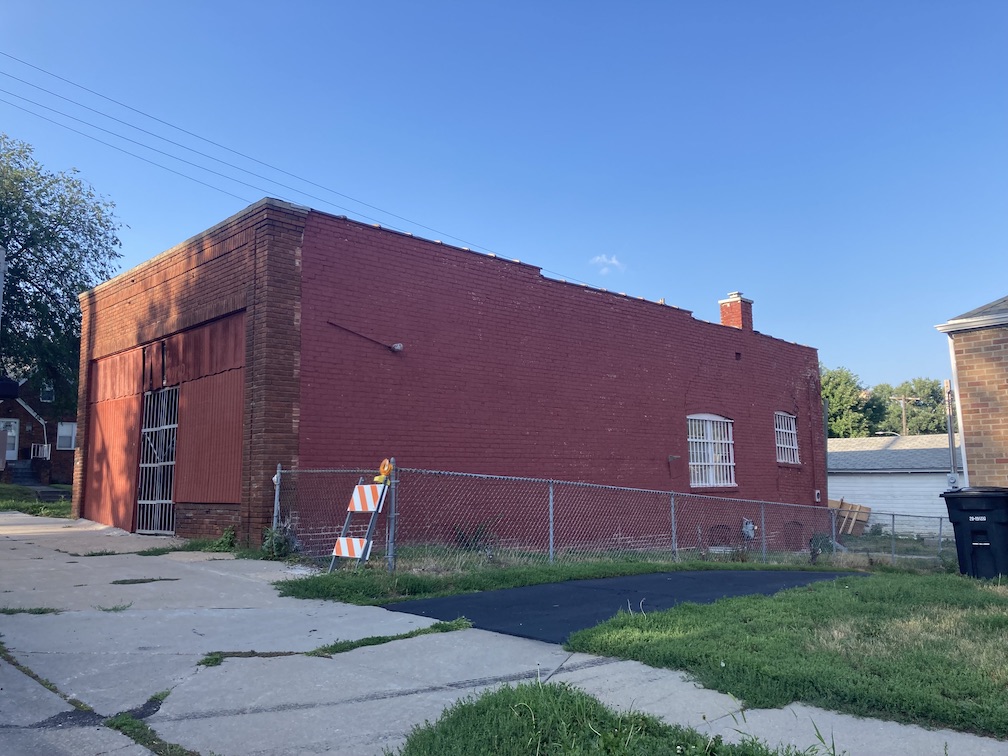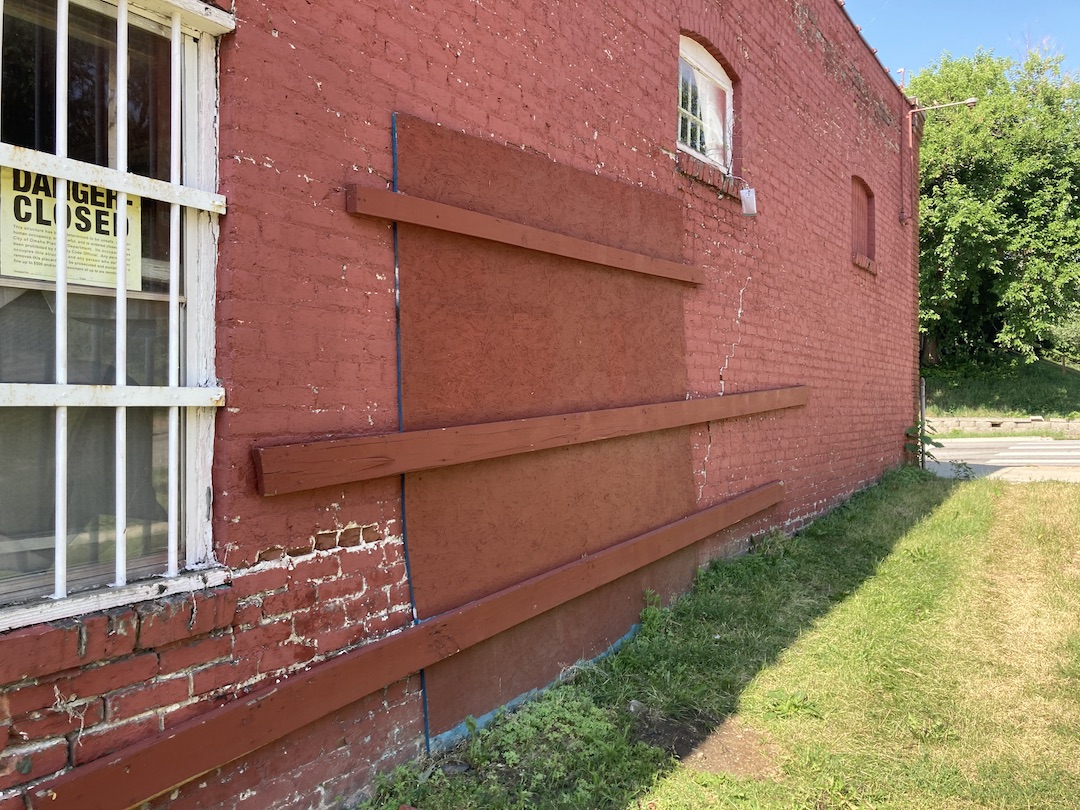 Northern elevation, site of where someone drove into the building a while back. Now that we know there were explosives inside, we are all breathing a collective sigh of relief.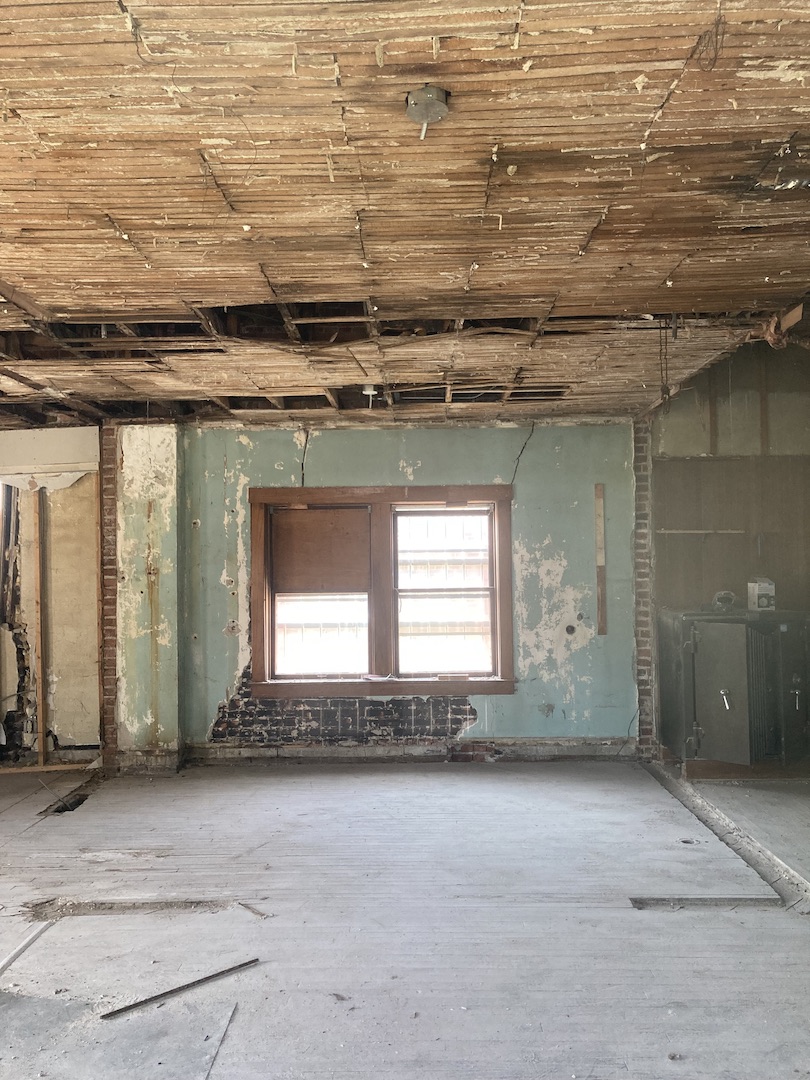 Interior of Arms & Ammo with a goodly sized safe exposed. YUMMY.
What's to Come?
Regarding the Arms & Ammo building becoming a residence–My Omaha Obsession friend, Helen Atwater, would share her detective work: "Tracking from the Assessors' website the owner is Pac60 LLC. Property taxes are going to an address that seems to belong to Tack Architects."
In the following days I would receive emails of confirmation from a number of people writing in about TACKArchitects and their projects around town. Here is their website for further digging: https://tackarch.com
The fantastic news is that it sounds like TACKArchitects are going to do a rehab conversion of 1101 South 60th Street. Commercial to residential. I welcome them, as all of Omaha should. This undertaking is much preferred, applauded in fact, to tearing down–after all, the little corner shop has been a part of this great neighborhood since the early 1920's. As we all know this corner has become quite congested in recent decades and it would be near impossible to maintain any kind of retail business out of this site. Converting this low density commercial parcel into residential is a great idea because it's already in a residential neighborhood, packed in by similar size housing. This is preservation minded, green and cool.
I was immediately excited for TACK and this adaptive reuse project. The Arms & Ammo building transformation into a house, with a driveway and flat, rooftop garden would be puuufect.  A few favorite examples of architectural reuse will follow…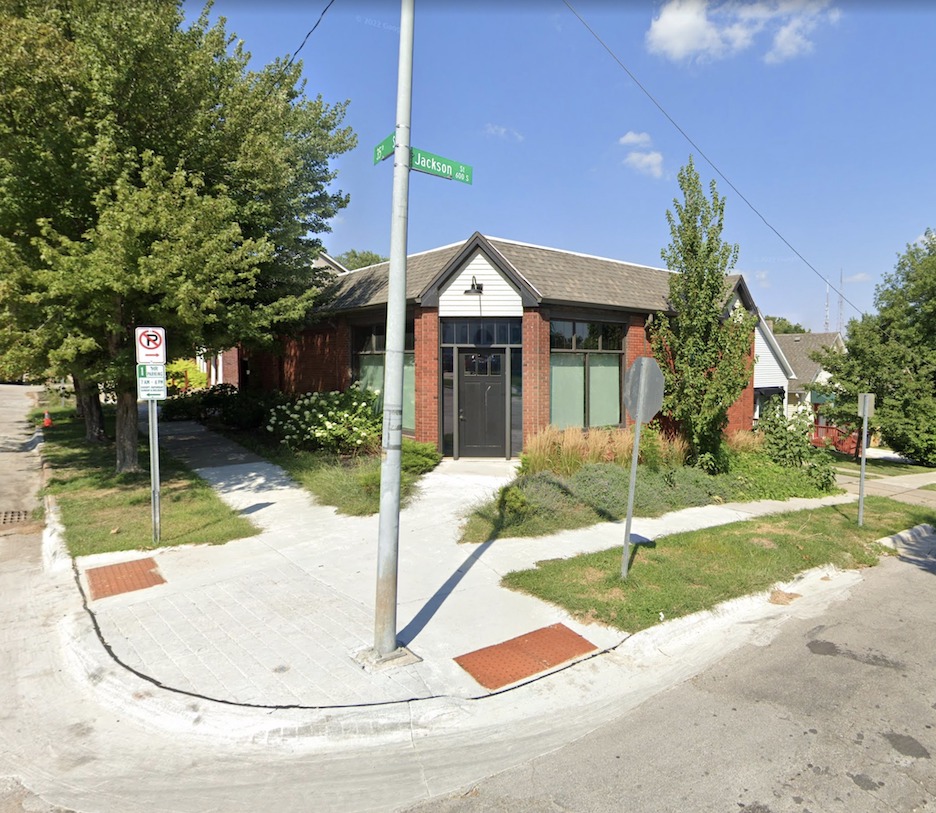 Here is the old Cool Stuff store at 35th and Jackson, now converted to a wonderful, woody interior home.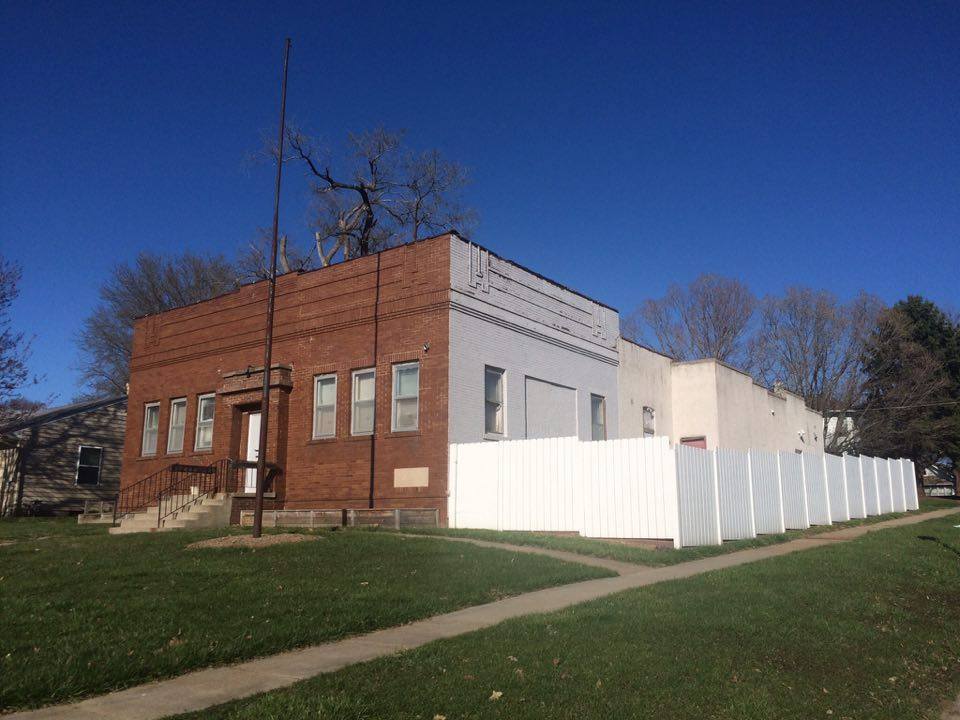 The incredible 2501 North 61st Street. If you'd like to read about the history of another fabulous Omaha conversion property and how it was made into a home, check out my investigation:  Mysteries of Omaha: 2501 North 61stStreet.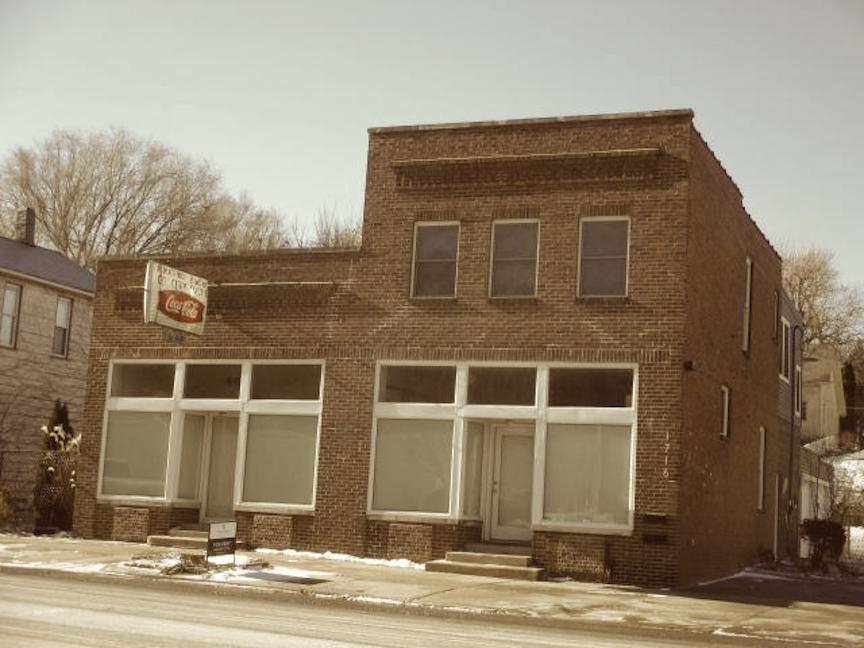 The old Marino Grocery at 1716 South 13th Street, now residential.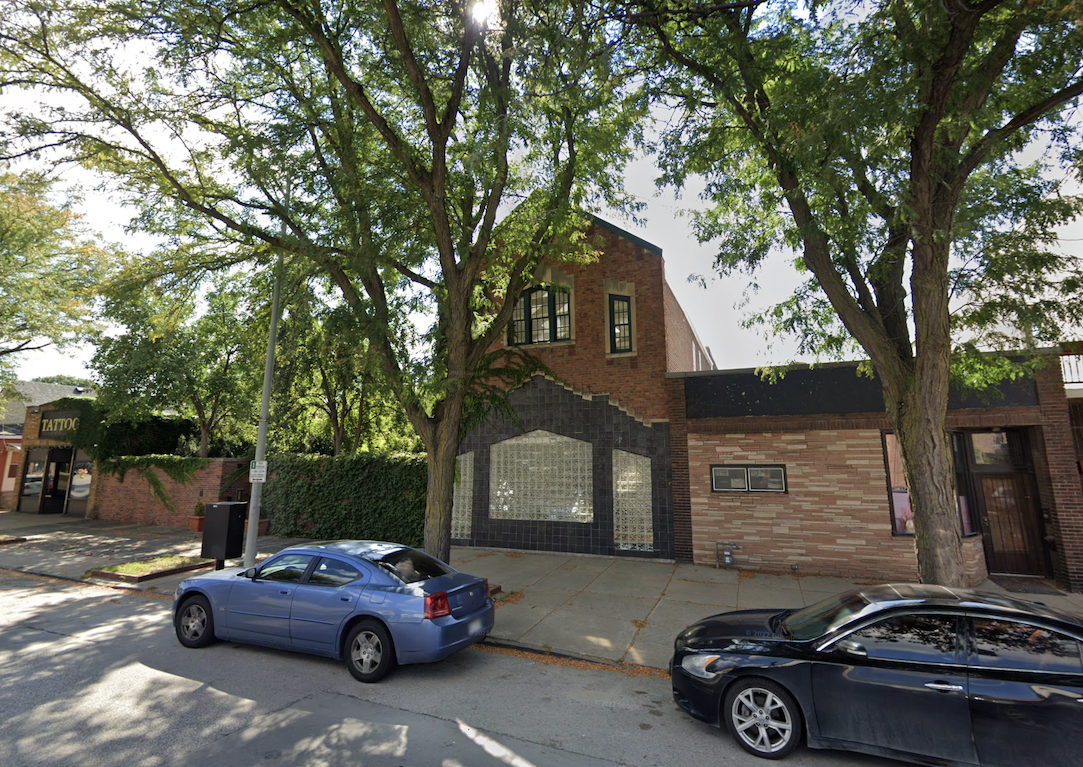 The wonderful conglomerate of buildings at 1424 South 13th Street was refashioned into an eclectic home and large courtyard by a My Omaha Obsession friend in the early 1990s. Now it serves as an event rental. But I have my dreams that it can be a home again. Psssss….wanna look inside, behind the wall? Get ready to faint. Bohemian Gardens.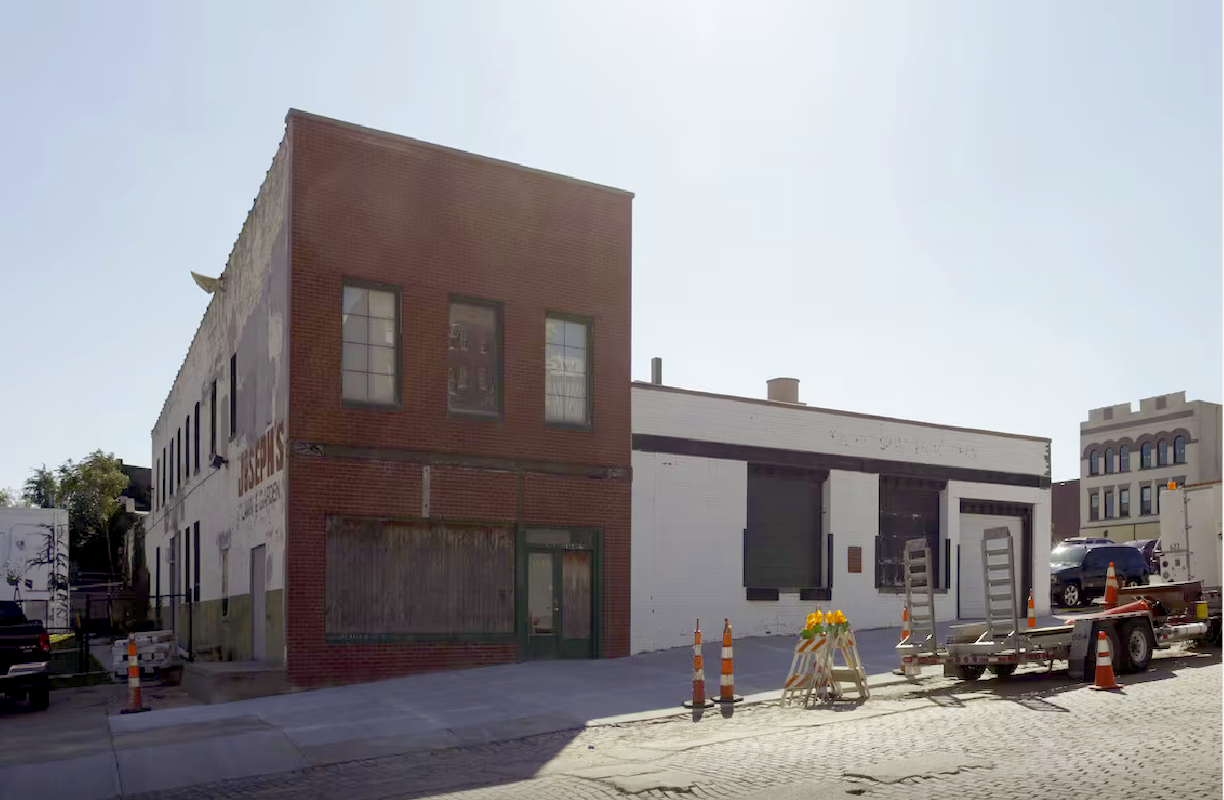 1515 Jones Street was someone's home and sculpture studio for a while. I am not sure what kind of covert activity happens here now and only pray a Murphy bed is involved.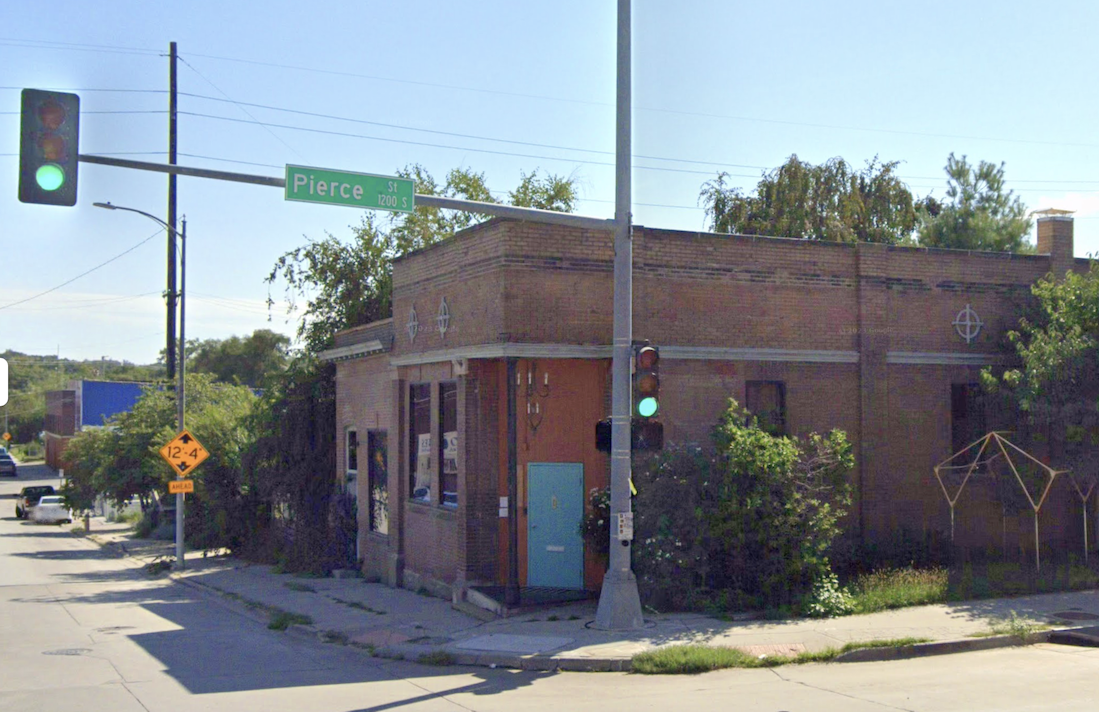 Wonderful bread factory (hidden home) at 20th and Pierce.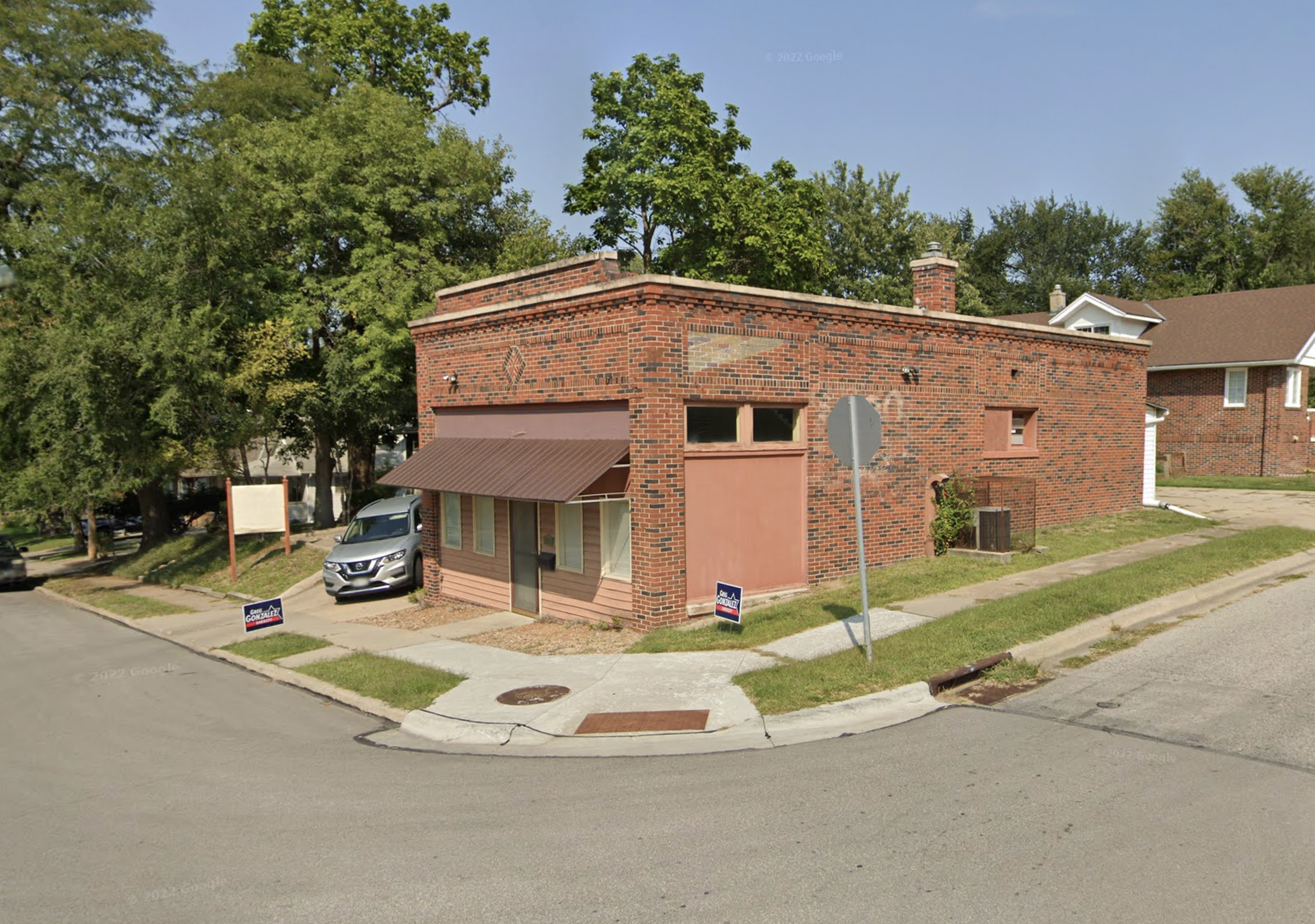 48th and Pacific is currently slated as "commercial" but between me, the postman and the light pole, this was a secret home the last I heard.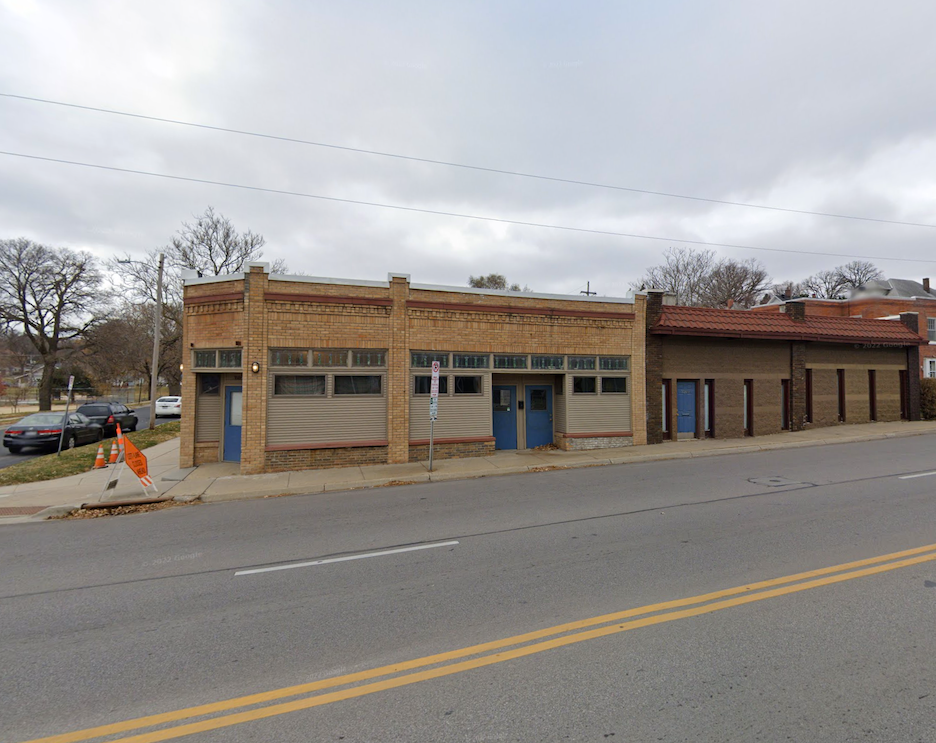 35th and Leavenworth is also surprisingly logged as commercial. I believe there's at least one breakfast nook, one bedroom and a boob tube in there—if not more. When Omaha talks about mixed use development, all I see is this beautiful option. Rino the Tailor's old digs. For more on that investigation, check out: Fabulous People of Omaha: Rino the Tailor.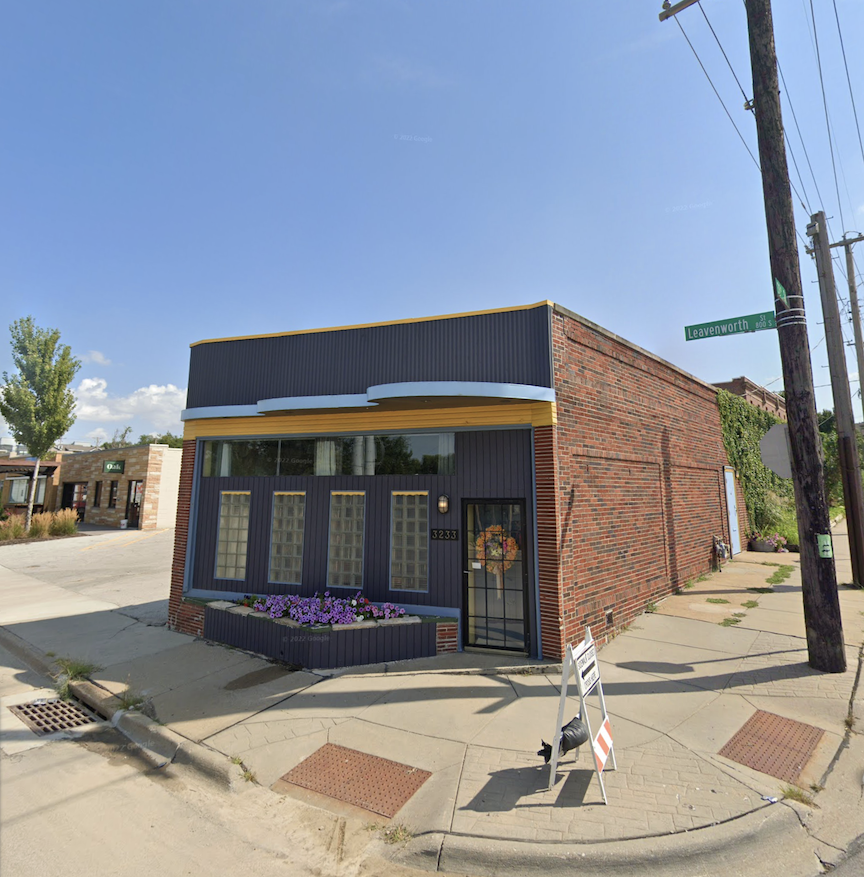 The amazing 3233 Leavenworth also believes she was once a business, now living as a house, disguised as a business.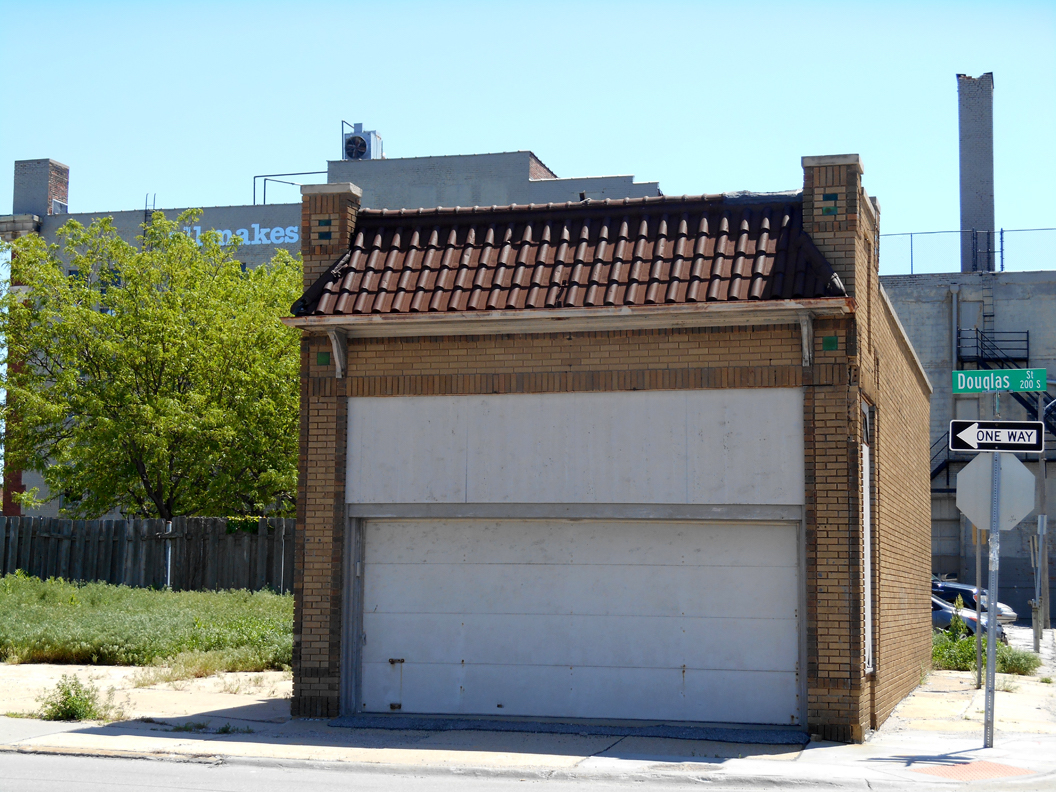 One more thing before we depart—can someone adopt this building and make her into a home also? 2561 Douglas would love to be inhabited. She told me. Here's her special investigation: Mysteries of Omaha: 2561 Douglas Street.
I look forward to the Arms & Ammo building joining the ranks of these hometown heroes and I cheer our little building on to new heights. PS I need to live in a 1940s service station. Any ideas?
Stay tuned!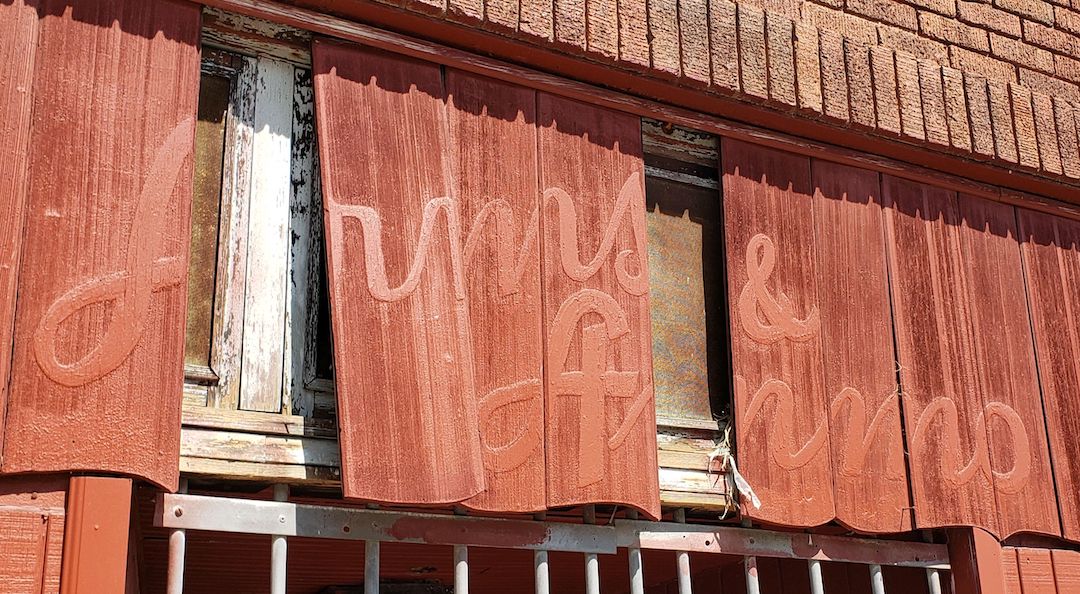 Great photograph by Stephen Sheehan.
I welcome your feedback and contributions to the Arms & Ammo building article. Feel free to share thoughts in "Comments." If you'd like, please share this article on social media, through email or texts to friends, and join the My Omaha Obsession FB page when you can. I hope you can find some enjoyment here. I am more than pleased to have you tiptoe about. By the time you head for home, I hope you have been fully Sherlocked and Satiated. Thank you, detective friends.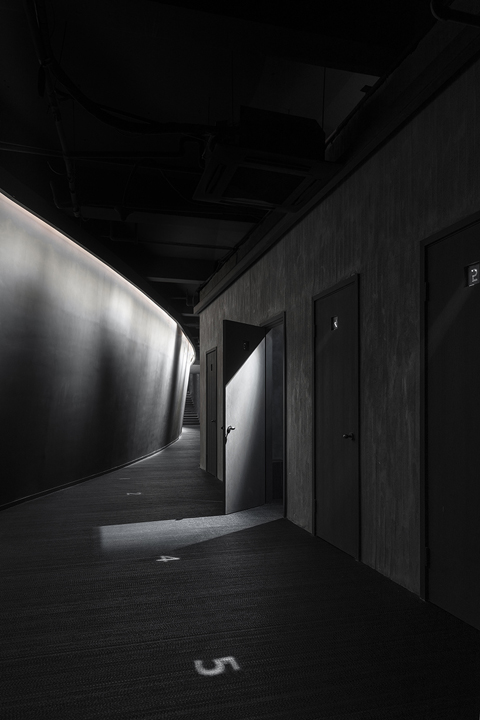 I just created another My Omaha Obsession Facebook page. If you are on Facebook or were a past My Omaha Obsession Facebook follower, please run, don't walk, to rejoin! It is not the same page and all of our posts and comments from the last seven years are lost BUT we are back. I am trying to build it back up, and find the old gang–so please share the page widely. I will not be running advertising again or letting my credit card get anywhere near that account. On that note, in case the Facebook page gets hacked again, please sign up here on this website to get direct emails when articles come out.
If you like what you see, you can keep up with my latest investigations by joining my email group. Click on "Contact" then look for "Sign me up for the Newsletter!" Enter your email address. It will then display "Thank you, your sign-up request was successful!" Make sure to check your email address to confirm. You will get sent email updates every time I have written a new article.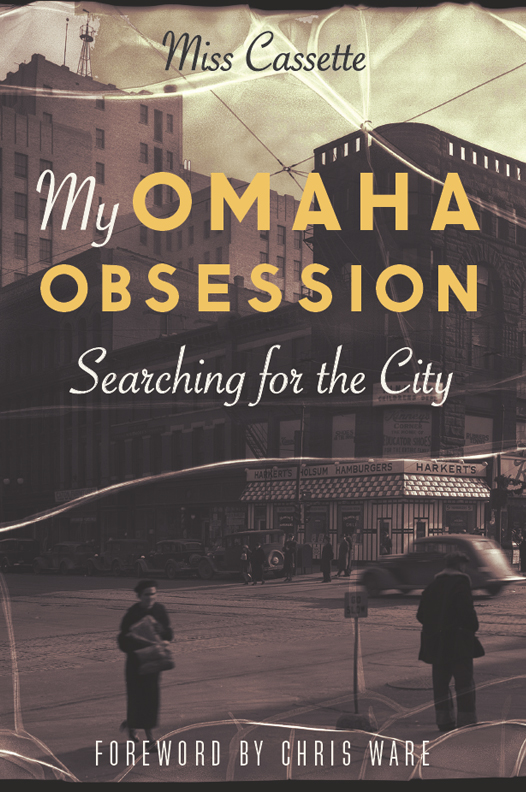 © Miss Cassette and myomahaobsession, 2023. Unauthorized use and/or duplication of this material without express and written permission from this site's author and/or owner is strictly prohibited. Excerpts and links may be used, provided that full and clear credit is given to Miss Cassette and myomahaobsession with appropriate and specific direction to the original content.