When Mike Brady was toiling away in his architect's home office, I imagined he was designing a home just like today's focus. Usually hunched over his draftsman table, busy but not particularly bothered by his children's constant interruption, it was hinted that the remarried widower was a well-respected L.A. architect. The Brady Bunch was probably my first introduction to the profession of architecture and I envisioned Mike Brady drafting all sorts of gorgeous, contemporary 1960s and 70s homes. But the home we're about to tour today was an Omaha original.
2525 South 95th Circle is a gorgeous, wondrous work of art unlike any that I've written about previously. It is also the youngest house I've ever researched. Even if one is not a fan of the International or the Flat Roof Contemporary styles, has previously turned up their nose at Frank Lloyd Wright or undertaken a great dislike for the Organic House movement, I would think one could, at the very least, appreciate this residence for its strong character and individual point of view. Yet I am willing to wager that many of you will fall in love as I have.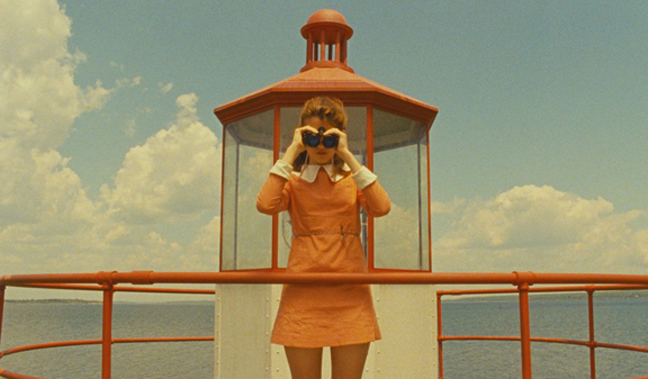 Now before you stomp off and hang your latch-pan, muttering about hating the 70s and all contemporary architecture, let me call pleadingly to you. I understand that wood ceilings have always reminded you of that shed where you once hung a spade from early childhood and I truly sympathize when you say exposed beams conjure wellies and  smelly barn chores from your past. I love a good plaster ceiling and weighty chandeliers like the next girl. I, myself, am often lost in dreams of dumb waiters, transom windows, coved ceilings, crystal doorknobs and a hidden sink in a bedroom closet but we've simply got to expand our Idea of Beauty here at My Omaha Obsession.
Now that I think about it, maybe the hesitation of an open floor plan is the idea of constantly seeing one's partner across the way, no matter what room he is in. I am guilty of thinking this lifestyle could feel a bit like a roller skating rink. Oh look, there's Mr. Cassette devouring a slice over at the snack bar right now.
A book that, thankfully, I have never found the need to pry open. However, many of my younger friends seem to find this Frank Bowers' 1972 book and others like it stimulating. I don't really get it. Growing up in the 70s seems to have touched a macrame nerve in my shag psyche, preventing me from seeing the transformative kitsch qualities from this period. But I wanted to learn more and understand the 70s in a new light, if for no other reason but the writing of this article.
My idea was to run a new My Omaha Obsession short series on great real estate in town while I finish this book. I'm already up at three am hunting for these dream places anyway. This particular chapter on 2525 has a wee bit of history thrown in because it is not often that I can track information on architects and original owners. I wanted to share only the pure, unadulterated properties that I've come across and some semi-pure as well. 2525 South 95th Circle is a pretty darn close 1970s Time Capsule. Of course the kitchen and bathrooms have been fiddled with. What can we do, obsessives? The HGTV Lovers seem to like to remuddle these areas with fervor. We'll let them have their fun.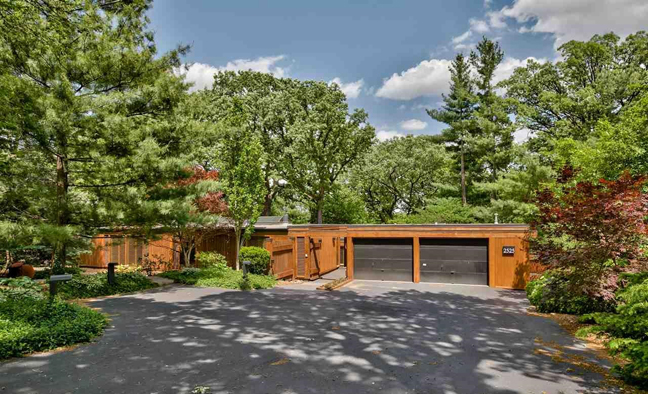 Disclaimer: My Omaha Obsession is not a real estate company and does not represent any home or property you will ever see here. Miss Cassette certainly is not in the business of selling real estate, although I should be. I am always staking out homes and tipping friends off to marvelous Omaha locales. And Lord knows the majority of summaries on these real estate sites are lacking. Just know that I am not working for someone and no realtors will be sending me "ideas" for my articles. Please contact the real estate agent or company for status, condition and more information. Miss Cassette offers no guarantee to the accuracy or validity of any information on this site and will not be liable for errors, omissions or any losses arising from its display or use. Comments from fellow readers should be viewed as opinions and may not reflect the accuracy of the listing details, condition or status of the home. Homes and buildings shown on My Omaha Obsession may no longer be for sale and is up to interested parties to investigate the current status. Once again, Miss Cassette is not the agent, owner or photographer. If a realtor, owner or photographer want credit for these images or is upset that My Omaha Obsession is promoting the sale of your property (head scratcher), please email me directly. If this property has sold and you no longer want the address posted for personal reasons, please email me directly.
Now, let's get on with it. I can't wait to show you what I found.
The Facts
LOCATION: 2525 S 95th Circle, Omaha NE, 68124
SUBDIVISION: TIMBERLANE ESTATES
PROPERTY TYPE: Single family residence
3 beds, 3 baths
YEAR BUILT: 1975
SQUARE FEET: 3,890 sqft
LOT SIZE: 0.74 acres
PRICE: $699,900
MSL#: 21708556
http://www.cbshome.com/homes-for-sale/2525-S-95th-Circle-Omaha-NE-68124-203964504
LISTING AGENT/COMPANY:
Ralph Marasco
CBSHOME Real Estate 159 Dodge
Ralph.Marasco@cbshome.com
402-697-4272
SUMMARY: taken from CBS Home:
"This is a wonderful contemporary home situated in the heart of town. Neil Astle won the National Architectural Award for this masterpiece. Features include floor to ceiling windows, stone floors, wonderful lighting, granite tops, stainless steel appliances, 'Sun Tunnel'. Master bedroom suite with walk-in closet and more. The yard is truly remarkable with privacy backing to park."
Douglas County Assessor site:
0.74 acres
32240.0 sq ft
TIMBERLANE ESTATES
1 fireplace
basement
appraised in Very Good condition
The Photos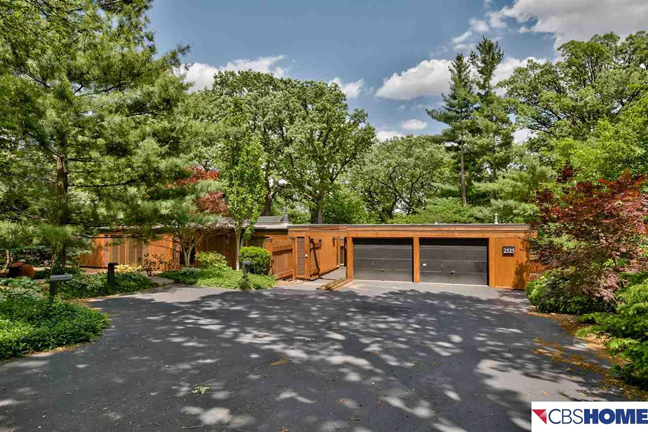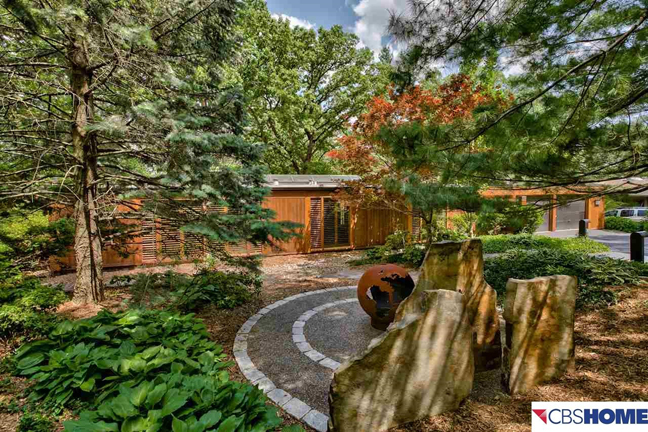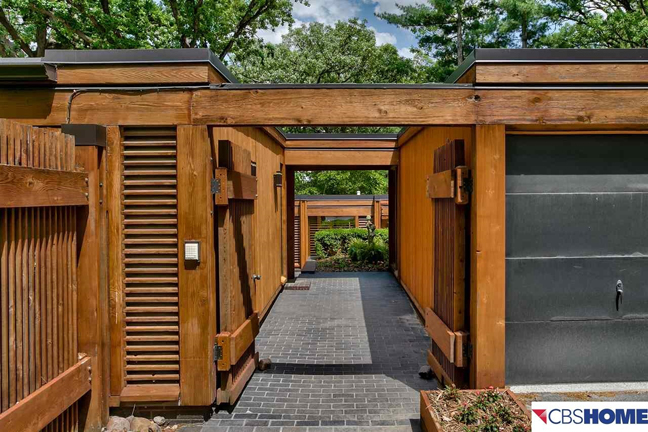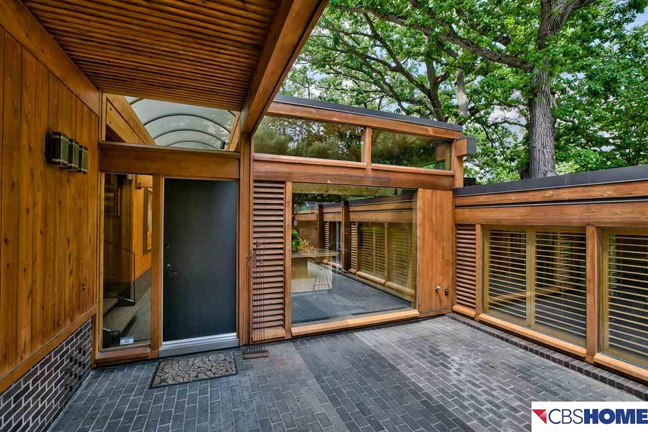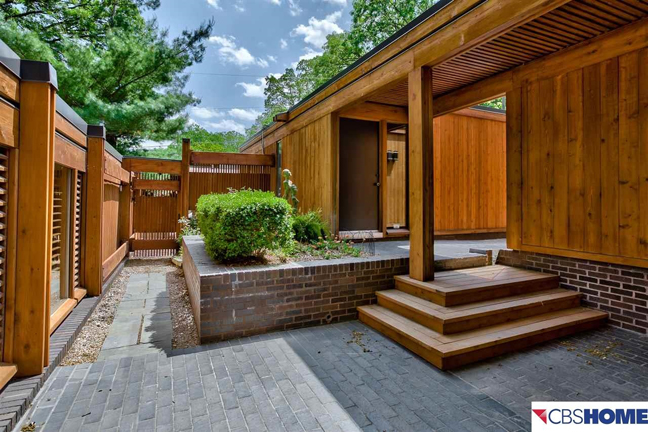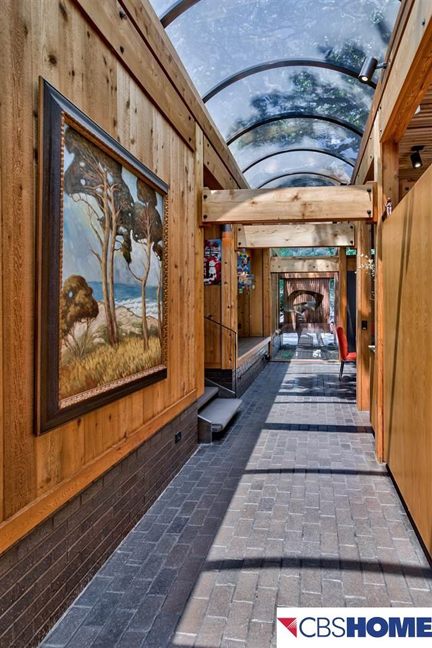 The famous Sun tunnel.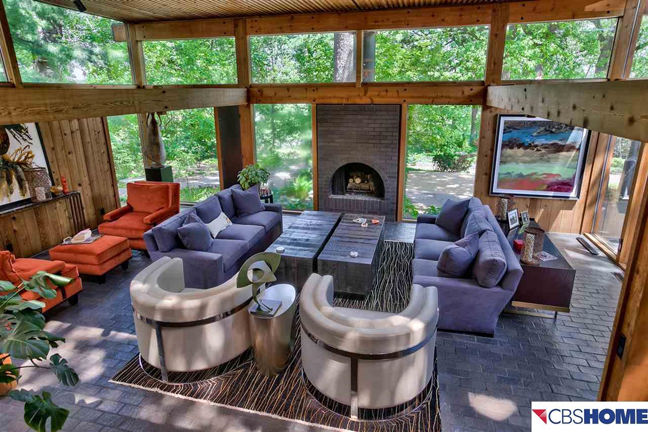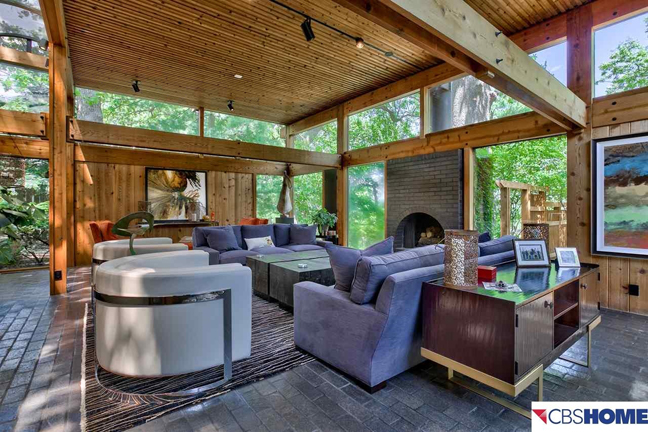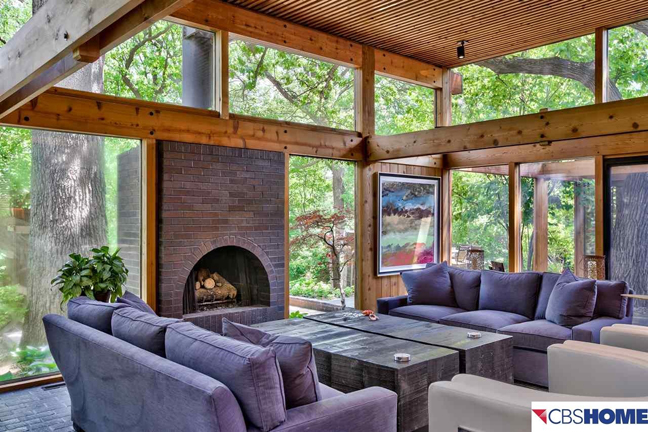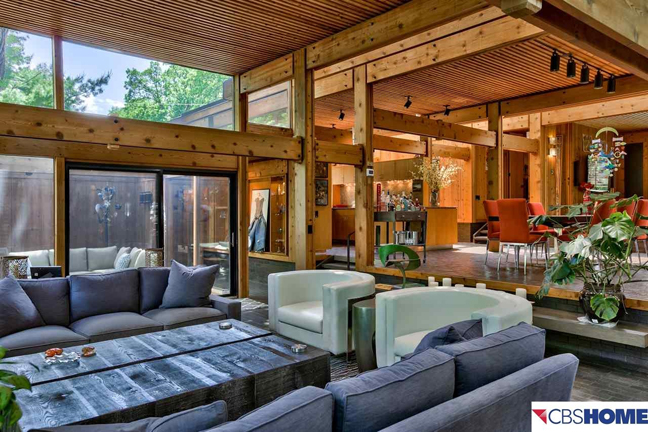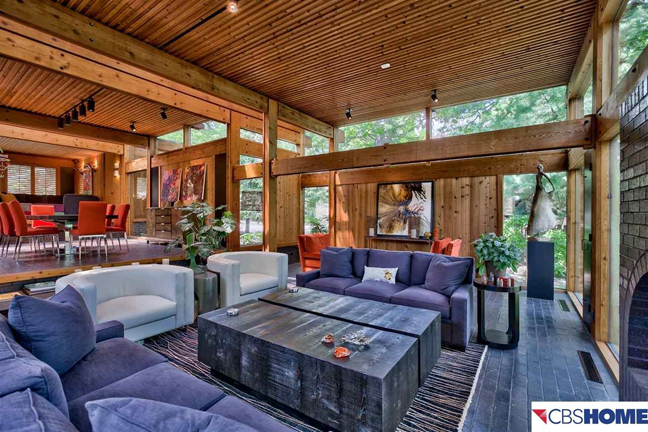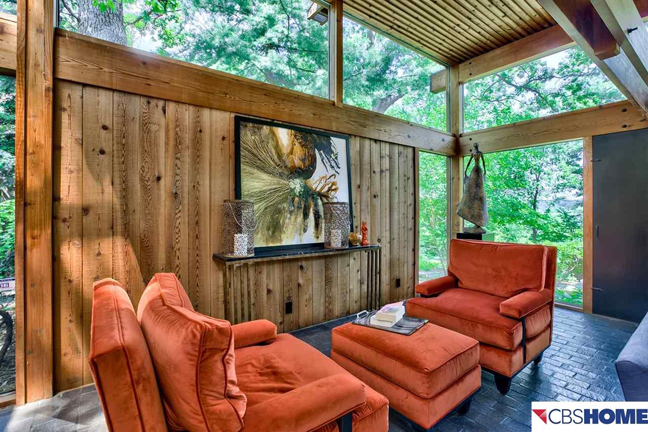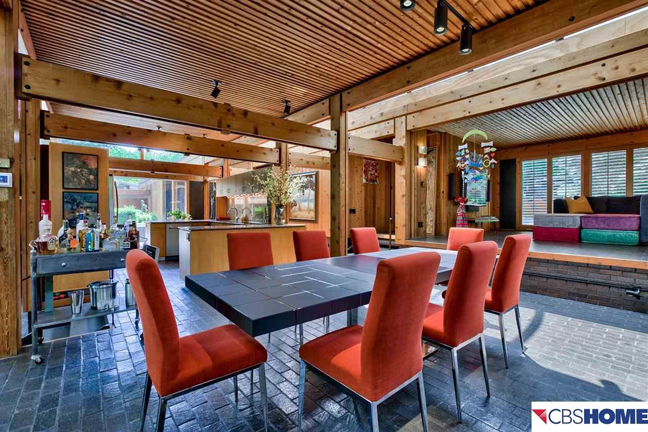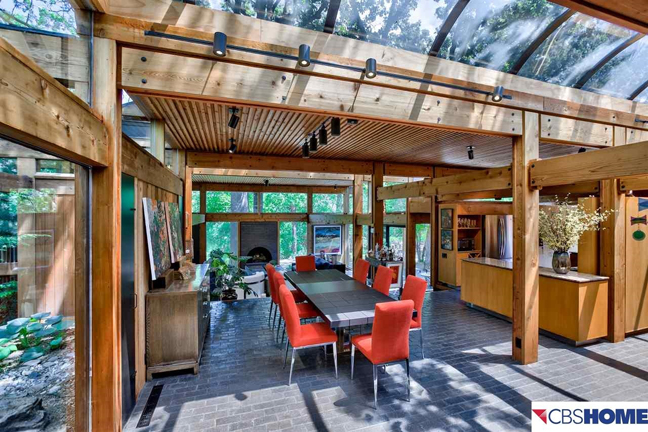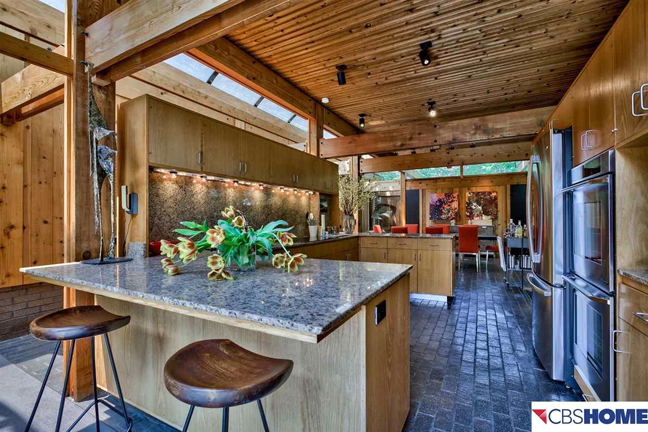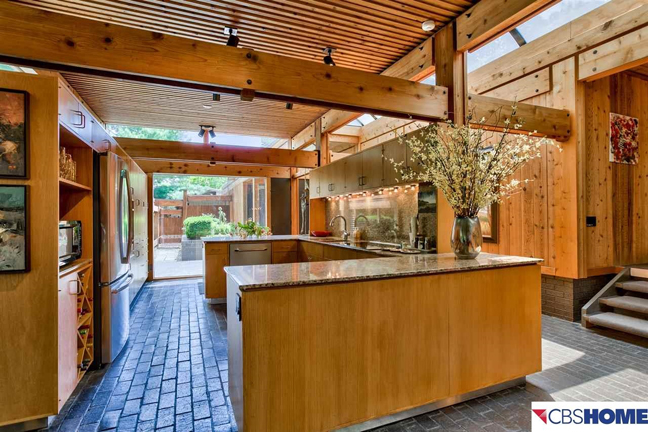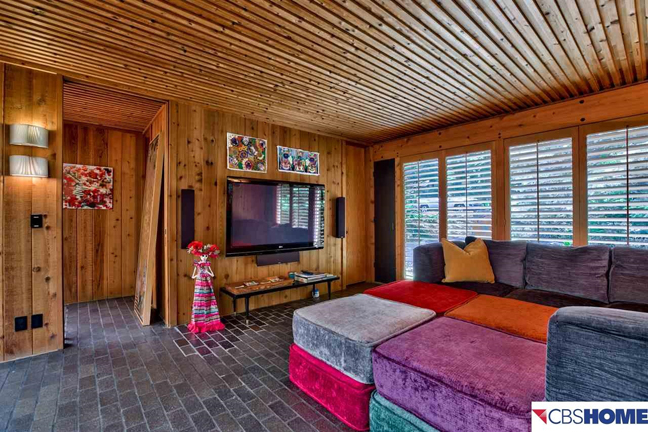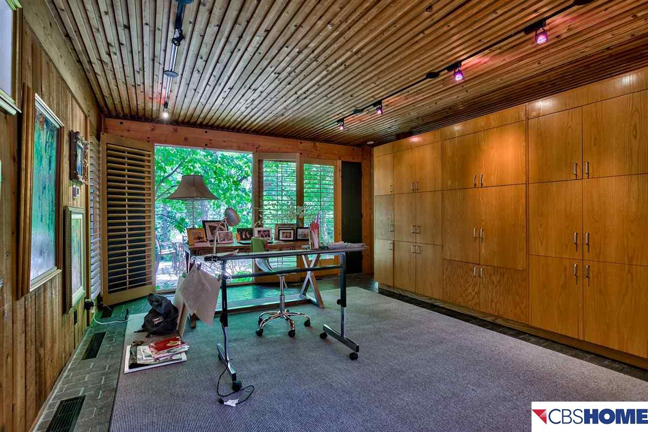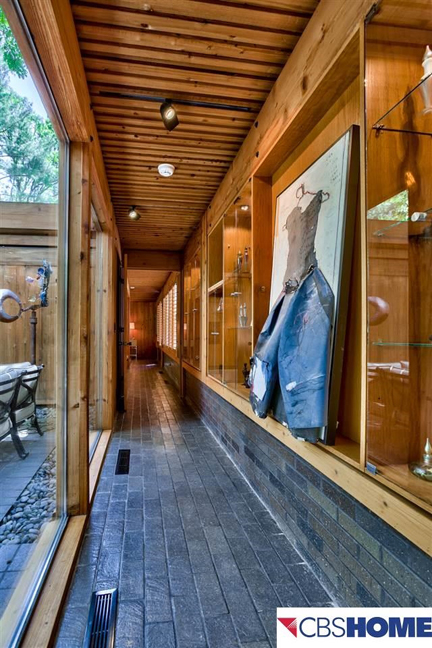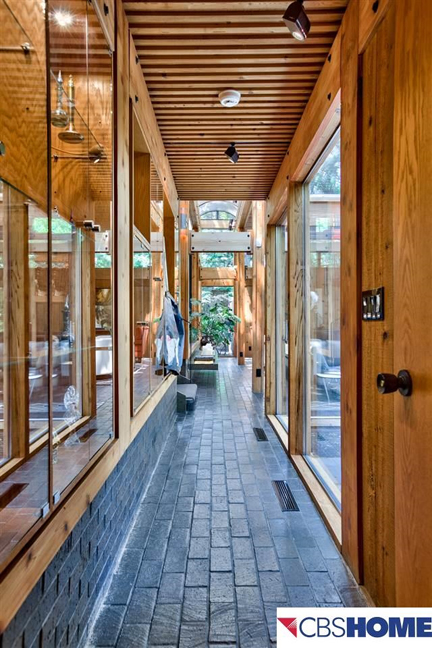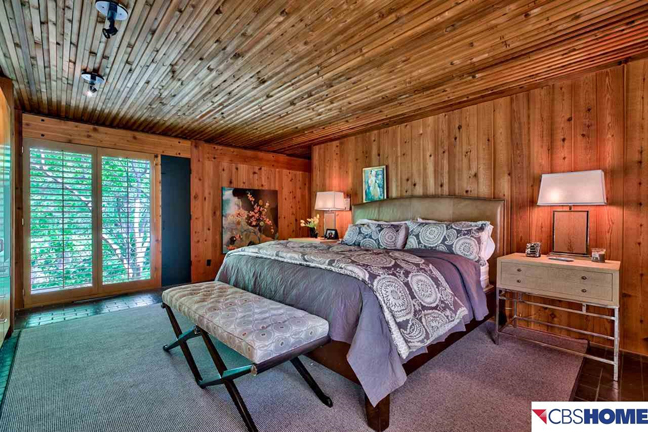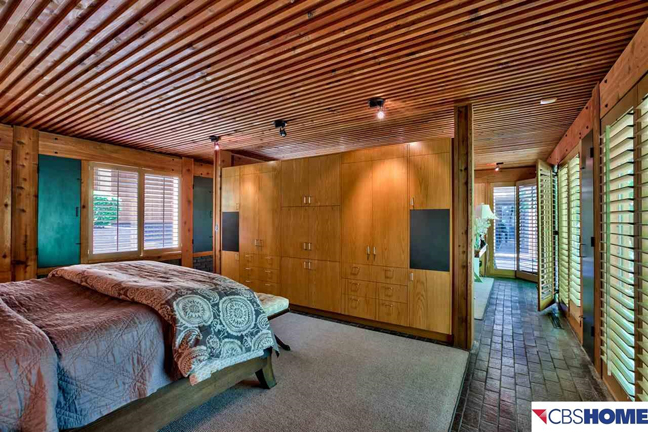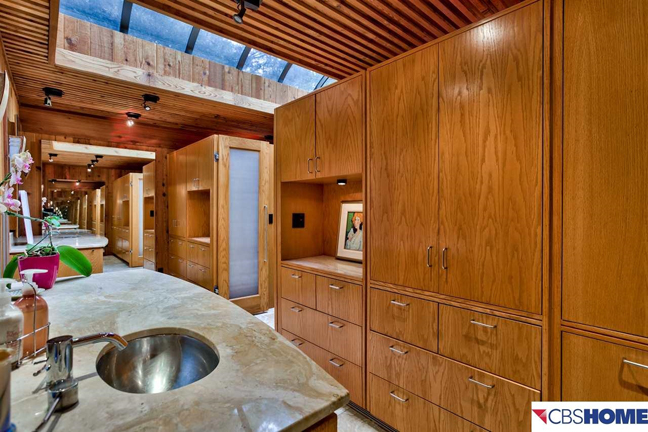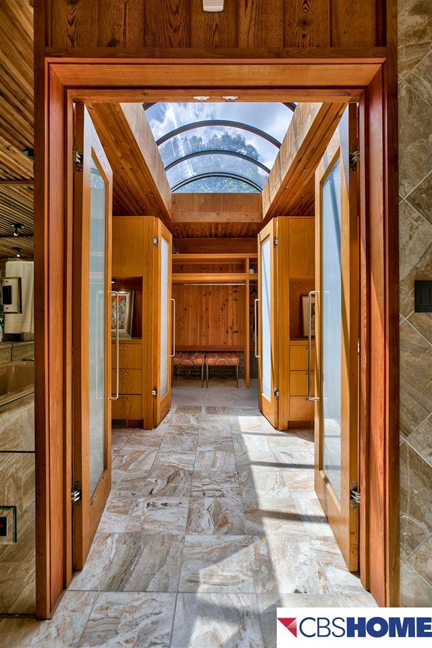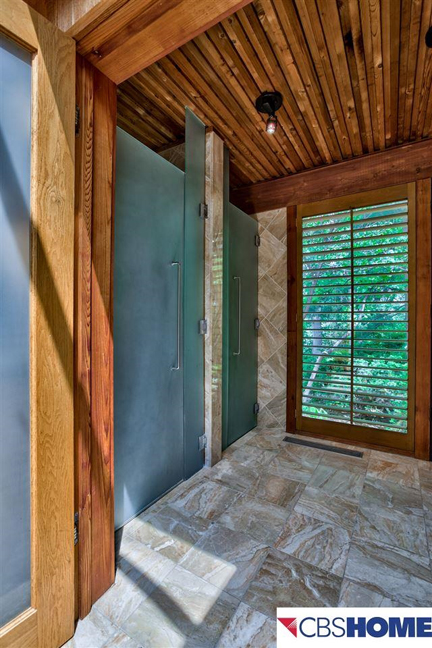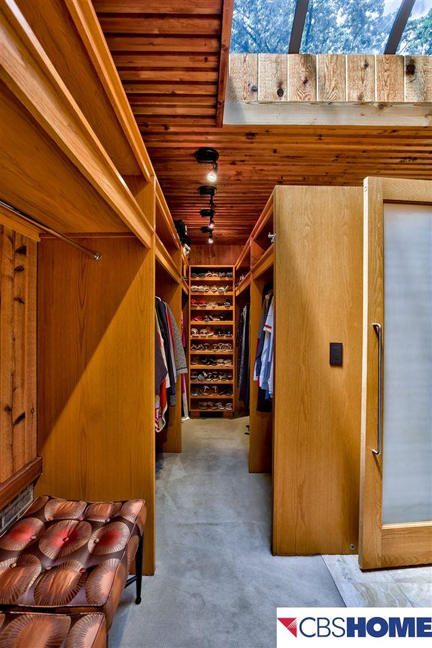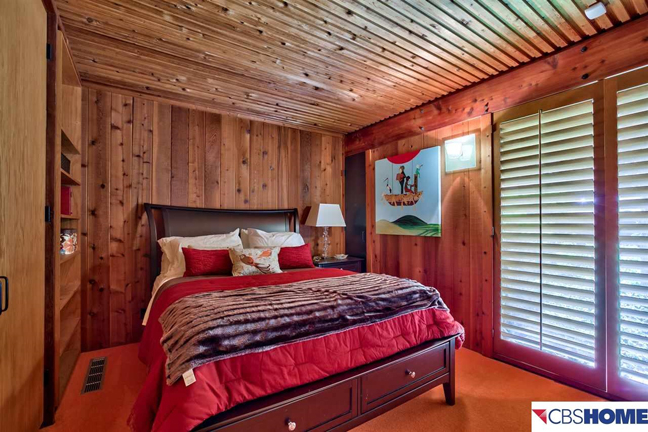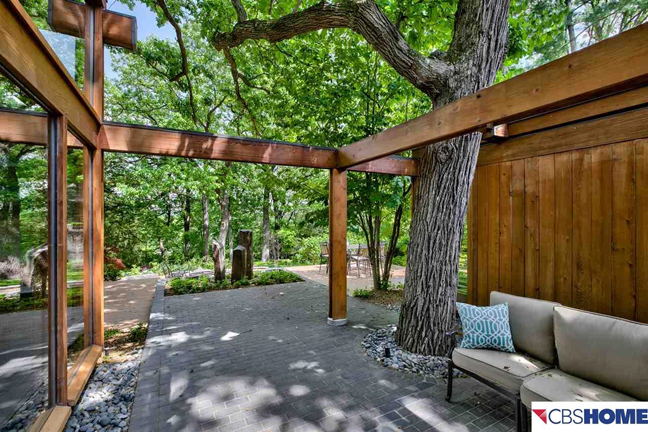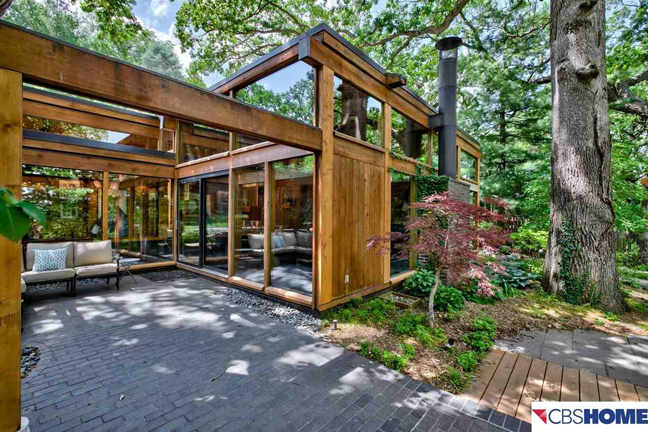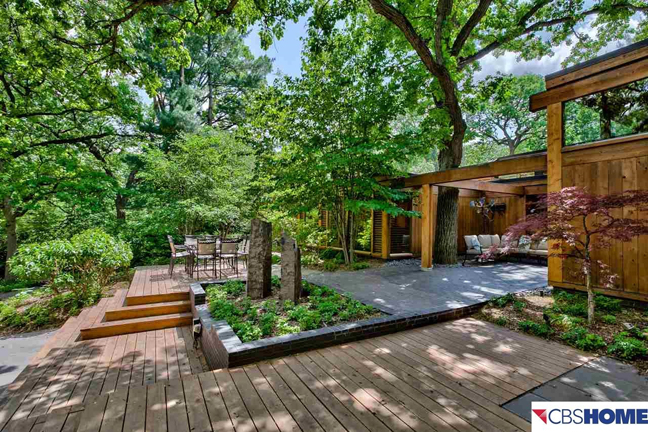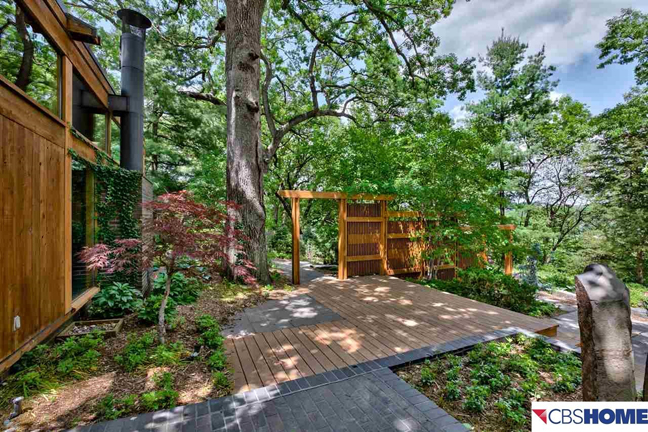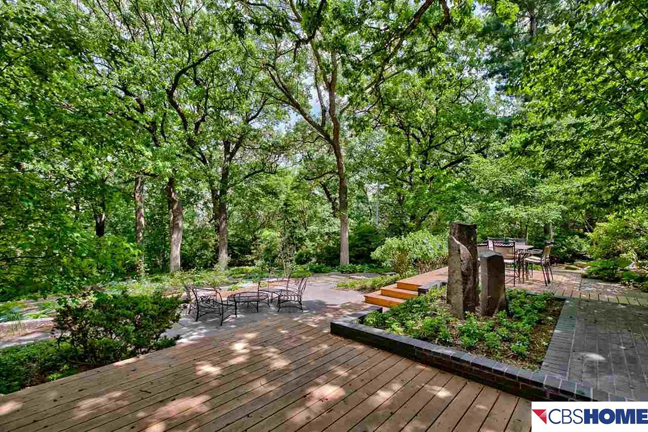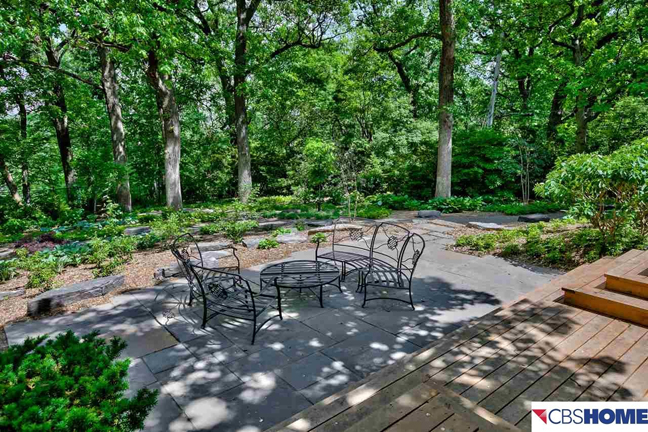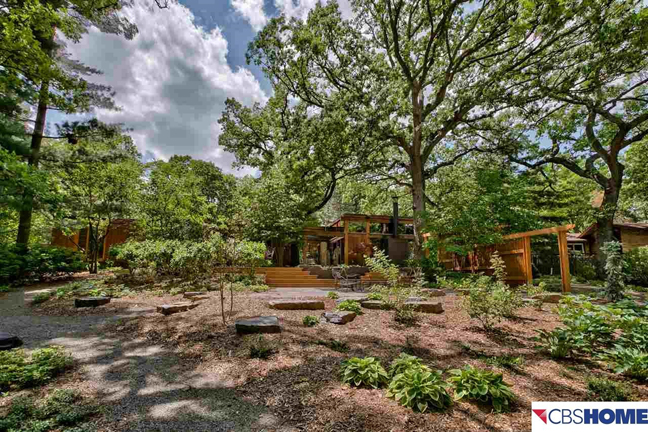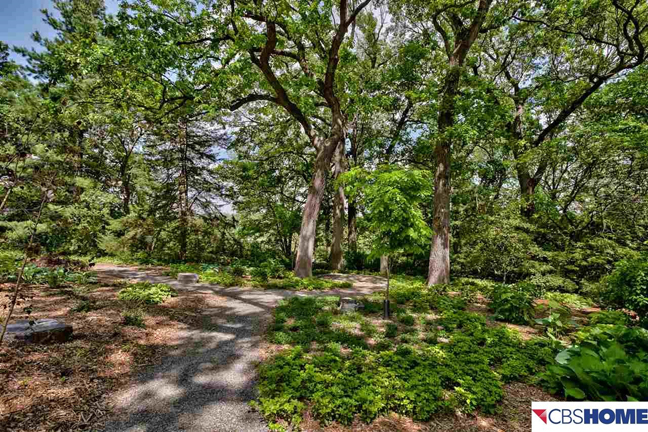 Other References and Fabulous Peeks at the Home
https://amandawhyusa.wordpress.com/2011/09/
http://www.theiconicspace.com/organicmodern/theiconicspace6
https://www.nytimes.com/slideshow/2017/06/14/realestate/what-you-get-for-700000/s/18WYG-slide-27O0.html?_r=0
A Brief History of the Area
Timberlane Estates entered the Omaha housing scene in approximately 1958 as a new luxury development, highlighted for its natural terrain. I tracked the development to the Schroeder Company. The fresh Timberlane Estates offered "beautiful, woodsy sites for luxury homes off of Center at 95th Street," as it was marketed in the 50s. The "Wooded Homesites" were promoted to appeal to the "Nature Lovers and Bird Watchers." "Come Build in the Woods." If these sweet words did not bring potential homeowners in like busy little bees, one spin down 95th would do the trick. Any woodland gnome would be sold and that includes my own woodland character, Mr. Cassette. He grew up very near here and spent a good amount of time on high adventure in these woods and those of Towl Park. I will confess this whole shaded area is our Cassette Dream World Pastime. So shaded, so dreamy. The air is serene and cool. Another advertisement from 1960 identified Timberlane correctly: "A Woodsy Fairyland, Quiet and Traffic Free." Rarely a car, to this day. Honestly, it does begin to get uncomfortable when one drives by as frequently as we do.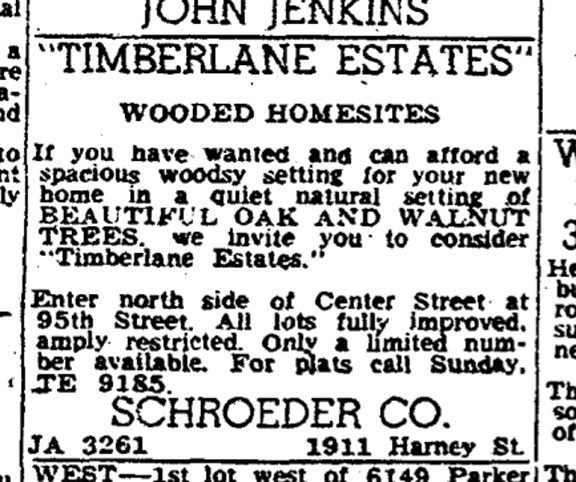 By 1962 there was a reward being offered "for return of the flat bronze sign 'Timberlane Estates' taken last week from 95th and Center Road size approximately 12X30 inches." If I know Westside High boys, this seems just their kind of prank. Even back in 1962.
Mr. Cassette shared that when he was growing up in the area, Timberlane Estates to Towl Park (to the east) was a woody wonderland. He remembered paths and backwoods hideaways known only to locals. He thinks that Towl Park was cleared of the dense trees in the 1990s–his friends thought to make it "less scary," in order to draw new pedestrians, roller bladers and families to the Big Papio Trail that winds through Omaha. When he looks at this whole area now, void of the Gamez, Putt-Putt and expanse of once dark woods, he says it is unrecognizable.
The Brief Neil Astle File
I had read in the summary of 2525 South 95th Circle that "Neil Astle won the National Architectural Award for this masterpiece." That sent me on a fun path to find the clues to Mr. Astle.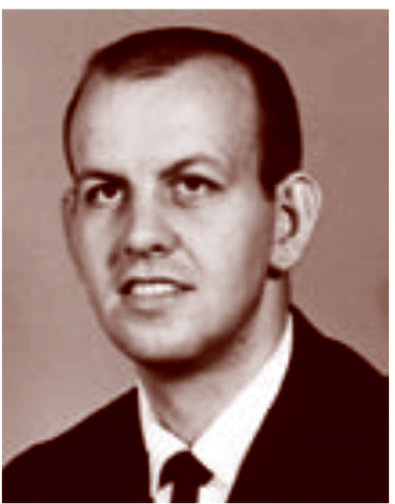 Neil Astle was a Utah architect who worked almost twenty years, during the middle of his successful career, in Nebraska. In the mid-60s, Astle came to the University of Nebraska at Lincoln where he was a professor and program director. He had been a professor of architecture at the Rhode Island School of Design, as well. While in Nebraska, he began his own firm, Neil Astle & Associates, Architects, later changing to Astle Ericson & Associates, after bringing on Nebraskan architect Ronald G. Ericson. Astle would eventually move back to Salt Lake City in 1981.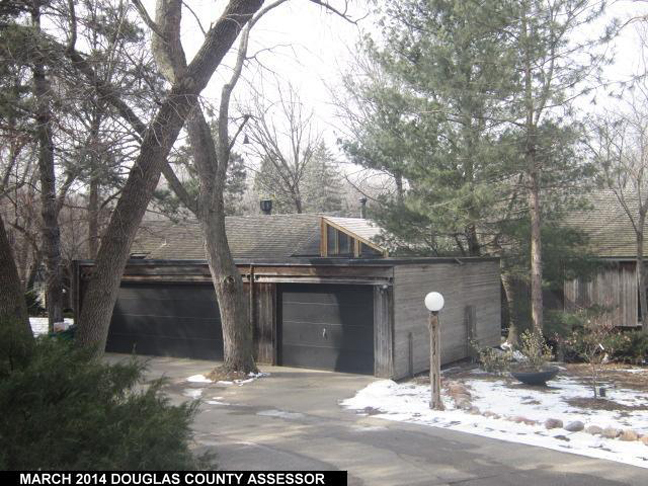 10906 Bel-Air Drive. Photo from the Douglas County Assessor site.
His most recognized local works were his award winning family home at 10906 Bel-Air Drive, the DeSoto National Wildlife Refuge Visitor Center, the Benedictine Monastery, the Mormon Trail Center and the Council Bluffs Midlands Mall.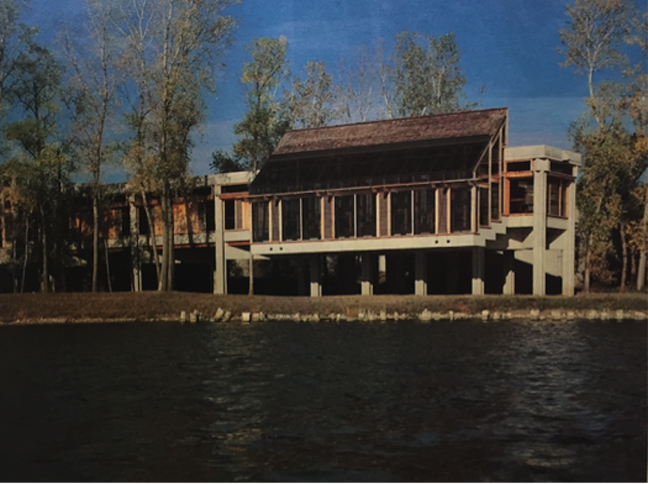 DeSoto National Wildlife Refuge Visitor Center.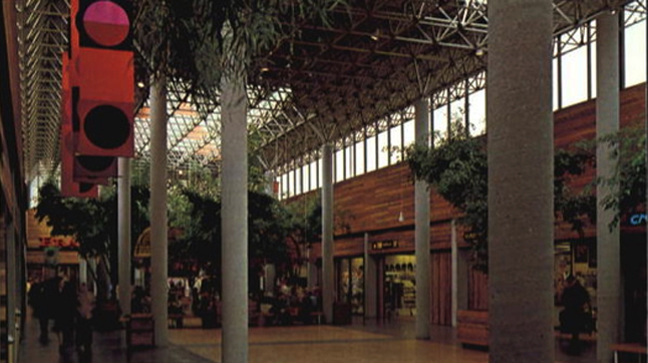 Midlands Mall in Council Bluffs.
In 1976 Neil Astle won regional first place honors for his design of Midlands Mall in Council Bluffs. Do you remember the wide, recessed and sunken areas of the mall with bright bursts of orange mixed with deep rustic horizontal wood tones? The trees and the hanging plants! I thought that was the coolest place in all the Midwest as a child. A place my Sunshine Family dolls continue to exist on that celestial 70s plane in my mind.
All of Astle's designs were noted for their natural wood features with sprawling International style, open terraces and gorgeous window walls. Astle was an architect's architect and he often received peer recognition for his designs. I tracked another of his contributions to the vertical stripes of natural cedar wood found on the exterior of his First National Bank of Council Bluffs remodel at 29th and Broadway.
Astle's Family Home
The heavily wooded, hilly Astle residence at 10906 Bel-Air Drive is a breathtaking wonder, erected in 1967. The largely cedar home features carpentry that Astle completed himself. I have heard a rumor that this home is for sale also?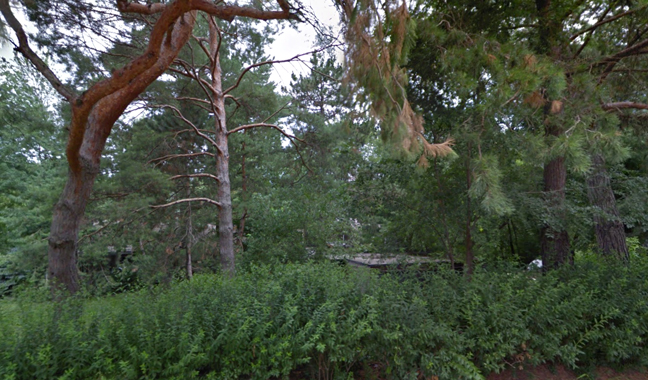 10906 Bel-Air is hidden in the trees. Go by and try to get a peek. My favorite past time.

Bell-Air design from the University of Utah archives.
Called an "all-wood home," I believe Astle was inspired by the Frank Lloyd Wright approach, no doubt having carefully studied the exact site for his house and maybe from there, his design grew, organically connecting the home to the land…even creating certain windows to unite the outdoors with the internal environ. This particular drawing of the home is very much in the International style. The interior with its focus on cedar and natural warmth has more of a Flat Roof Contemporary meets Organic House Movement feel.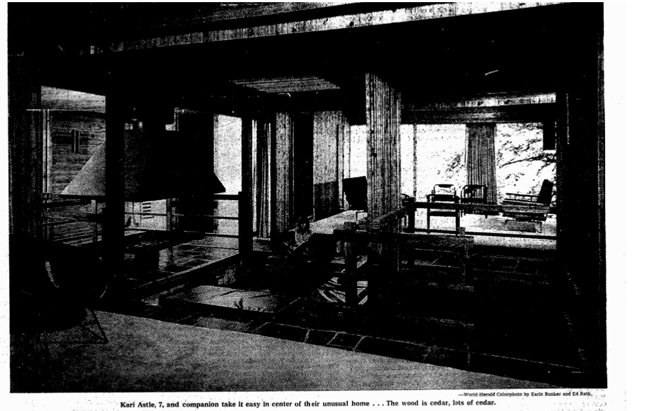 1976 OWH article about Astle's award winning home, featuring his daughter Kari and her young friend.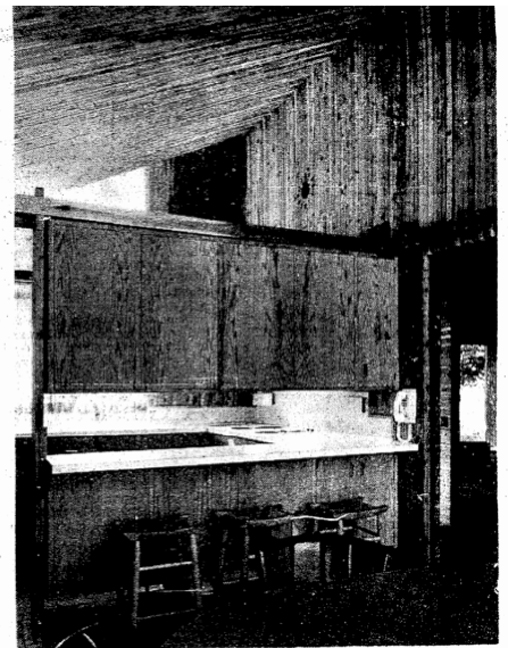 1976 OWH photo. The Astle kitchen. Gorgeous. This could be the inspiration needed to learn to cook, I thought for one second.
All of this glory and yet I was becoming frustrated at not being able to find proof that Astle won an award for the house at 2525 South 95th Circle….that is until later.
The Ball Design
Finally I found the award which also led to the original owners' name. Neil Astle & Associates, Honor Award for Distinguished Accomplishment in Architecture for the design of the Ball Residence, constructed for Mr. & Mrs. Dale Ball, from the Nebraska Society of Architects, November 1975.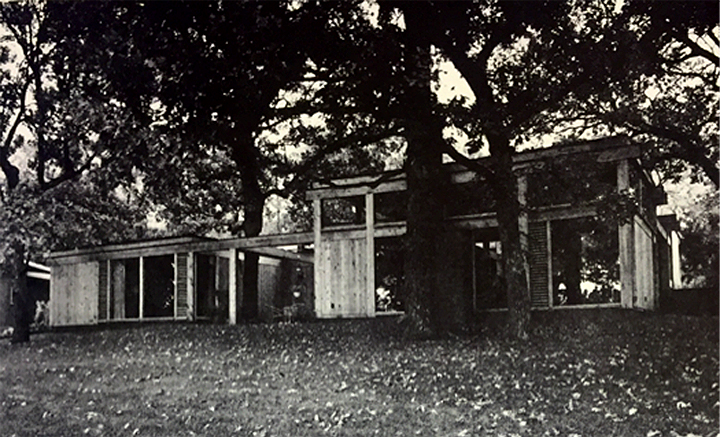 Photo of the Ball residence from the University of Utah archives.
Taken from the Neil Astle Papers, the "Ball Residence," Architectural Record (May 1977 from the Special Collections and Archives Department, J. Willard Marriott Library, University of Utah, Salt Lake City, Utah. "The large doses of daylight that reach the deepest interior areas give these spaces and surfaces a richness, a warmth and a tone that the plants play on an augment. From almost any vantage, the spaces are lively and expressive – and all the elements that contribute to the character of the Ball residence were achieved using the simplest of means."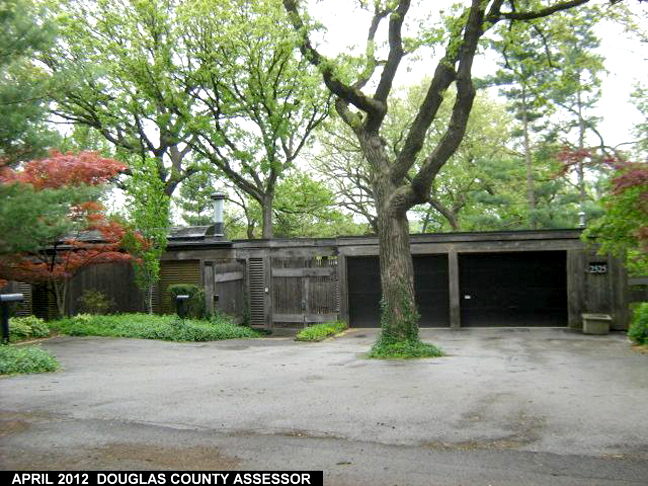 Photo from the Douglas County Assessor's site. The home has an Asian quality. Almost a proud flat-roofed Shogun quality.
"People Who Live in Glass Houses," House Beautiful's Building Manual (Spring/Summer 1978) reported, "The owners of the home wanted to achieve a space that maintained a relationship between the indoors and outdoors. In order to do that, Mr. Astle, 'punctuated both walls and roof with extensive amounts of glazing. Adapted to the sloping site, the house was designed in three parts that step down the terrain. Running laterally through the house to make these divisions are skylit [sic] corridors.'  Additionally, courtyards walled with glass and covered walkways throughout the house were created in order to achieve this indoor/outdoor relationship."
The Dale Ball Connection
After finally finding the original owner's name, I knew I needed to do some detective digging. I found that Dale Ball was the President and owner of the First National Bank of Council Bluffs. This was the bank that had hired Astle to create their updated façade, mentioned previously. Additionally Dale Ball was president of the Midland Corporation, which coincidentally owned the First National Bank of Council Bluffs. Dale's wife, Sylvia, was elected to the Board of Directors of the First National Bank and she was also the Vice President of the Midlands Corporation.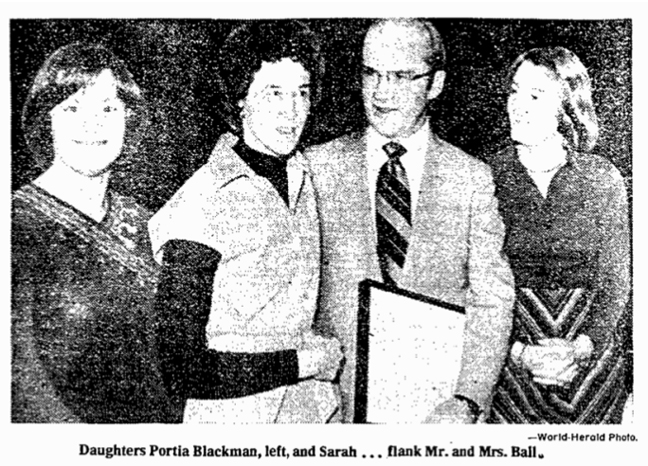 1976 OWH article honoring Dale Ball Day in Council Bluffs. Mr. Ball is shown here with his daughter Portia, wife Sylvia, and daughter Sarah. He also had a son Alan and another daughter named Leah.
Dale later became known as the Bluffs Urban Renewal Developer or "banker turned developer" as the papers called him. Midland Corporation was behind the Midlands Mall in Council Bluffs and a number of residential developments. The couple would later sell their controlling interests in the bank and pull up stakes for Sante Fe, New Mexico where they would operate another bank.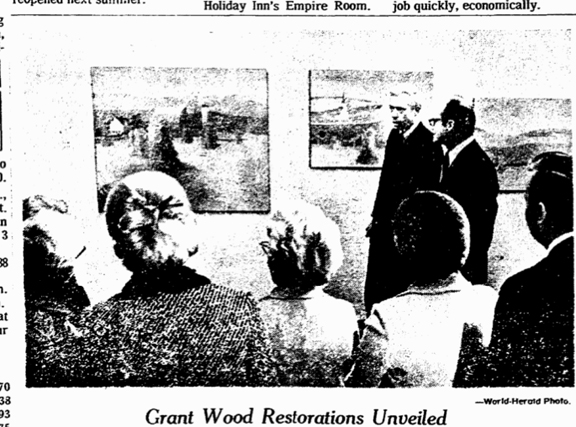 OWH photo from December of 1971. Ball is shown standing with the mayor of Council Bluffs.
The Balls loved the arts. Sylvia was active in the Tuesday Musical Concert series and Dale was on the Joslyn Board of Trustees. Dale was the one who famously instructed his staff to rescue or personally rescued (differing stories) portions of a large Grant Wood mural from the walls of the Council Bluffs Hotel Chieftain dining room that was to be gutted. Dale had the work restored at the Nelson in Kansas City and would later hang at First National Bank of Council Bluffs.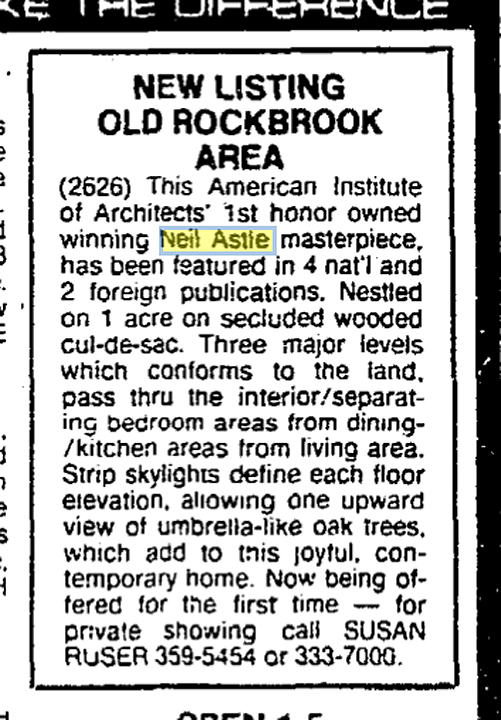 June 12, 1982 listing from the OWH. Note that it reads 2626, instead of 2525.
It made perfect sense that this couple would be drawn to Neil Astle and his visionary exploration of wood as a building material. They obviously embraced his style and I would say the Balls became Astle's greatest advocates-patrons in this region. I found at least three projects they had hired Astle for and there may be more. But by 1981 the Balls were ready to move to Sante Fe. They would sell their 95th Circle dream home collaboration with Neil Astle. It is notable that Neil Astle also left Omaha for Utah in 1981. Dale Ball (1924-2016).
Although he was only here a very short while, Neil Astle's contemporary vision profoundly impacted architecture in Nebraska. For the architectural novice, I believe Astle's message was to slow down and observe the raw, natural beauty within his spacious, contemplative designs. For those educated in architecture, Astle's designs pushed assumptions in building, investigated the wood lap joint, tested the limitations and the potential of wood. His designs also displayed an early exploration in green solutions, as well as incorporating systems theory, where every element links as one. My hat was off to him. I learned so much on this investigation. We don't often see such a strong vision, integrity, respect for placement in the environment and architectural dreams every day in Omaha. Neil LaMonte Astle (1933-2000), Architect. http://utahcfa.org/architect/neil-lamonte-astle
**Update of August 1, 2017** Possibly the greatest thing about writing these stories is the incredible emails and feedback I get from all of you. You can't imagine what it means to me to be able to hear your personal family stories and insights. That's what it is all about, right? I received a fantastic email from Neil Astle's son, Calvin Astle and he was so generous to allow me to share these details with you.
From Calvin's email: "Neil was my dad. I was an apprentice carpenter working for a master carpenter, Bill Hayes. We built the Dale Ball residence. Our home at 10906 was a wonderful place to grow up and was designed so that our family was able to construct it with the help of one of dad's students. Truly an innovation in design in the fact that the genius of its simplicity allowed us to undertake such a task. Bill Hayes, the master carpenter, was in fact a personal friend of Neil's and they would consult each other from time to time. Neil thought highly of the bulk of the tradesman and I saw him shake the hand of more than one laborer. He do not place himself above a man who earned a living with his hands, in fact when he taught at UNL, in order to receive an honorary grade in his master's program his students were required to work part time in one of the trades. He believed that respect was a great motivating factor in the cooperative effort it took to create a structure of the highest quality and without that his works would be less appealing to those that witnessed them."
I was struck with Neil's actions being in line with his values, in turn with his design philosophy of Systems Theory.  As I wrote to Calvin, this only made me more smitten with Neil Astle.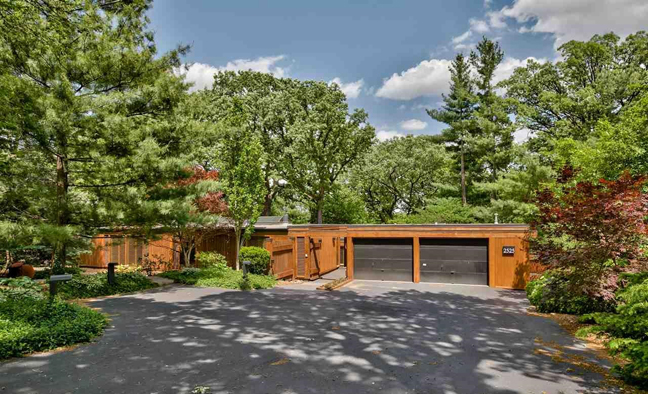 I welcome your feedback and comments on 2525 South 95th Circle, Timberlane Estates, Neil Astle, the Dale Ball family and the Contemporary Movement. To comment or read others' comments, please scroll to the end of this page. If you would like to correspond with me privately, please do so at myomahaobsession@yahoo.com or in "Contact." But be assured, everyone would love to read what you have to say and it makes the conversation more fun. You can keep up with my latest investigations by "following" myomahaobsession. You will get sent email updates every time I have written a new article. Also join My Omaha Obsession on Facebook for more fun conversation with fellow obsessives. Thank you Omaha friends.
© Miss Cassette and myomahaobsession, 2017. Unauthorized use and/or duplication of this material without express and written permission from this site's author and/or owner is strictly prohibited. Excerpts and links may be used, provided that full and clear credit is given to Miss Cassette and myomahaobsession with appropriate and specific direction to the original content.