There is a worn 1963 photograph I had stashed away in a tissue-y sleeve in my desk for this very day. The image revealed the long ago, northeast corner of 15th and Howard, a building no longer standing. On the whole, fictitious. Like a Jim Jarmusch movie set, this glimpse into the Downtown Omaha of my dreams showed beyond doubt a portal once filled with characters and smoky haunts. I would study the clues for years but never advance the case.
The Hotel Carlton's once weighted, neon-lit, canopy hung by two remarkably puny chains from the center of the old Sheely Block. Pat's Place, a bar next door, cued what looked to be a perfect, darkened hideaway with its bevy of nods and winking markers to just the right habitué. A quiet, nondescript tailor shop was wedged between businesses; a low-slung truck stationed out front on 15th gestured a yet undetermined hint. But it was the bay right on the corner that held my gaze.

Magnified for your obsession. The Carlton Hotel at 417 South 15th Street on the northeast corner of 15th and Howard Street. Next to the main entrance to the right are Pat's Bar and the Crooked Ear Coffee Shop. This is now a parking lot. Creator: Savage, John (1903-1989). Publisher: The Durham Museum. Date: 1963.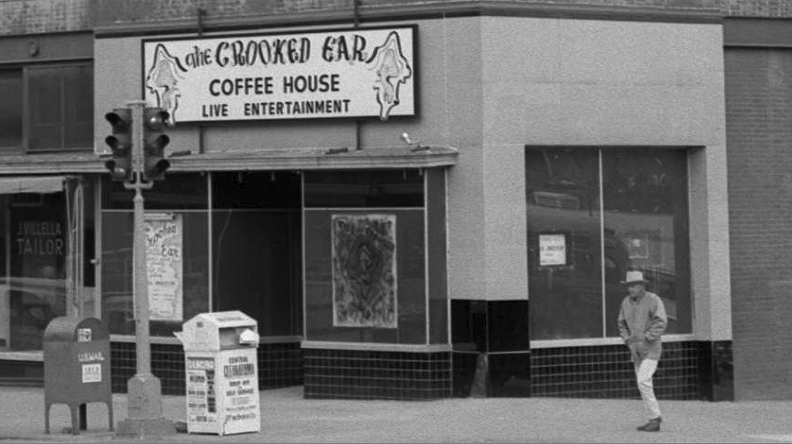 Another shot, this one with an interesting character. The Carlton Hotel at 417 South 15th Street on the northeast corner of 15th and Howard Street. Creator: Savage, John (1903-1989). Publisher: The Durham Museum. Date: 1963.
Clever black pipes appeared fashioned to steady the strangely, fantastic, makeshift sign. It read The Crooked Ear Coffee House Live Entertainment. The queerly crafted marquee looked hand painted, surely dreamed up by a Bohemian type and flanked by two memorable, squiggly, namesake ears. It was all very artsy and wonderful. Large retail style windows offered a poster with small font–perhaps advertising up and coming entertainment. The southern window submitted a Pollock-ish painting for pedestrians. I estimated the foundation of the space was resurfaced decades earlier in a shiny, glazed, blackish tile. Like Knows Like and I savored that photograph. I perceived the off-center, Crooked Ear as an unorthodox whistle to the underground of any time period.
After a recent chance meeting with a gentleman I shall call Doctor D, The Crooked Ear came across the ol' teletype once again. Doctor D and I were talking about John Prine, truth be told, which led to further colorful discussion of Omaha's early folk scene. That is where The Crooked Ear entered stage right. Doctor D would also let on that Denny Whelan had owned The Crooked Ear and was ushering early folk acts to Omaha through his coffeehouse. He seemed to remember Leo Kottke and Mama Cass having darkened the small stage of the venue. I was smacked-all-a-gob. I grabbed my magnifying glass, a shovel, a flashlight and headed out into the cobwebbed archives. Now where was that photo? I Was On The Case!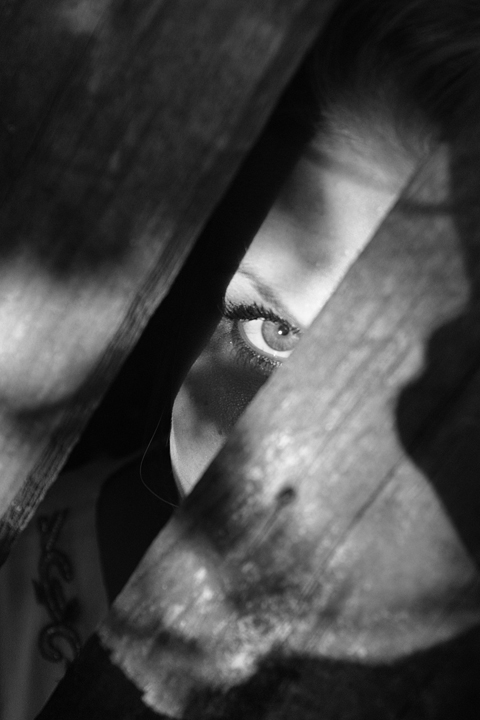 The Beats
I am certainly no expert on the Beat Generation but I do know that Jack Kerouac is upheld as The Writer of the time. New York City and its subsequent coffeehouses were the cultural center of this spontaneous, underground, youth movement offering up poetry readings, live folk music, bitter espresso, chess games, intellectual discussion and artistic pursuit, debate and dance…it was a 1950s version of the English coffeehouse of the Enlightenment. That might actually be a loose connection, dependent on who you speak with. Black coffee and all night happenings and who knows what else?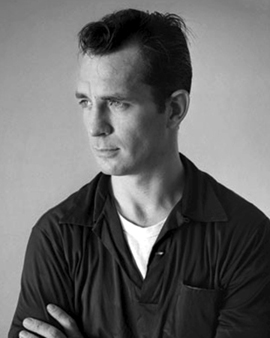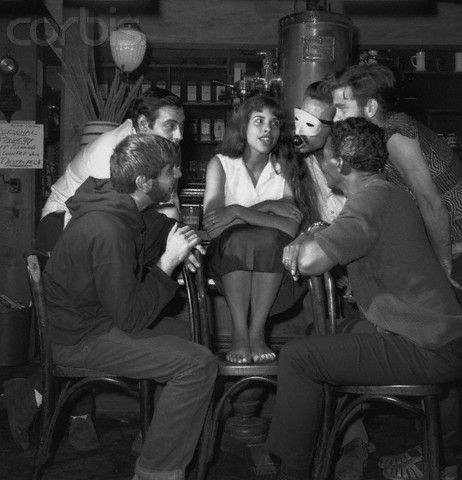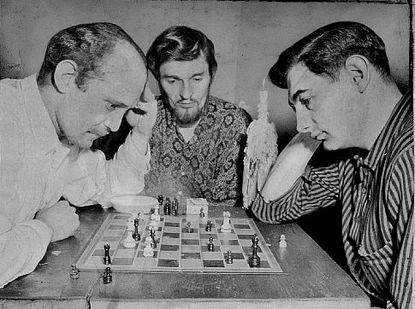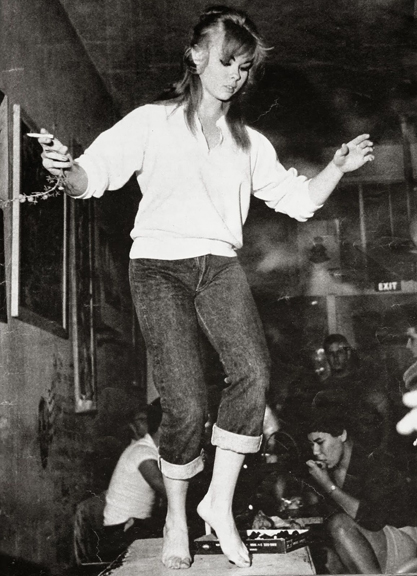 The New Scene of Omaha
The story goes that in the spring of 1962, Denny Whelan, then a 26-year-old salesman, got a long distance call from an old friend, ex-Omahan, John Urquhart. John was living in Kokomo, Indiana and running a coffee house. Urquhart suggested starting one up in Omaha with Whelen. Whelan asked, "What's a coffee house?" By May of 1962, the boys opened their Staccato Coffee House at 1703 South 10th Street.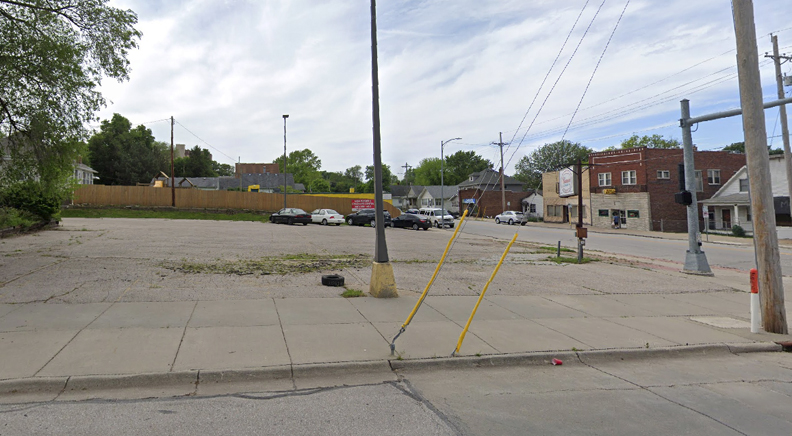 Although non extant, I tracked this former address to an empty parking lot at 10th and Hickory. The lot is catty corner to my favorite Olsen Bake Shop but serves as parking to the Omaha institution, Casio's Steakhouse further to the north at 1620 South 10th Street. I tiptoed through the archives and discovered the Staccato address had been a barbershop in the early 1900s into the 1920s with a five-room apartment above. It would work as a beauty shop, a variety of stores and a bar by the 1930s. In 1945 Joseph Casio had bought it and filed application to sell beer and liquor from the premises. Was it another Casio's offshoot? If anyone remembers the Staccato Coffee House or the strip of buildings, I'd love to hear more about it. For more on this part of town, check out my previous casework: https://myomahaobsession.com/2019/07/22/finding-rose-lazio/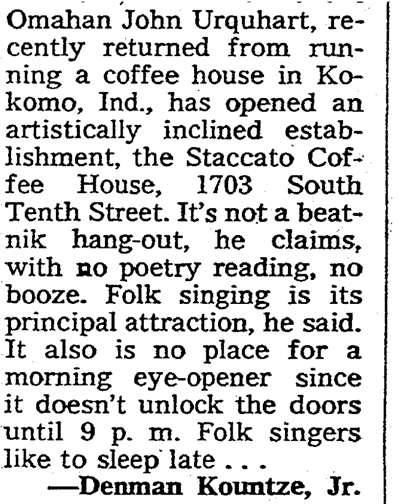 OWH May 30, 1962
According to Whelen, the Staccato opened at the same time as a place called The Grapevine at 1011 Farnam Street. Although no longer an address, I pinpointed the former Grapevine den to a strip of buildings between 10th and 11th on Farnam, just south of the Central Park Mall.  The Grapevine was a true beat hangout and there was no denying it. It drew in the cool cats, unfortunately as much as it signaled to the straights—the police and the juvenile court were all over it. The Grapevine was eventually forced to close for "failing to meet fire ordinances."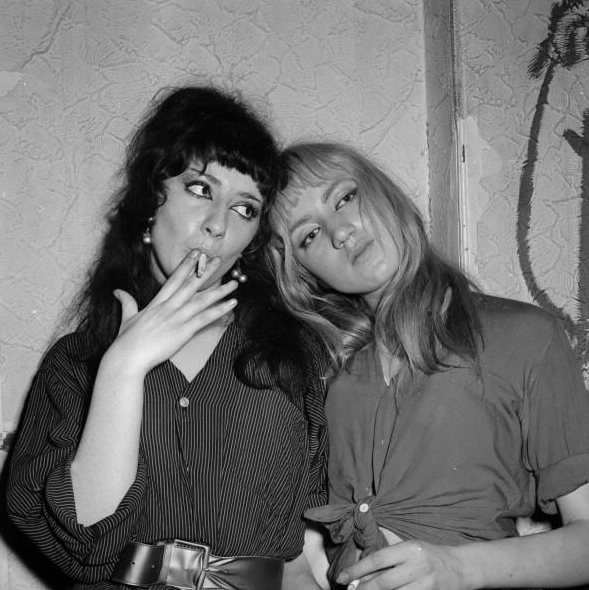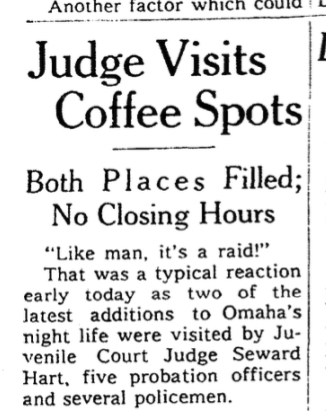 OWH June 9, 1962: Court Judge Seward Hart, five probation officers and several policeman "checked" The Grapevine at 1011 1/2 Farnam and The Staccato Coffee House at 1703 South 10th Street. "Both opened several weeks ago as 'coffee houses' that is, places dealing only in strong coffee and off-beat activities. Musicians, singer, poets and their followers have been gathering until the wee hours 'appreciating the finer things,' as one patron put it. The object of the visit according to Judge Hart was to 'see what sort of places these are and more important, to see if probation restrictions are being violated.' Several juveniles on probation were found in the spots recently. 18 youths under 18 at the two spots were found after midnight. The Judge said he was 'sure there's a violation' of the city ordinance governing the number of occupants of the buildings. Both spots were crowded that night." Vice Detail Sgt. Louis Kostka stated his men had found no violations. "That's the trouble. There aren't any ordinances covering these places. There should be some sort of law forcing them to close at some hour. As it is, they run all night." He pointed out that since no liquor is served, the coffee houses operate under the same laws as restaurants.
The Crooked Ear Comes Alive
At that point Urquhart and Whelan's Staccato joint was under the hot spotlight and the owner of their building suspiciously forced the coffeehouse out "on grounds that the crowds coming to and going from the place were noisy." A few months later, in August of 1962 Whelan and a new partner, Dale Dunn, opened The Crooked Ear at 423 South 15th Street.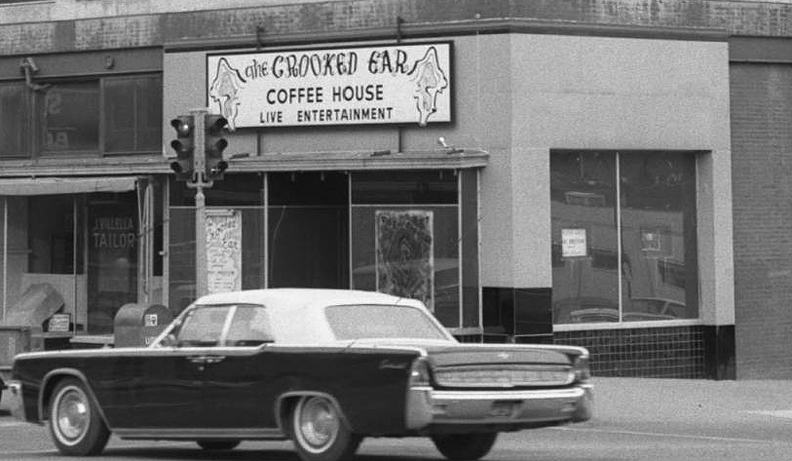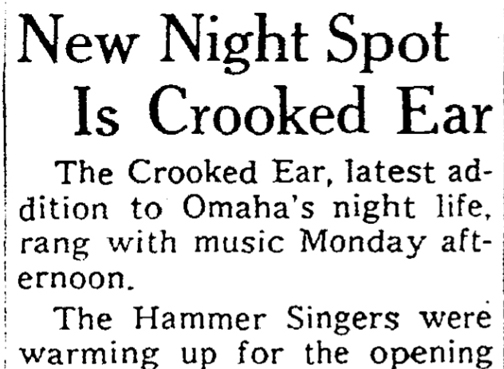 August 21, 1962 OWH: New Night Spot is Crooked Ear. "The Crooked Ear, latest addition to Omaha's night life, rang with music Monday afternoon. The Hammer Singers were warming up for the opening of the new coffee house at 423 South Fifteen Street. Denny Whelan, the proprietor and a partner in the former Staccato Coffee House, said the doors will open Tuesday night. He described The Crooked Ear as 'a night club with absolutely no hard liquor.' He said he hopes the new club will attract customers of all age groups. Monday afternoon authorities visited the place on permit inspections."
A Briefer than Brief History of 423 South 15th
The Crooked Ear would discover the corner bay within the Hotel Carlton. This was at a time when Omaha's Downtown had a gazillion behemoth buildings and a great space could be rented on the cheap. For those stroking their beards and adjusting their pipes about the Omaha Police Station directly to the south of The Crooked Ear, check out my previous investigation for a deeper dig on this whole area. https://myomahaobsession.com/2018/09/16/i-wish-i-would-have-gone-to-1512-howard-street/
The 1890s building was the original site of the Woodmen of the World on the northeast corner of 15th and Howard Street. This later became the Sheely Block and then the Carlton Hotel. It was also labeled the Sunderland Block? The Omaha Ice and Cold Storage rented The Crooked Ear bay in 1911. By 1913 Sam Newman's wallpaper, decoration and house painting enterprise had signed the lease.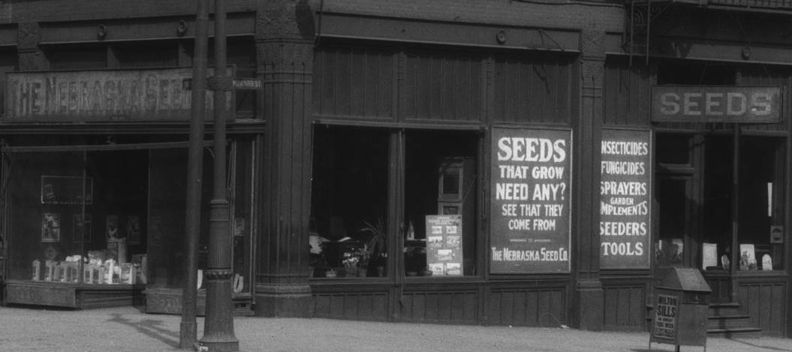 1927 Nebraska Seed Co. Exterior of the Carlton Hotel at 15th and Howard Street. Creator: Bostwick, Louis (1868-1943) and Frohardt, Homer (1885-1972). Publisher: The Durham Museum. Date: 1927-04-04. The Nebraska Seed Company was at this location into the 1930s.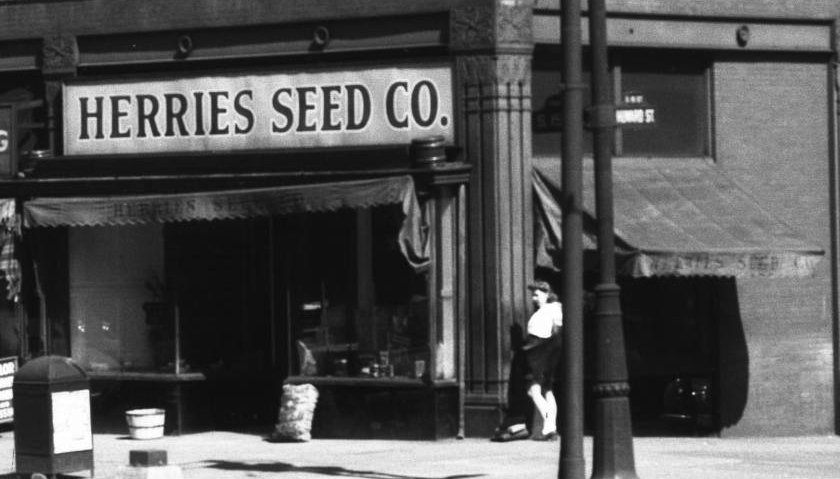 Herries Seed Exterior of the Carlton Hotel at 15th and Howard Street. Creator: Bostwick, Louis (1868-1943) and Frohardt, Homer (1885-1972). Publisher: The Durham Museum. Date: 1942-04-23. Another seed company. But who is that ravishing woman?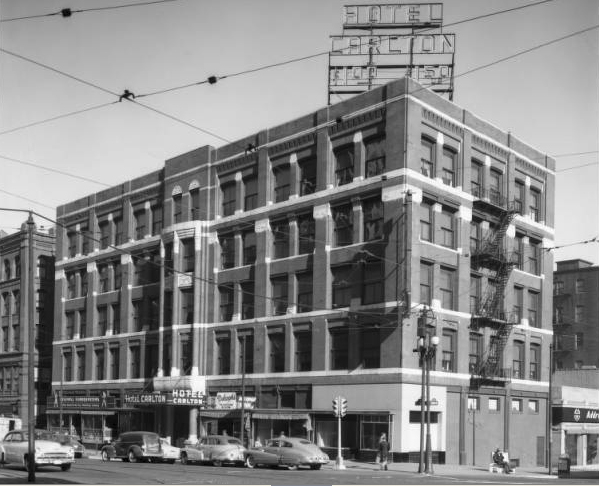 By the late forties, The Crooked Ear rental space was an empty bay. Exterior of the Carlton Hotel at 15th and Howard Street. Creator: Bostwick, Louis (1868-1943) and Frohardt, Homer (1885-1972). Publisher: The Durham Museum. Date: 1949-11-17. Note the new facade.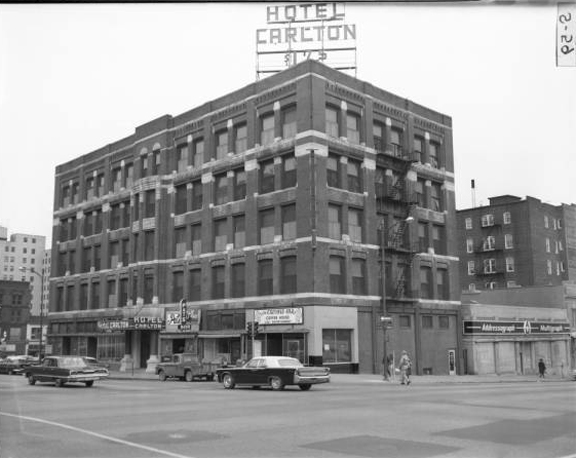 The Carlton Hotel at 417 South 15th Street on the northeast corner of 15th and Howard Street. Next to the main entrance to the right are Pat's Bar and the Crooked Ear Coffee Shop. This is now a parking lot. Creator: Savage, John (1903-1989). Publisher: The Durham Museum. Date: 1963.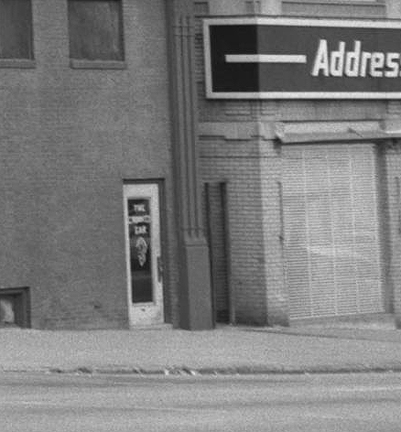 For those who like little details. Look at The Crooked Ear's south facing, load-out door. A big ear.
A Very Brief History of the Crooked Ear
Doctor D explained The Crooked Ear had pillows on the floor, where people sat and listened to music. He also mentioned the northeast corner of 16th and Leavenworth being the location of another fantastic coffeehouse, which I tracked to that of The Third Man. More on that later.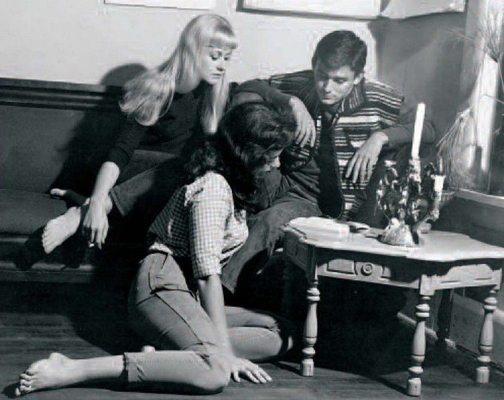 Cass Elliott, later known as Mama Cass when she was in the Mamas and the Papas, played early on at The Crooked Ear. Cass and her "husband," once District 66 grade school music teacher, Jim Hendricks and Tim Rose would form the folk group, the Triumvirate.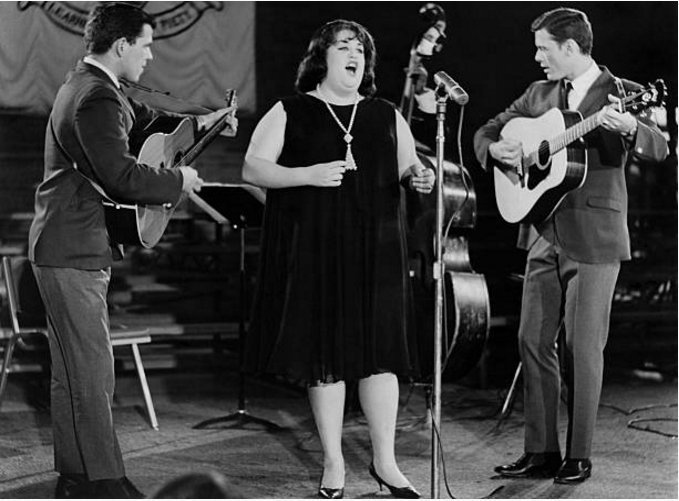 The trio later changed their name to The Big Three (The Big 3 on record) and would go on to appear on Hootenanny and other television variety shows. Miss Elliott and Hendricks were never officially married but common law wed, in the world of the hip, if you know what I mean. The Triumvirate first played The Crooked Ear and then at The Third Man. "Customers sat on cushions or low-slung chairs, listened to folk music and sipped esoteric concoctions such as spiced espresso, cappuccino, and "café macha." Mama Cass was noted for being "very quick with the funny ad-libs and was always bantering back and forth with the crowd."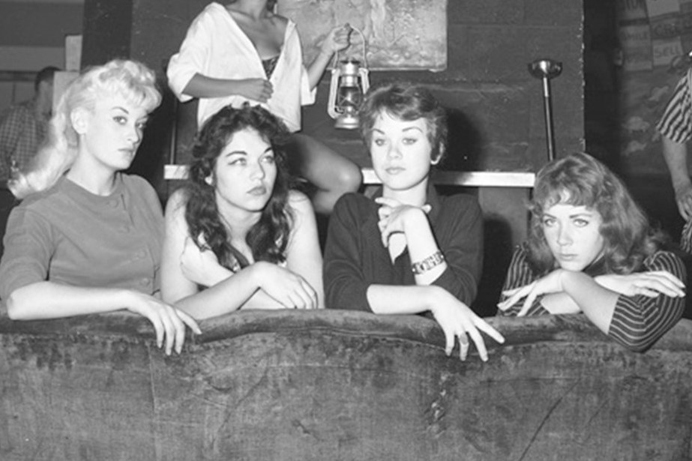 Years later Denny Whelan would explain The Crooked Ear as typical of entertainment institutions that flourished during the 1960s and then faded. His coffeehouse served various coffee-based concoctions as well as hot chocolate and hot cider and "booked Playboy Circuit entertainers, including Ella Fitzgerald, the Limelighters and the Kingston Trio." I didn't exactly find those big names in my searches but told myself it is often hard to track the underground scene in any day. However it wasn't hard to find that The Crooked Ear definitely made a regional, if not national, impact.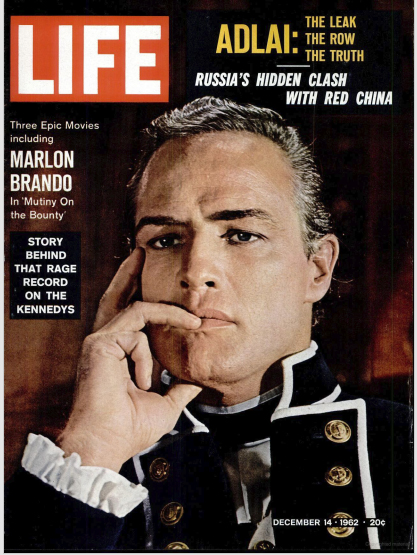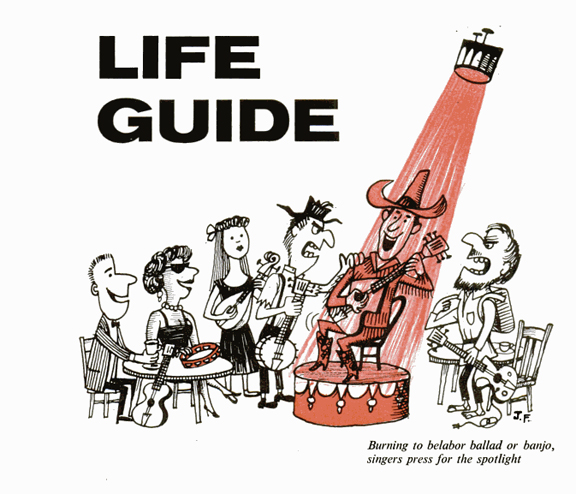 LIFE Magazine namedropped our little coffeehouse obsession into their December 14, 1962 story. "So rampant is folk music today that a new sort of night spot set up especially to nurture it is peppering the countryside. The coffeehouse—sometimes a cellar, more often a barn like upstairs room—bears a weird name, like Omaha's Crooked Ear or St. Louis' Jacks or Better. It serves beer or cider or coffee, all laced with gobs of melody. Big name singers nowadays move around easily from coffeehouse to nightclub, hotel or formal concert hall, and the Guide this week alerts you to some promising holiday appearances. Almost all of the coffeehouses hold weekly hootenannies, where the rankest amateur can bawl a verse or plunk a banjo."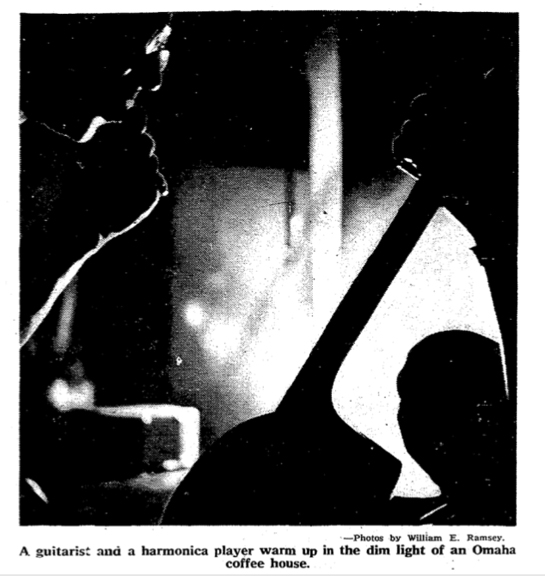 OWH 1963 Omaha coffeehouse scene.
In his book, Folk Music USA: The Changing Voice Of Protest Ronald D. Lankford wrote, "Small towns across American now had their own little folk scenes, from the Jolly Coachman in Council Bluffs, to the Crooked Ear in Omaha." Michael Fedo's 2014 book, Zenith City: Stories from Duluth, gave another Crooked Ear mention. "With my partner, Dan Kossoff, I enjoyed a brief but heady run as a folksinger during the early 1960s. We played throughout the Midwest, appeared on numerous college campuses and marqueed at the old Padded Cell in Minneapolis and the Crooked Ear, a coffeehouse in Omaha. But while I was earning up to $75 per night in those early days, another native of Duluth, Bob Dylan, was picking up mere pocket change." From the 1997 release, The Spirit of the Sixties: Making Postwar Radicalism by James J. Farrell:  "On the East Coast, New York's Greenwich Village maintained its tradition as an American arts center with clusters of cafes, cinemas, bookstores and theaters. Included among them were Le Metro Café, Café Wha?, the Gaslight Poetry Café, Gerde's Folk City, Café Reggio, the San Remo and the Bitter End. These cafes and coffeehouses attracted pets, writers, painters, actors and activists." Noting the coffeehouse culture of other cities that introduced Bohemians to Beat poetry, politics and local singers, Farrell wrote: "In Joliet, Illinois folksingers gathered at the Know Where; in Omaha, both The Third Man and The Crooked Ear catered to a Midwestern avant-garde." The Crooked Ear also had a walk-on in I Heard My Country Calling: A Memoir by James Webb. My god, a heart-wrenching story, as Webb describes "the rearview window" of Omaha disappearing forever from his life. "Gone in a space of a day were the long, gun-toting hikes to the river, the afternoons and weekends working at the commissary, a teenager's nervous pool game played alongside the hustlers at Paxton's' famous downtown hall in the midst of fifty-three slate tables, double-dating to the world's best doughnut shop on 13th Street, sneaking with improper ID into the Muse Theater to watch playfully naked women on soundless screens, camping among the stinger-nettles in the Fontanelle Forest…and to my parents' chagrin, hanging out every now and then at the Crooked Ear, a harmless folk-music imitation of what the beatniks in San Francisco were at that time inventing and more hedonistically enjoying."
A Side Note about My Father
Father of Miss Cassette, who remains a pretty cool cat, said he had been to a couple of the early Omaha coffeehouses within this timeframe. Surely one was the Crooked Ear! To my dismay, the standout name, escaped him. Surprisingly he said he did not like the coffeehouse scene–"sitting on the floor with pillows and trying to balance a coffee cup wasn't my thing." But he did admit to giving it a go. He also made snide comments about the music, to which I sighed but took personal note. Father of Miss Cassette said the soul, rock and jazz combos playing at the up and coming clubs around town were more the ticket. Or was it the booze and pretty girls?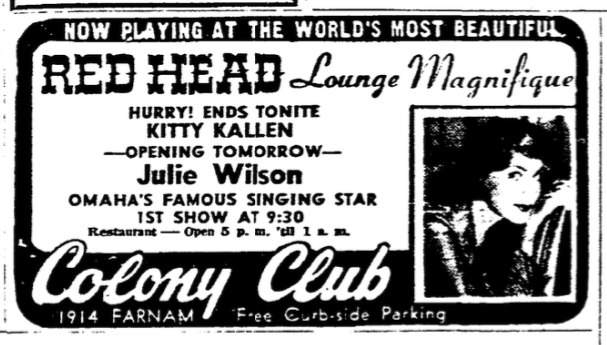 1962 Colony Club advertisement.
He mentioned the Colony Club. "Ah yes, the Colony Club (1914 Farnam) was the first night club I ever went to and I thought it was very cool. The Red Lion (38th and Farnam) was a favorite haunt. The Gas Lamp was the first place I ever ate prime rib at a restaurant but before that, we entered through their Gold Coast Lounge, still within the building (30th and Leavenworth). There was a woman who played the piano in the lounge there and sang, 'Don't go to strangers.' She sounded just like Etta Jones. Just like her. Great voice."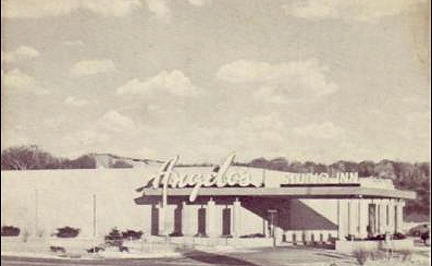 "Angelo's Studio Inn on 72nd was where I had a charbroiled steak and got see Phyllis Diller for the first time on a double date." Friends' names withheld! Miss Cassette looked into this Phyllis Diller engagement to verify, (because even detectives must question their own fathers), and Ms. Diller did, indeed, perform at Angelo's in January of 1962.
Other Coffeehouses and the End
They say Gus Halminiak, an electronic technician in Council Bluffs had never heard of, or been to a coffeehouse until he ducked into the Crooked Ear. A couple of weeks later he would open the Jolly Coachman on that side of the river. Ray Villarreal and his partner went into the coffeehouse business, opening The Third Man at 16th and Leavenworth Streets in October of 1962. (Ray Villarreal, of note, owned the lakefront property near Valley, which was later developed as Ginger Cove). Louis Palmer, Jr. had been in the tavern business but after experiencing The Crooked Ear, he and his brother Ralph would create their own coffeehouse ominously called The Shadow at 210 1/2 South 14th Street in February of 1963. Early on, all of the spots did well in their first months but by the summer of 1963, they were steadily losing money. In July of 1963 The Crooked Ear and The Shadow began sponsoring a series of Hootenanny programs at the Municipal Stadium (Civic Auditorium?) to try to make ends me. I would guess that paying bands to play every night of the week without hope of alcohol sales was holding proprietors in the red. With the knowledge of what my father and his pals were up to on their free night, I've got to assume that Omaha was entertainment rich in those days. A chance to eat, drink and catch live entertainment might have appealed to more folks than barefoot cigarettes and coffee on the floor. Personally it sounds like Miss Cassette's Teen Dream!
By the by—has anyone else noticed the splendidly film noir conjuring names of these Omaha coffeehouses?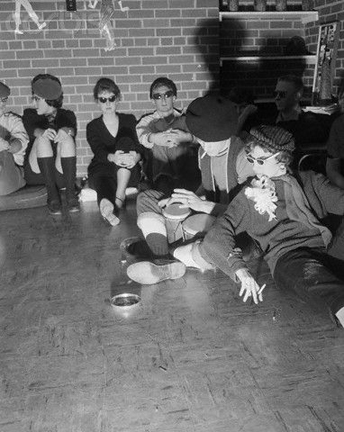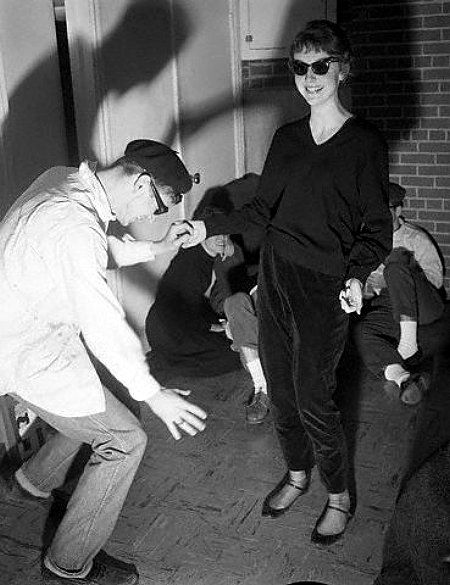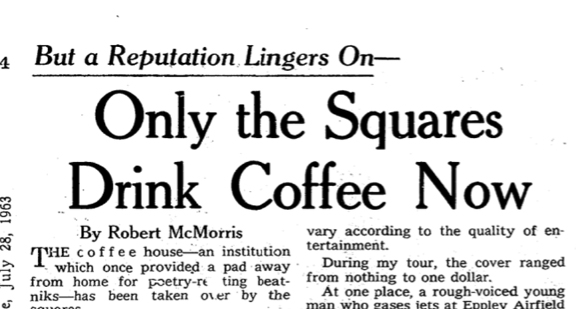 July 28, 1963 OWH. Brutal Robert McMorris article.
By 1963 Whelan was apparently feeling the pressure to clean up his Beat act and "provide a place where the squarest of the non-beats can feel comfortable while sipping coffee or soft drinks and enjoying folk music." McMorris's OWH writing hinted, "Their contribution to local night life, say the proprietors, is a boozeless night club. Proprietors said they pay as much as seven hundred dollars a week for entertainment. During their brief existence (less than a year) local coffee house stages have offered such names as Bob Grossman, Len Chandler, Walt Conley, Clark Maffitt, Sonny Terry, Brownie McGhee and Bob Gibson."
Several proprietors felt the coffeehouses were a bit ahead of their time. Whelan was quoted as saying: "It takes Omaha about three or four years to accept anything new. But I'm convinced that folk music and coffee houses will be accepted eventually. All we have to do its hang on."
I would find The Crooked Ear closed shortly after, without much of a peep, most likely owing to financial hardship. I was crushed but I've come to accept, Omaha is nothing if not long on the short-lived happenings.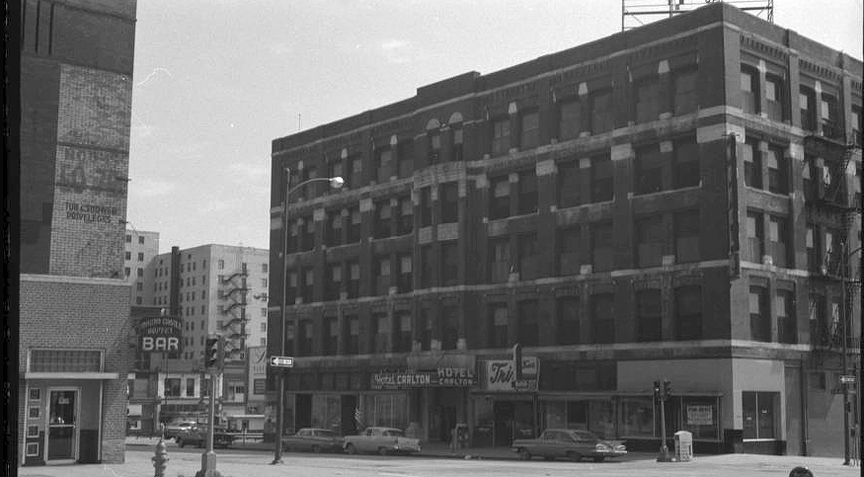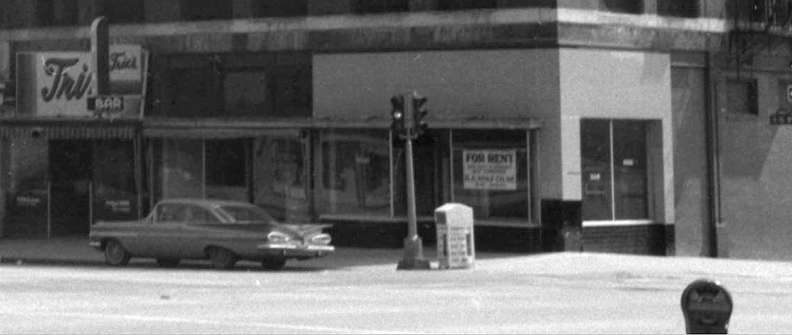 Above: Carlton Hotel at 417 South 15th Street. Creator: Donated by Weil, Martin. Publisher: The Durham Museum. Date: July of 1964. Below: Under the flashlight's eye–This photo reveals that not only is The Crooked Ear closed but Pat's Place had vacated also.
Denny Whelan
Perhaps more important than The Crooked Ear, was the true Omaha Character found behind the curtain. And some may say the man was a saint. Dennis "Denny" Gregory Whelan was born in 1935 in Omaha, to parents Lawrence and Helen Swift Whelan. Along with siblings Martha "Joan," Thomas, Lawrence, Jr., and Carroll, Denny grew up at 4910 Chicago Street in Dundee. The 1940 United States Federal Census revealed Denny's father was a District Superintendent at the Telephone Company, essentially a telephone company executive His mother was a stay at home mom. Denny would later say, "I was a hood. I'm from an upper middle class Omaha family and I was a troublemaker when I was a kid." We are not going to hold that against him. Whelan graduated from Omaha Central High School in 1953.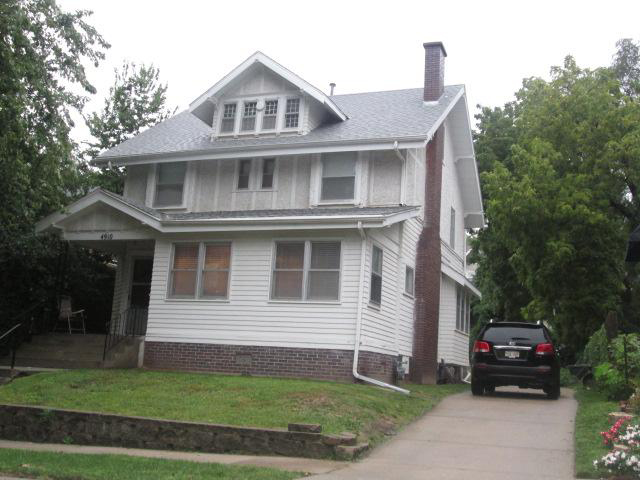 4910 Chicago Street. It does not get more Dundee Apple Pie than this. This home was built in 1914.
Denny would go on to serve in the Marine Corps at age 18, from July of 1953 to August of 1955. Two years in the Marines with 18 months of them spent in Korea. From public marriage records, I discovered he married Mary Eileen Burrill on December 5, 1958, in Red Oak, Iowa. The couple had two sons, Mick and Daniel Whelan and two daughters, Kathleen Hilzendeger and Colleen Thiem.
Whelan would later admit that his issues began while in Korea. "In combat with Marines, he was a forward observer, directing helicopter movements. One day, he recalled, he was perched atop a 65-foot tree. His next conscious moment came in a field hospital. He had been knocked to the ground, gravely wounded, by a burp gun. He came home from Korea with a morphine addiction." Whelan stated, "It was hard to get morphine, so I covered my craving by switching to alcohol. The Crooked Ear did well for a time but I drank it to death." Apparently he never did like the coffee he sold, disclosing he spent most of his time at a bar around the corner. Was it Pat's Place, I wondered? "At 32, I decided I was an alcoholic. Besides booze, I was into drugs every drug you could name, I tried."
Recovery
By 1968 Denny Whelan had entered a new phase, clean and sober, which he attributed to his "pure stubbornness." He began counseling chemically dependent adults and youths. Aside from the many children that Mary and Denny would foster parent, Whelan became executive director of Total Awareness in Council Bluffs, working with inner-city youth and creating a drug abuse program. To supplement his almost, at times, non-existent income as a counselor, Whelan became a private investigator. It was this occupation that Miss Cassette was most invigorated by. In 1977 he was devoted fulltime to the detective agency and Project Rescue—possibly his most amazing contribution.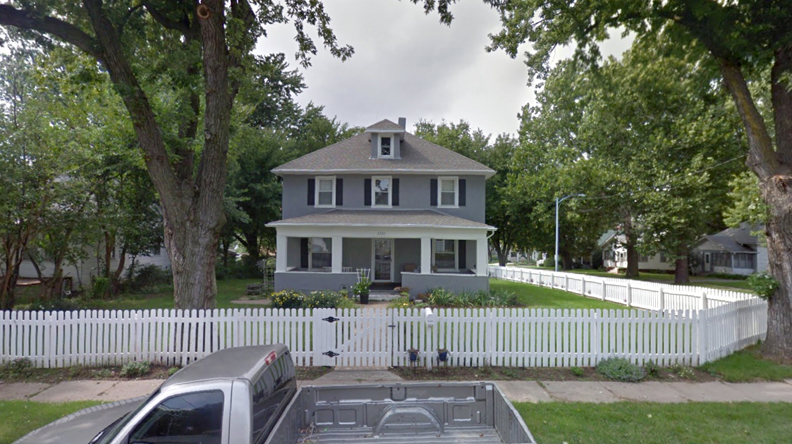 The Whelans lived in a couple of Benson homes. This one at 2722 North 58th Street was featured in another of my investigations and it is perfection. https://myomahaobsession.com/2020/02/24/portrait-of-a-summer-shingle/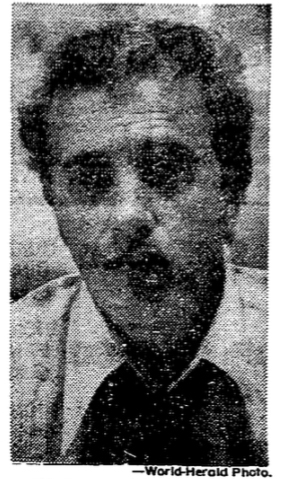 Mr. Denny Whelan in 1975.
Project Rescue—The Missing Kids
Denny Whelan began rescuing missing children. Using his skills as a private eye and his ability to connect with street kids, the former youth worker's super sleuthing began to make big headlines with each successful mission. OWH former journalist, Peter Citron interviewed one of Whelan's associates in 1975: "I remember when he tracked a girl to the hills near Taos, New Mexico, and authorities were afraid to go up there after her because of a large counterculture group, but they pointed Denny in the right direction and he got her." In another account "Once he went with a former Hells Angel to a house where a girl was staying with two other Hells Angels, and with the ex-Angel, punching his way through for Whelan, they got the girl out." Throughout the Seventies, Whelan was mostly tracking and rescuing runaways and it was not difficult to find a slew of articles about him but by the 1980s, he began to make national news for his ability to abduct children and adults from cults.
Known as "rescue teams," Whelan was one of about 25 operatives (or deprogrammers) working in the US who helped parents who wanted to separate their children from cultists. "We catch the subjects by surprise, put them in a van or car, and that's all there is to it. The 'deprogramming' session that follows, usually in a hotel room, is done by a 'trained professional' who is skilled in techniques to overcome 'brainwashing,'" Whelan said. For nine months, Whelan investigated the 1982 disappearance of Des Moines newspaper carrier Johnny Gosch. Check out Who Took Johnny? if you don't know the story. His more famous cases included the years-long search for the body of 19-year-old Omahan Mary Kay Harmer, who was lured from her apartment by two Hells Angels members, the death of Omaha real estate agent Ronald Abboud and the Michael Ryan-led cult slayings in the Rulo, Neb. Denny Whelan had become an expert, having taken part in 100 rescues around the nation as well as giving talks on troubled youths, cults and other issues.
Whelan's agency would transition in the 1990s to investigating cases in which convicted felons maintained their innocence on murder charges; in the 2000s his Free the Innocent nonprofit organization of volunteers would research cases of those they deemed wrongly imprisoned. Denny Whelan was a man who stood for his beliefs and worked to right what he saw as unjust in this world. I was not expecting this remarkable second and third chapter when I began looking into the coffeehouse proprietor. What a life story. From one amateur detective to a real pro P.I., I tip my hat.

Sadly Mary Whelan died of lung cancer in January of 2006 and Denny Whelan died in June of 2006 after a battle with bladder cancer. I was truly touched by this man's life. If you want to understand a sliver of what Denny contributed to this earth, visit his memorial site, where you can read the loving words of friends and people whom Denny rescued and returned to their families. Get your hanky out.
https://www.legacy.com/obituaries/name/dennis-whelan-obituary?pid=18291986&page=3
I welcome your feedback and comments on The Crooked Ear, the coffeehouse scene, the Beats, Denny Whelan, Downtown Omaha. If anyone from Mr. Whelan's family would be so kind to share more photos of Denny for this story, we would really appreciate it. This is only a small part of the story and we'd all love to hear your recollections.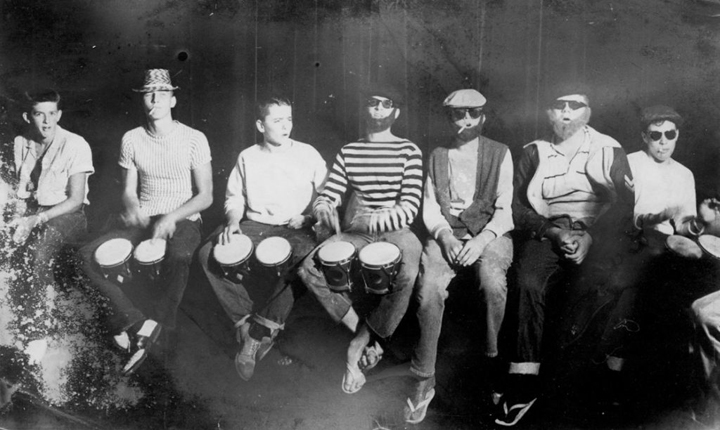 You can keep up with my latest investigations by joining my email group. Click on "Contact" then look for "Sign me up for the Newsletter!" Enter your email address. You will get sent email updates every time I have written a new article. Also feel free to join My Omaha Obsession on Facebook. Thank you, Omaha friends. Miss Cassette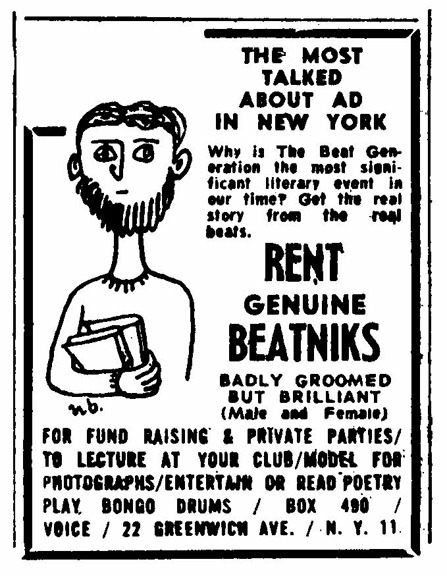 © Miss Cassette and myomahaobsession, 2020. Unauthorized use and/or duplication of this material without express and written permission from this site's author and/or owner is strictly prohibited. Excerpts and links may be used, provided that full and clear credit is given to Miss Cassette and myomahaobsession with appropriate and specific direction to the original content.